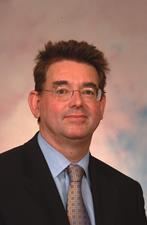 Blair Mcpherson
Sheffield
Blair McPherson was Director of Community Services at Lancashire County Council. He has worked as a Deputy Director in social services and as a senior manager in a large Housing Association. He has been a member of the Professional Executive Committee of three Primary Care Trusts and works closely with a range of organisations in the voluntary, community and not for profit sector. His management career started in Birmingham City Council where he acquired his passion for equality and diversity and his recognition of the need for high quality management. He is a regular contributor to the professional press with over 500 articles published. He is author of four books An Elephant in the Room: An Equality and Diversity Manual, UnLearning Management: Short stories on modern management , People Management in a Harsh Financial Climate and Equipping Mangers for an Uncertain Future published by www.russellhouse.co.uk

.


http://www.facebook.com/page
Recent activity
Blog Posts (239)
Combine the business know-how of the private sector with the social ethos of the public sector

Governments have a history of imposing what hasn't quiet worked in one area of the public sector on to another

What's the real agenda at all expenses paid health conferences?

Whether at the World Cup or in your office, leaders are not always good team players

With a vote on the way, no any party will allow the NHS to struggle more than it has too
Blair Mcpherson contributes to:
Comments (143)
Schemes outside of hospital will not lead to savings in acute hospitals – so commissioners should not think they can reduce funding for hospitals. Better community and social care does not lead to less demand for acute hospital beds – so commissioners should not think they can reduce funding for hospitals. So bed blocking is nothing to do with social services!

I had to double check the date on this article to make sure it was 2014 and not from the archives!

One definitation of a fanatic is someone who redoubles their effort when the cause is lost. When will policy makes recognise inter gratin of health and social care is a lost cause? We have had a requirement for joint strategies and we have tried pooled budgets before always with the same disappointing results. Is it really worth all this time and effort which only serves to distract and frustrating senior managers? Originall it was that better co ordinatination and less duplication of health and care services would benefit service users/patients. Perhaps you remember being urged to share records and computer systems so people only told their story once. We had jointly located community teams but the acute Hospital trusts weren't interested. Now we have the push for joint commissioning because it will be more efficient but any gain is likely to be in the long term and has been overly optimistic. So rather than big national policy changes why not just focus locally on making hospitals take more financial responsibility for services that get people out of hospital with minimum delay and prevent unneccary admissions.

The phrase "longstanding " is a classic piece of understatement. In far too many parts of the NHS a colour blind approach is still the norm. There are still senior managers who say ," we treat every one the same".and they do. And they see nothing wrong in this approach.