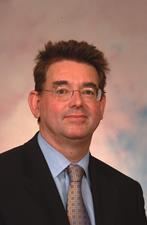 Blair Mcpherson
Sheffield
Blair McPherson was Director of Community Services at Lancashire County Council. He has worked as a Deputy Director in social services and as a senior manager in a large Housing Association. He has been a member of the Professional Executive Committee of three Primary Care Trusts and works closely with a range of organisations in the voluntary, community and not for profit sector. His management career started in Birmingham City Council where he acquired his passion for equality and diversity and his recognition of the need for high quality management. He is a regular contributor to the professional press with over 500 articles published. He is author of four books An Elephant in the Room: An Equality and Diversity Manual, UnLearning Management: Short stories on modern management , People Management in a Harsh Financial Climate and Equipping Mangers for an Uncertain Future published by www.russellhouse.co.uk

.


http://www.facebook.com/page
Recent activity
Blog Posts (239)
Combine the business know-how of the private sector with the social ethos of the public sector

Governments have a history of imposing what hasn't quiet worked in one area of the public sector on to another

What's the real agenda at all expenses paid health conferences?

Whether at the World Cup or in your office, leaders are not always good team players

With a vote on the way, no any party will allow the NHS to struggle more than it has too
Blair Mcpherson contributes to:
Comments (152)
Greater Manchester involves a lot of small local authorities adding complexity to the intergration oh health and social care. Birmingham would have been the logical choice for such an experiment. But clearly the choice was party politically driven.

It''s successive governments' indecriminate attempt to impose business models and management practices from industry and commerce that has taken the NHS to the point of crisis.

Don't shoot the messenger. It is standard practice for CQC present draft reports to Trusts for factual accuracy. CQC will correct factual inaccuracies in the final report. Theses "facts" are usually very minor points resulting from the trawl of many reports prior to on sight inspections or comments made by the large cross section of people and intrest groups interviewed. It is frustrating and irritating for these inspected to read so many inaccuracies but it is only those who don't like the over assessment out come who try and make out that the conclusion of the report is invalid because of errors that have been corrected in the final report. Me thinks Circle protesteth to much.

Culture eats equality strategy for breakfast, well that's my experience as a senior manager with lead responsibility for equality and diversity. So we shifted the focus away from policy, procedures and targets and the implied criticism of managers' performance. We set out to help managers deal with the day to day issues in managing a diverse workforce. The young woman who finds herself managing staff much older than her who have been in the job much longer than her. The member of staff who complaints to their manager that they are the butt of jokes about their sexuality. The only black member of the team says she feels isolated and excluded as other members of the team don't include her in their out of work activities or conversations. A manager who tackles a member of their team about frequent absences only to be accused of failing to take proper account of her disability. The manager who picks up on grumbles in the team about a colleague's frequent requests for time off during religious festivals. The frustration of being part of a management team where every meeting starts with a chat about the weekends football results. The command and control traditional management style where decision are made without real debate, questioning is discouraged even considered disloyal. These may be viewed as personality conflicts rather than equality and diversity issues however how these issues are dealt with says much about the management culture in the organisation and the likely success of an equality and diversity strategy. The aim is to provide support to managers, increase their confidence in dealing with people issues and in so doing create a "safe" work environment in which the equality and diversity strategy could be successfully delivered.

A short article describing a champions group can be found in Community Care http://www.communitycare.co.uk/Articles/30/03/2006/53378/Bring-on-the-Champions.htmdetailed.