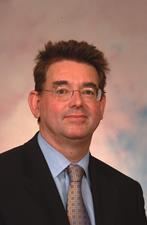 Blair Mcpherson
Sheffield
Blair McPherson was Director of Community Services at Lancashire County Council. He has worked as a Deputy Director in social services and as a senior manager in a large Housing Association. He has been a member of the Professional Executive Committee of three Primary Care Trusts and works closely with a range of organisations in the voluntary, community and not for profit sector. His management career started in Birmingham City Council where he acquired his passion for equality and diversity and his recognition of the need for high quality management. He is a regular contributor to the professional press with over 500 articles published. He is author of four books An Elephant in the Room: An Equality and Diversity Manual, UnLearning Management: Short stories on modern management , People Management in a Harsh Financial Climate and Equipping Mangers for an Uncertain Future published by www.russellhouse.co.uk

.


http://www.facebook.com/page
Recent activity
Blog Posts (209)
Managers need to show they care about the wellbeing of their employees

It can take years for an underperforming organisation to get out of special measures

Despite the perpetual challenges facing the public sector, young people still want to be social workers, teachers and nurses

Many nurses want to move jobs, but the causes of their disillusionment go far beyond their current trust.

More staff feeling they can be open about their sexuality is a measure of progress in terms of equality
Blair Mcpherson contributes to:
Comments (117)
In order to change the organisational culture you need to change the management culture!

A disappointing response from those responsible. This isn't about complex staffing formulas or smart staffing rotors. This isn't about a response for all wards. A series of critical reports highlighted that elderly patients were being neglected, receiving poor care blade ring on abuse due to inadequate staffing levels and an over reliance on health care assistants. There were simply not enough staff on duty to ensure elderly people who might need help and encouragement to eat and drink revived it. That there were enough staff to respond promptly when an elderly patient needed the toilet and if the person soiled the bed there were sufficient staff to change the bedding promptly not leaving a patient lying in there own feces till a horrified relative arrives and complains. I think most board members would understand this.

Too much emphasis on leadership. Too much admiration for private sector management.

Intergreated health and social care is the goal because it is more efficient as it removes duplication of services and is more customer focused as services are better coordinated with information being freely exchanged between professionals so the customer does not have to repeat their story. In a prlonged period of austerity the focus is on efficecy as a way to save money. But there isn't much duplication now because it is so hard to qualify for help from social services. As for information exchange there appears to be a lack of will to invest in getting a shared IT system at local levels whether because of the costs, past failed projects or continued professional " confidentiality" issues. In Facebook terminology the relationship between health and social care would be described as "complicated" . And we all know that is code for going no where.

It's always a bad sign if players in a partnership have to go to the lawyers to clarify responsibilities.