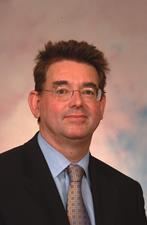 Blair Mcpherson
Sheffield
Blair McPherson was Director of Community Services at Lancashire County Council. He has worked as a Deputy Director in social services and as a senior manager in a large Housing Association. He has been a member of the Professional Executive Committee of three Primary Care Trusts and works closely with a range of organisations in the voluntary, community and not for profit sector. His management career started in Birmingham City Council where he acquired his passion for equality and diversity and his recognition of the need for high quality management. He is a regular contributor to the professional press with over 500 articles published. He is author of four books An Elephant in the Room: An Equality and Diversity Manual, UnLearning Management: Short stories on modern management , People Management in a Harsh Financial Climate and Equipping Mangers for an Uncertain Future published by www.russellhouse.co.uk

.


http://www.facebook.com/page
Recent activity
Blog Posts (249)
The causes,symptoms and treatment of change fatigue.

If it works for Amazon then using some of their management tools and with the total backing of the board why would it not work in the NHS.

Organisation Change fatigue leaves staff exhausted, burnt out, cynical and ineffective

A shortage of beds and a parents dilemma

Some meetings can leave you asking what was that all about and yet the chair proclaims it was useful, every one appears to agree yet makes a mental not to send a sub next time.
Blair Mcpherson contributes to:
Comments (182)
I am not sure how this differs from very sheltered housing or housing with care except in scale, instead of a scheme there is a village, instead of 40 flats there are 400. How will this reduce bed blocking and delayed hospital discharges except for people already living in the village. I very much believe that very sheltered housing is the future but as a replacement for residential care. The most effective way of reducing the risk of delayed hospital discharge is to invest more in district nursing services and increasing LA funding for domiciliary care.

Free download at www.blairmcpherson.co.uk

It's managers who develop talent and keep people happy so an updated workforce strategy for a shrinking public sector organisation should focus on developing the people skills of their existing managers. The strategy is about rediscovering neglect talent. Most organisations focus on spotting and developing future high flyers they neglect the majority and write off a minority as no hopers. Whilst the high flyers benefit they invariably leave. All managers at the time of their appointment were seen as competent, with appropriate skills and knowledge or else they wouldn't have been appointed. In some cases they haven't grown after the initial period in post /first 12 months, in others the job that they are expected to do is very different to the one they were originally appointed to do, some have become frustrated others cynical and some have responded to the insecurity and increased pressure by coasting. It's not hard to imagine the effect this has on the staff they manage, the development and retention of talent and the reputation of the organisation which in turn effects the ability to attract talent. Management development is either restricted to the few or is focused on the practical,improving budget management, understanding performance indicators, getting to grips with your responsibilities under health and safety or policy and procedures for those involved in recruiting staff. To improve managers people management skills first they must gain insight into how their behaviour affects those they work with. When senior managers gain this insight they are more likely to address deficits in their listening skills, more concerned with opening up conversations rather than closing them down and more wiling to persuade rather than impose. This in turn has an impact on middle managers who feel more engaged and valued. First line managers have a model to follow. I have experience this being achieved through executive coaching, where an independent management consultant observes a manager in a series of work situations ( team meeting, report to senior management team, annual appraisal meeting, one to one supervision,back to work interview, meeting with partner agency) and provides detailed feedback. Where managers people management skills have been improved staff report less management bullying, less mistrust of senior management, lower levels of absenteeism,greater confidence in line management and higher reports of feeling valued. This is an environment that effectively develops and retains talent even those who were once written off as no hopers. Blair Mcpherson former Director of community services, author and blogger For a detailed case study on introducing executive coaching for all managers in a large complex public sector organisation see Equipping managers for an uncertain future published by Russell House free to download at www.

Empowering staff is a tired old cliche, when changes are so unpopular and are nothing to do with improving services but simply cutting budgets. Empowerment is often a thinly disguised cosmetic exercise in getting staff to recognise that this magnitude of financial cuts leaves no choice but to what they don't want to do whether that be take a pay cut, work longer shifts, merge with another trust or have key services outsourced to the private sector. True no change will be lasting if it is "top down " imposed on an unconvinced workforce and a sceptical public. Every one is simply keeping their head down, " grin and bear it",until the next new chief executive comes along, there is another reorganisation or the government introduces a new policy. To lead people to believe they can have a real say when in fact changes are financially driven not practise led is a cruel con that will result in even more cynicism better to tell it like it is. People want integrity and transparency from their leaders. www.blairmcpherson.co.uk