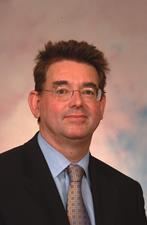 Blair Mcpherson
Sheffield
Blair McPherson was Director of Community Services at Lancashire County Council. He has worked as a Deputy Director in social services and as a senior manager in a large Housing Association. He has been a member of the Professional Executive Committee of three Primary Care Trusts and works closely with a range of organisations in the voluntary, community and not for profit sector. His management career started in Birmingham City Council where he acquired his passion for equality and diversity and his recognition of the need for high quality management. He is a regular contributor to the professional press with over 500 articles published. He is author of four books An Elephant in the Room: An Equality and Diversity Manual, UnLearning Management: Short stories on modern management , People Management in a Harsh Financial Climate and Equipping Mangers for an Uncertain Future published by www.russellhouse.co.uk

.


http://www.facebook.com/page
Recent activity
Blog Posts (239)
Combine the business know-how of the private sector with the social ethos of the public sector

Governments have a history of imposing what hasn't quiet worked in one area of the public sector on to another

What's the real agenda at all expenses paid health conferences?

Whether at the World Cup or in your office, leaders are not always good team players

With a vote on the way, no any party will allow the NHS to struggle more than it has too
Blair Mcpherson contributes to:
Comments (129)
Some practitioners are celebrating the Supreme Court ruling in the cases of P v Cheshire West and Chester Council and P&Q v Surrey County Council as bringing many more people under the scope of the Deprivation of Liberty Safeguards (Dols), including older people who have dementia. Others argue that evidence from Care Quality Commission reports already identifies widespread under-compliance due to resource shortages. Broadening those covered will not improve this situation but make it worse. So now may be a good time to take a step back and remind ourselves what happened in the past and why the Dols were introduced. When I was a specialist social worker working with older people who had dementia I was very concerned about the willingness of relatives, housing officers, ward staff, GPs and fellow social workers to ignore the wishes of people with dementia bases on the fact that they were confused and forgetful. What this meant was they were admitted to a residential or nursing home without being involved in the decision. As a result, anyone visiting one of these homes would be accosted by a distressed resident asking to be let out as they wanted to go home. In response, staff would lock the doors, keep the individual under sedation or use the tray attached to the armchair to, in effect, pin the individual into their chair. Their home having been given up or sold staff would inform them " you live here now"; and if this distressed them or they became aggressive in their attempts to leave then staff simply upped their medication. Being old and suffering from dementia all too often meant the risks they posed to themselves overruled their human rights. The difference in these cases to people with a mental health problem was the total lack of any protection for the individual who was to be deprived of their liberty to the end of their days. And, of course, a whole range of other decisions would be made about their home, their possessions, how they spent their personal finances, when they had a bath an even if they had sugar in their tea. It is over 30 years since I was a social worker, attitudes have changed, care staff have specialist training, the law has changed with the introduction of the Dols and rights are now independently balanced against risks. Well that's the theory. But the Care Quality Commission's annual report on the Dols concludes it is not the reality. All too often dementia in old age leads to relatives and professionals disregarding an individual's rights in a way no one would get away with in younger people. The report states that hospitals and care homes often act to deprive an individual of their rights either through ignorance or convenience and that too many local authorites are under-resourced to carry out their duties of assessment and safeguarding. The law should not be interpreted to fit existing resources. Yet to expect local authorities to carry out new duties and responsibilities without providing the necessary resources is to set them up to fail. Blair Mcpherson

The issue is not the individuals professional background but their leadership skills and the type of leadership those who appoint think is required. Thinking on this changes. First we had leaders make the difference, success is based on strong leadership. Then it was no more heroes because the charismatic individuals insistence on uncritical loyalty can lead you astray. This was followed by the need for leaders at every level in the organisation and for all managers to have leadership skills. Unfortunately all managers didn't want to be leaders and all managers couldn't live up to the expectation, some though being an effective manager was enough. The latest slogan is " wining without leaders", essentially this is stressing the power of team work. Different times call for different types of leadership, the "strong leadership" is most effective for short term criss where radical action is needed quickly, a new management structure is imposed,budget cuts are forced through. Where as if an organisation needs to change its culture then a leader who prompts debate, challenge and openness will be more effective in changing the way people think. Team work is required whatever the type of leadership but winning without a leader implies that at different times different people can take responsibility and provide inspiration. This is particularly attractive in partnership working as it recognises that the biggest organisation is not always the best or most appropriate to lead. Having said all that successive governments have been obsessed with the quality of leadership in the public sector whether that be head teachers or chief executives of NHS trusts. Why? Could it be that they attribute the slow pace of change and the failure to convince teachers, social workers and doctors that their policies will result in better services, to poor leadership! Blair McPherson author and commentator on the public sector www.blairmcpherson.co.uk

A friend drew my attention to a series of personal comments put on face book about a former colleague. The hostile comments had been provoked by an article the individual had written but the criticism wasn't about content, it was personal. The individual was an ex senior manager in the organisation those commenting had all worked for. Despite all concerned having left the organisation many years ago these individuals, judging from the comments, could not forget or forgive. The crime,being regarded as responsible for the forcing out of a popular director. Such loyalty ,such resentment and such naivety! As my friend said the new manager was brought in to change things but was never accepted because of their commercial background, even thought it was generally agreed that big changes were necessary because of the changing financial climate. The new person was simply doing the Boards biding. The director who left was indeed popular and had excellent people skills but even those who admired the values they stood for would concede that they were unlikely to address the financial issues in the way the board wanted. Which of course was why the board over looked them and brought in someone from out side. The director having lost the battle for the future direction of the organisation was astute enough to take the very generous packed offered. Why so much personal animosity after so many years? Whilst some of the changes over seen by the new boss were unpopular and seen as more to do with financial consideration rather than quality of care non of these managers felt strongly enough to resign or move on ,many were still there when the new boss was in turn replaced a few years latter. Should we be surprised that a group of managers should still be in contact with each other many years after they had left the organisation and that they should hold such personal animosity to a former boss? A boss who appears to have been considered reasonable by those who worked directly for them and as no worse or better by the wider organisation. Is this a case of misplaced loyalty,the need to find a villain responsible for the loss of their hero, is it resentment at the loss of their influence or naivety about how organisations work? Perhaps the lesson to be learnt is that we should neither seek to make our leaders heroes nor villains.

The title reflects the venim in the article. Certainly the NHS has had a very poor reputation for the quality of its management and the lack of leadership at all levels.Whether this is justified is debatable because the NHS has become a political football in a game managers can't win. I don't expect the quality of management to dramatically change if the political and financial environment remains the same.

A political consensus on pooling all NHS and social care funding. At the same time there is a growing professional opinion in the opposite direction!