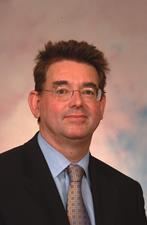 Blair Mcpherson
Sheffield
Blair McPherson was Director of Community Services at Lancashire County Council. He has worked as a Deputy Director in social services and as a senior manager in a large Housing Association. He has been a member of the Professional Executive Committee of three Primary Care Trusts and works closely with a range of organisations in the voluntary, community and not for profit sector. His management career started in Birmingham City Council where he acquired his passion for equality and diversity and his recognition of the need for high quality management. He is a regular contributor to the professional press with over 500 articles published. He is author of four books An Elephant in the Room: An Equality and Diversity Manual, UnLearning Management: Short stories on modern management , People Management in a Harsh Financial Climate and Equipping Mangers for an Uncertain Future published by www.russellhouse.co.uk

.


http://www.facebook.com/page
Recent activity
Blog Posts (239)
Combine the business know-how of the private sector with the social ethos of the public sector

Governments have a history of imposing what hasn't quiet worked in one area of the public sector on to another

What's the real agenda at all expenses paid health conferences?

Whether at the World Cup or in your office, leaders are not always good team players

With a vote on the way, no any party will allow the NHS to struggle more than it has too
Blair Mcpherson contributes to:
Comments (159)
We have a lot of Residential care homes for older people most are in the private sector. We don't need them! We need nursing homes some of which should specialise in care for people with dementia and we need very sheltered Housing for people who need care and support. This is a commissioning issue which joint NHS and local authority commissioning should address.

There is a joke that goes ask an accountant what one plus one makes and they will answer " what do you want it to make?" The same could be said of mergers, proposed on the grounds of the financial benefits but supported by a range of hidden motives. Being too small, not having the infrastructure to compete, the finance director wanted a merger, the operations director wanted rid of the chief executive, the chief executive wanted a good severance package. Rumour had it the chair had given up the fight. The top jobs went to their staff we were slotted in. It was their chief executive heading up the new organisation, it was their chair heading up the board. Their head of communications, their head of HR and their head office that was retained. That's why the merger felt more like a take over. No redundancies, jobs for everyone who wanted to stay, salaries and conditions to be "harmonised" but not much harmony in the workforce, vacant posts remain vacant during the recruitment freeze, over work, unpaid overtime, people afraid to take their holidays in case their post was deleted or down graded in their absence, decisions imposed, concerns dismissed, uncertainty over whether your line manager would stay in view of the changes? It certainly wasn't perfect before but we never had this management bullying. An ambitious chief executive views mergers as away of enhancing their status in an area were size matters. One in three mergers, a cross all sectors, fail to deliver the anticipated benefits,bigger does not necessarily mean better or more efficient. Staff are usually seen as the problem as mergers are portrayed as a clash of cultures but if staff and patients "can't see the benefits " well it could be because they are't any for them. Economies of scale and successful Trusts encouraged to take over their failing neighbours we can expect mergers to become more prevalent in an environment driven by rising demand and financial austerity. When this happened in housing a 2012 Chartered Institute of Housing report found that cost, performance and size were not directly linked, that scale does not automatically provide efficiency and that mergers offer no guarantees of improvement.

It was Tony Blair who said it was a matter of indifference to people who provided public services. At the time he was referring to local government. It wasn't true then of social services and Housing where the public didn't trust the private sector fearing profit would would become the driving force. And it not true of the NHS for the same concerns. Experience would indicate these fears were justified.

What was originally management information to help managers improve services has become a DH and politicans stick to beat boards with.

There are no winners in the blame game.