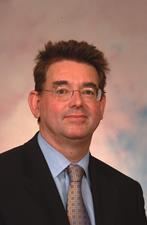 Blair Mcpherson
Sheffield
Blair McPherson was Director of Community Services at Lancashire County Council. He has worked as a Deputy Director in social services and as a senior manager in a large Housing Association. He has been a member of the Professional Executive Committee of three Primary Care Trusts and works closely with a range of organisations in the voluntary, community and not for profit sector. His management career started in Birmingham City Council where he acquired his passion for equality and diversity and his recognition of the need for high quality management. He is a regular contributor to the professional press with over 500 articles published. He is author of four books An Elephant in the Room: An Equality and Diversity Manual, UnLearning Management: Short stories on modern management , People Management in a Harsh Financial Climate and Equipping Mangers for an Uncertain Future published by www.russellhouse.co.uk

.


http://www.facebook.com/page
Recent activity
Blog Posts (239)
Combine the business know-how of the private sector with the social ethos of the public sector

Governments have a history of imposing what hasn't quiet worked in one area of the public sector on to another

What's the real agenda at all expenses paid health conferences?

Whether at the World Cup or in your office, leaders are not always good team players

With a vote on the way, no any party will allow the NHS to struggle more than it has too
Blair Mcpherson contributes to:
Comments (172)
Inspections provide a snape shot an indication ,as do PIs and progress against targets but an over reliance on these measures can lead to complacency, coasting and denial.

Staff engagement is a " good thing" but how does it fit with the typical NHS style of leadership and management? How does senior management respond to critism, how much notice do senior managers/ the board take of dissenting views, how are unpopular changes managed, are professional allowed to speak out publicly or do they risk disciplinary action?

The below the line comments reveal the attitudes. You hope that intelligent people can examine their own attitudes and recognise when the world has moved on. Some individual recognise their views are out of step with the modern work place but see no reason why they should change them. At work they are forced to apologise for saying something they privately don't regret, in these columns they make their comments anonymously. Is this a problem unique to the NHS ?Unfortunately not. See into to An Elephant in the Room published by Russell House free down load at www.blairmcpherson.co.uk

The snowy white peaks of the NHS and the lack of action to address this reflect a view that in a climate of austerity and transformation we are too busy to invest time, energy and resources in equality and diversity.

Integration- holy grail or poison chalice or just another distraction for managers?