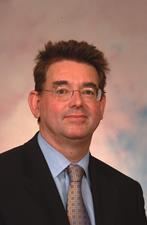 Blair Mcpherson
Sheffield
Blair McPherson was Director of Community Services at Lancashire County Council. He has worked as a Deputy Director in social services and as a senior manager in a large Housing Association. He has been a member of the Professional Executive Committee of three Primary Care Trusts and works closely with a range of organisations in the voluntary, community and not for profit sector. His management career started in Birmingham City Council where he acquired his passion for equality and diversity and his recognition of the need for high quality management. He is a regular contributor to the professional press with over 500 articles published. He is author of four books An Elephant in the Room: An Equality and Diversity Manual, UnLearning Management: Short stories on modern management , People Management in a Harsh Financial Climate and Equipping Mangers for an Uncertain Future published by www.russellhouse.co.uk

.


http://www.facebook.com/page
Recent activity
Blog Posts (239)
Combine the business know-how of the private sector with the social ethos of the public sector

Governments have a history of imposing what hasn't quiet worked in one area of the public sector on to another

What's the real agenda at all expenses paid health conferences?

Whether at the World Cup or in your office, leaders are not always good team players

With a vote on the way, no any party will allow the NHS to struggle more than it has too
Blair Mcpherson contributes to:
Comments (140)
The phrase "longstanding " is a classic piece of understatement. In far too many parts of the NHS a colour blind approach is still the norm. There are still senior managers who say ," we treat every one the same".and they do. And they see nothing wrong in this approach.

In a recent article in the HSJ a chief executive refered to leadership as a contact sport! Whilst senior managers think the syle of management should be more like boxing than basketball not much good will happen.

All great leaders have people management skills. All clinicians "know how to make patients feel like the most important people in the world". Therefore all clinicians make great leaders!!!

It's a hard lesson for chief executives to learn but the reality is they don't make a lot of difference to how services operate day to day. Which means they can't have much impact on quality in the short term. They can of course make things much worse by imposing reorganisations which disrupt services, demoralise staff and distract managers. They can reduce staffing levels, change the skill mix to have more unqualified staff and cut back on training in an effort to be more "efficient". So I am heartend to read that this group recognises that they should not believe their own propaganda and that the emphasis is shifting from the previous focus on the money.

There is nothing wrong with recycling ideas and "empowering staff" is certainly not knew but there is a big difference between going under cover to find out what its really like and implying that simply by listening to staff managers will be able to deliver on budgets, performance and care. Empowering is more than listening it is giving power, sharing decision making. "Empowerment" is overused, discredited and a bit of a con. It usually means we will inform and we will listen but we will still decide. I am all for informing and listening but I thing to talk of empowering is to imply a shift of real power which on past experience is if not dishonest then misleading.