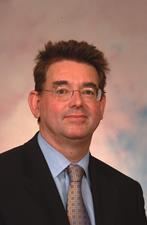 Blair Mcpherson
Sheffield
Blair McPherson was Director of Community Services at Lancashire County Council. He has worked as a Deputy Director in social services and as a senior manager in a large Housing Association. He has been a member of the Professional Executive Committee of three Primary Care Trusts and works closely with a range of organisations in the voluntary, community and not for profit sector. His management career started in Birmingham City Council where he acquired his passion for equality and diversity and his recognition of the need for high quality management. He is a regular contributor to the professional press with over 100 articles published. He is author of three books An Elephant in the Room: An Equality and Diversity Manual, UnLearning Management: Short stories on modern management and People Management in a Harsh Financial Climate. In November 2010 his new book Equipping Mangers for an Uncertain Future will be published by www.russellhouse.co.uk

.


http://www.facebook.com/page
Recent activity
Blog Posts (185)
The vast majority of workers are not strivers or skivers but fall somewhere inbetween, so how can managers get the best from them?

Some of the sketches of the reunited Monty Python bring the new NHS to mind

Not enough leaders stand their ground when bad changes are imposed on the NHS, but good leadership means having the courage to speak out, says Blair McPherson.

The criticism of former Co-operative Bank chair Paul Flowers overlooks the benefits of boards operating with a non-expert chair

A new prison sentence for wilful neglect is an unnecessary gimmick
Blair Mcpherson contributes to:
Comments (101)
If you want better leadership in the NHS appoint people with good management skills. A good nurse or doctor does not necessarily make a good manager any more than a good teacher necessarily makes a good head teacher.

Why can't the NHS provide good patient care and be a good employer? Why is it that public sector organisations too often seem to think that being customer focused means disregarding the views of staff? We far too often see change imposed and then having demoralised and devalued staff we see senior management initiate a staff engagement strategy to convince the workforce that they will listen and will...well that's it will listen.

We don't talk about it anymore but there was a time when local authorities were ambitious for their populations and felt their remit extended beyond the provision of services to a grander vision. Local authorities had a community leadership role and the vision was to bring a range of agencies together to improve the quality of life for local people. There were many measures of success that partnerships could use but the most dramatic had to be to close the gap in life expectancy. Chief executives of local authorities would open conferences by quoting the shocking figures on life expectancy between those who lived within one part of their Town/District/County and those who lived in another. Often the difference in life expectancy was as much as 10 years. This was a disgrace they would say but something they could aspire to change. The mantra was no single agency working in isolation could tackle such a complex multilayered problem but working together we could address health inequality whether its root be homelessness, long-term unemployment, teenage pregnancies, drug abuse, poverty or discrimination. As a Director of Community services I attended many of these conferences and Directors of Public Health were always in attendance. Often a Director of Public Health was one of the key speakers. It was clear that they viewed local authorities and their chief executives as kindred spirits providing the leadership and commitment that was lacking from their own senior colleagues in the NHS. Directors of Public Health were frustrated by NHS colleagues who couldn't see beyond hospital waiting lists, foundation Trust status and tackling the drugs budget. If only they were part of the Local Authority were people understood the big picture. And then their wish came true. Unfortunately in the meantime LA's curtailed their ambitions, a new government, a series of austerity budgets and a more limited role for local government. Local Authorities were now preoccupied with closing libraries, swimming pools and museums, outsourcing IT, Payroll and HR, no longer leading schools, providing housing or commissioning care services. The Directors of Public Health will once again find themselves isolated , marginalised and operating on the periphery. Transferring at the wrong time they must now hope that Health and Social care commissioners can see that bigger picture. Blair McPherson writer and commentator on the public sector www.blairmcpherson.co.uk

Should read " to shoot them and imprison them"....

Yes LA's should run commissioning. Pooled budget and joint commissioning have been tried and failed.Local democratic accountability dictates that this should be LA 's and they do have a better track record than NHS organisations but can't see central government going for such a big transfer of power and budget. The real issue is what future hospitals traditionally they have run the NHS.