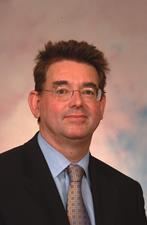 Blair Mcpherson
Sheffield
Blair McPherson was Director of Community Services at Lancashire County Council. He has worked as a Deputy Director in social services and as a senior manager in a large Housing Association. He has been a member of the Professional Executive Committee of three Primary Care Trusts and works closely with a range of organisations in the voluntary, community and not for profit sector. His management career started in Birmingham City Council where he acquired his passion for equality and diversity and his recognition of the need for high quality management. He is a regular contributor to the professional press with over 100 articles published. He is author of three books An Elephant in the Room: An Equality and Diversity Manual, UnLearning Management: Short stories on modern management and People Management in a Harsh Financial Climate. In November 2010 his new book Equipping Mangers for an Uncertain Future will be published by www.russellhouse.co.uk

.


http://www.facebook.com/page
Recent activity
Blog Posts (148)
More data is available to the NHS than ever, so we should use it when making commissioning decisions.

A trip to the health centre suggests local general practice staff have been reading my blog.

Integrated care is not immune from the problems that affect the existing health and social care system.

Some inspections of health and care providers are note much deepe than someone inspecting a second-hand car by going around and kicking the tyres.

Managers and politicians should be upfront and clear when announcing bad news, not hiding behind jargon.
Blair Mcpherson contributes to:
Comments (94)
Is it embarrassing that senior managers get a generous redundancy payment and with in weeks take up a new post in the NHS within the same locality? Yes.Is this another hidden cost of re structuring? Yes. Has this happened before? Yes. Will this happen again? Almost certainly.

Is care best promoted by competition?

I agree with no more heroes but take it in turns leadership is not the answer nor is leadership at every level. The obsession with leaders has become unhelpful as a previous article in HSJ argued what we need is less leadership and more management. Or put another way less vision and rhetoric and more recognition for the skills necessary to manage the service.

Chief Executives in the NHS have spoken of a climate of fear (Health Service Journal). I assume they are expressing anxiety about the pressure they feel under. The pressure of increased demands, the struggle to hit efficiency targets, the stress of maintaining care standards whilst cutting back posts and the challenge of delivering the governments reforms. It's tough at the top. But here is another way of looking at it. If your team is stressed it's your fault. You control the work, you provide the support and you manage the priorities. Likewise if there is a climate of fear then it is your job as a leader not to transmit that fear unless of course this is your preferred management style in which case you really can't expect any sympathy. As a leader you should have the courage to speak out, to make clear the implications of budget cuts and changes to the way the NHS operates especially if this impacts on patient care. Chief executives may well be only too aware of the risks of speaking out, if they lose the confidence of the board or our considered not on message by politicians/the ministry of health, then it may adversely affect their career but you can't claim to be a leader if you don't have the courage of your convictions.

So just intergration of Health Services then no mention of Social Services!