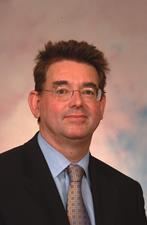 Blair Mcpherson
Sheffield
Blair McPherson was Director of Community Services at Lancashire County Council. He has worked as a Deputy Director in social services and as a senior manager in a large Housing Association. He has been a member of the Professional Executive Committee of three Primary Care Trusts and works closely with a range of organisations in the voluntary, community and not for profit sector. His management career started in Birmingham City Council where he acquired his passion for equality and diversity and his recognition of the need for high quality management. He is a regular contributor to the professional press with over 500 articles published. He is author of four books An Elephant in the Room: An Equality and Diversity Manual, UnLearning Management: Short stories on modern management , People Management in a Harsh Financial Climate and Equipping Mangers for an Uncertain Future published by www.russellhouse.co.uk

.


http://www.facebook.com/page
Recent activity
Blog Posts (218)
Without resources and changes in attitude things remain the same

It can be hard to keep up with the evolution of acceptable language for talking about people

Doctor may know best on medical decisions, but they should still treat patients as adults

NHS England chief executive Simon Stevens must be prepared to change direction should he find himself going the wrong way

The casualty rate among chief executives is rising. To survive they need to hone their political skills. But what does it mean to be politically aware and sensitive? 
Blair Mcpherson contributes to:
Comments (121)
How tough are NHS managers? " Courage under fire". Macho management is alive and well!

The clarity is encouraging. The recognition of the need to increase social care funding is refreshing. But the statement that health and social care don't work well together is not born out by experience and the assumption that the best solution is an intergeated commissioning budget ignores past experience. The system was made to work on the ground by social workers, home help organisers and district nurses. It wasn't perfect there was some duplication but you can't say it didn't work. It doesn't work so well now simply because Social service budgets have been cut by up to 40 percent at the same time hospitals have sort to reduce the length of stay of elderly patients in order to reduce waiting lists and demonstrate improved efficiency . The reason this is now a high profile issue is that hospital beds are blocked because SSD's can't fund a residential care placement or the necessary support to send them home. We don't need more structural solutions we need more money.

It is typical of NHS thinking that political skills should be thought of in Machiavellian terms. Political skills include political awareness and sensitivity.The realisation that it is not just about the strength of the business case. For example there may be a strong business case for closeing a hospital or transferring a service but it may not be politically do able because of the strength of public opposition.That the local MP may support the governments strategy in centralising specialisms but may led public opposition to its implementation locally on behalf of their constituents.

A consumer driven health system, well better than being finance driven but I think I would practise led even over patient led. May be doctor doesn't know what's best for me when it comes to independence, choice and risk but I am happy to defer on medical issues. As for personalisation it is well established in social care and has only a limited success. Excellent for people with a disability who are articulate and assertive provided the budget is sufficiently generous to meet their needs in the way they desire. Totally inappropriate for people with dementia and those offered a budget that is theirs to spend as they see fit but insufficient to meet basic needs.

In order to change the organisational culture you need to change the management culture!