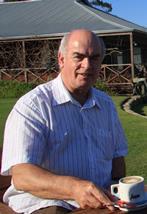 David Hooper
2007- Chair: North Middlesex University Hospital NHS Trust
2004-7 Chair: Basildon & Thurrock NHS Foundation Trust
1997-2004 Chair: B&T University Hospital NHS Trust
1999-2003 Thurrock Council, Cabinet Portfolio Health & Social Care
1985-1996 Local Government Officer
1971-1985 Lecturing in various Higher Education institutions
1965-71 School teacher
Recent activity
Comments (110)
It is clear that to some getting a score is more important than the validity of the science underlying the test. Even 1st year undergraduate students can see the flaws in this study. Try reading Moser and Kalton "Survey Methods in Social Investigation". This has been a classic text on sampling for more or less 40 years, and despite its old fashioned presentation could profitably be read by many who purport to run our health service.

Nothing in this report surprises me. A normal day's work in the NHS.

I thought the move was towards integrated care. I was under the impression that it is generally recognised that acute hospitals are not appropriate settings for older frail people with chronic conditions. Hospitals are not a good place to live or die! Why do so many clamour to put people into hospital when there are better and safer environments for them?

It seems to be the case that the imperative to meet the last Secretary of State's deadline for achieving FT status is more important than the provision of high quality sustainable health for a local population. Will any merger lead to the interests of the local population being put first, or are we moving to a situation where hospital care in London is provided at the behest of a small number of behemoths?

There is an unevidenced conventional wisdom that smaller is not viable. The exact opposite of government policies in the private sector, where entrepreneurial small organisations are pictured as the saving of our future. Why does Monitor not have an integrated approach that looks for sustainability of high quality services with regard to all FTs, big and small? But then do McKinsey know how to measure efficiency when quality of service is an output, as well as its quantity?