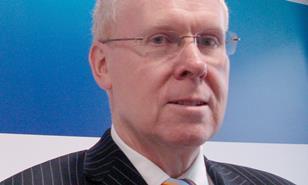 The NHS Trust Development Authority is seeking more funding from the Department of Health to cope with an increased workload in the aftermath of the Francis inquiry, it has emerged.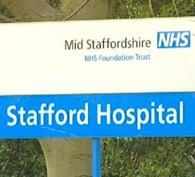 The Professional Standards Authority is to review the Nursing and Midwifery Council and General Medical Council's handling of alleged misconduct cases relating to Mid Staffordshire Foundation Trust staff, HSJ has discovered.

Full transcript of Baroness Young's row with the health secretary

Trust explains its involvement with the Channel 4 series

Francis report still has the power to shock

The Francis response will not foster a culture of compassion

NHS staff wellbeing should be a priority for the new chief exec

Rarely a week passes without a major health announcement

Clinical negligence law can help increase transparency

David Oliver hits back at comments from CQC chair David Prior

Helping vulnerable people to better protect themselves

Hospices can take the lead on meeting the needs of our growing ageing population

The NHS needs a more compassionate approach

Clinical input is crucial to solving care quality issues

Help staff to put their personal values into practice

Empowering patients and their carers to make decisions

Examining if the UK's public services have lost their way

The importance of listening to and supporting staff

Striking the right balance between the protection and use of patient data
Join this free HSJ webinar on 10 December

A Manchester trust is involving service users in the selection process

The report demands a female way of leading

Equality law and culture change are both necessary

Use these online tools to improve care

How the NHS can help create a fairer society

Allocating resources to thalassaemia service provision

Culture change, not legislation, will better protect whistleblowers

A new approach to seasonal care

Highlighting the benefits of collaboration

Ten pieces of advice on how to become an AQP organisation

How social media can lead to better quality of life for patients

Vickie Cammack talks about virtual care providers

The outgoing and outspoken RCGP chair reflects on her tenure

The aviation industry can teach the NHS about joined up working

Analysis of how the Dyson Centre compares with its predecessor

A model of compassionate care for all healthcare settings

Focus on the key questions that matter when managing change

Supporting the transition from hospital to home care

The city CCG's local leadership programme explained
Some of the sketches of the reunited Monty Python bring the new NHS to mind

Scotland is achieving its main waiting times targets. Yet long-waits are soaring.

A new prison sentence for wilful neglect is an unnecessary gimmick

Interactive maps of local NHS waits around England, showing the pressures and one year waits, with links to all the detail by organisation.

The position on English waiting times remained steady in September. But nearly half the country's one year waiters were reported at just one hospital.

Calls to introduce laws for prosecuting people for failing to report abuses misses the point – people in positions of authority are not being held accountable for cover-ups.

A new report following the failings of Mid Staffs should force NHS organisations to confront patient complaints

The regualtors are applying the target in ways that deter hospitals from treating long waiting patients. Let's hear the reasons why.

Interactive maps of local NHS waits around England, showing the pressures and one-year-waits, with links to all the detail by organisation and specialty.

The waiting list put on a surprising growth spurt in August. Yet long-waits performance remained steady.

The increasing use of "pop in" calls by social services departments will make people who need care even more vulnerable

Sometimes the patient knows best.