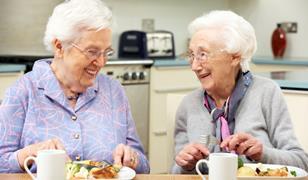 NHS staff should be required to take classes in "patient-centred care", a think tank suggested after a poll found that almost three-quarters of NHS professionals do not think that patient care is given enough priority in the health service.

This important debate needs an unfrenzied, non-political enviornment

Charles Alessi and Malcolm Qualie discuss how to get the best out of the drugs budget

The single question has not been received with universal rapture

This important debate needs an unfrenzied, non-political enviornment

Alarmists say the NHS is a service sliding into chaos
Getting the public involved with changing services

Continuity of care demands seamless and mobile use of information

The psychological effects of stroke are going untreated

Mobile working can have many benefits for the NHS

CCGs can learn from FTs on public engagement

The NHS needs more than statutory requirements

It is time to move resources away from hospitals

Listening to patients' experience can helpt o redesign services

CCG leaders know much is at stake in the new NHS system

Six actions to take to prevent another Mid Staffordshire scandal

How essential is a cultural overhaul for the NHS?

Examining the link between staff and patient experience

How to turn round negative culture in the service

The importance of improving patient access

Tasks at the top of the in-tray for organisations taking control next week

How boards can measure their performance

Mark Britnell and Sir Robert Naylor talk to HSJ

Understanding the issues is essential to maintaining high standards

The areas where NHS leaders should focus their attention

Why they are not enough to address systemic failings in the NHS
Integrated care is not immune from the problems that affect the existing health and social care system.

The local picture on one-year and 18-week waits across England, updated with the latest data.

One year waits continue to fall sharply. 18 week waits, and the waiting list overall, are steady. Orthopaedic long-waits are deteriorating.

After adjusting for counting changes, it turns out the English waiting list might not be growing after all.

An article on the BBC news site this weekend asked, "What does a pope do?" The same could apply to NHS managers, says Neil Goodwin.