Francis report
Full coverage of the findings from the inquiry into care failures at Mid Staffordshire Foundation Trust
More than four out of five acute hospitals in England are failing to meet their own targets for nurse staffing, HSJ analysis reveals.
Francis report - recommendations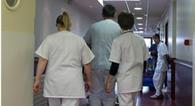 New training standards for healthcare assistants should be made mandatory as part of a journey towards 'inevitable' full registration of the care workforce, the author of the Cavendish review has said.

It's at risk of becoming the longest running pilot scheme in the NHS

From fragmented services to coordinated care

Push back against transparency

Stevens must make good on his learning disabilities promise

Chancellor's 'historic day' raises questions

Research into management of emergencies throws up some worrying findings
The business benefits of safety in care

Avoid medical errors at all cost

The overall picture shows some economies excelled, others struggled

What gives commissioners sleepless nights?

A large scale transformation programme

Diversity of thought needs to combined with a challenge to structural and systemic obstacles

Avoidable deaths mystery

The entries impacting on patient care

A different perspective on enagement

Don't fear appraisal: it can actually lead to increased skills and care quality

Patients telling us how to improve services is the next step on from bottom-up change

BME findings of the whistleblowing report explained

Opinions of service users are an untapped resource

The King's Fund proposes ways to build confidence among the workforce to lead on safety

Reducing unnecessary accident and emergency attendances

The workforce and users of the NHS have told us how to make big change happen

Methodology explained

Identifying the fundamentals for a change process to take place

Why primary care needs to prioritise patient safety

We have compiled a selection of our best commissioning, innovation and leadership articles over the past year, looking at the pressures facing emergency care and how organisations are dealing with it.