Find out more about newly appointed NHS England chief executive Simon Stevens from the HSJ archive, including all the columns he wrote for us from 2005-2012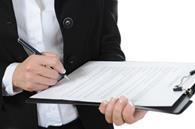 Clinical commissioning groups failing for more than a year could have their responsibilities removed and handed to other organisations, new guidance indicates.
The edited transcript of the speech given by Simon Stevens at the HSJ inaugural lecture.
Health reformers should paint an inspiring vision of what progress could mean for patients and for health professionals rather than focus on the negatives that have necessitated it, says Simon Stevens.
The integration agenda

End Game is going fruity

How to deliver better hospital IT systems

Tough times call for tough measures

It will damage the NHS

Competition issue or NHS wages being held down?

Ministers under pressure

We need an intervention for the whole of the UK

It will prevent hardship in future

Big numbers being bandied about may come back to bite us

NHS spending promises could turn the tables on the two main parties

Wishful thining and acrimony from the parties

Naval gazing – a late lesson on how to steer a 45,000 tonne, state of the art monster in the right direction – and free spirits at Cambridgshire and Peterborough FT

The 'unmentionable'

Issues facing older people

A clinical commissioner's perspective

Ready for devolution

Stevens must make good on his learning disabilities promise

What does the "N" in "NHS" stand for?

Chancellor's 'historic day' raises questions