Find out more about newly appointed NHS England chief executive Simon Stevens from the HSJ archive, including all the columns he wrote for us from 2005-2012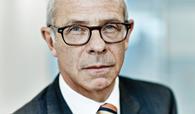 The NHS will go into what is expected to be its toughest financial year yet with no nationally agreed set of prices for services, after controversial 2015-16 tariff proposals were resoundingly rejected by the dominant providers.

Keeping NHS goals in sight and on track
The edited transcript of the speech given by Simon Stevens at the HSJ inaugural lecture.
Health reformers should paint an inspiring vision of what progress could mean for patients and for health professionals rather than focus on the negatives that have necessitated it, says Simon Stevens.
The long and short of junior doctors' hours

Using people to power the NHS

The election fuels the fire

Key NHS players give their opinion on Stevens' plan

He's demanding politicians make their contribution

The NHS will fail if it doesn't act now

Tackle the social determinants of health

We can all get behind the forward view

Skimping on training is a false economy

Delivering long term solutions requires partnerships

The edited transcript of the speech given by Simon Stevens at the HSJ inaugural lecture.

A canary in a coalmine?

Simon Stevens' history lesson

Simon Stevens' immense political capital means much of the power and influence in the commissioning system sits with him in the top spot. Were they allowed, the judges might have considered inventing a position above number one for him.

Poll shows obstacles reformers are likely to face

What to do with MPs

Specialists can support and train GPs and nurses

Being honest about NHS reform is a political taboo worth breaking

Trust reaches for the stars with its latest appointments

Simon Stevens fends off Commons quizzing on alternative medicine