Find out more about newly appointed NHS England chief executive Simon Stevens from the HSJ archive, including all the columns he wrote for us from 2005-2012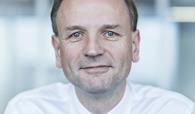 Junk food could be off the menu in hospital canteens and overweight doctors and nurses encouraged to take part in weight loss competitions, under plans floated by Simon Stevens.
Health reformers should paint an inspiring vision of what progress could mean for patients and for health professionals rather than focus on the negatives that have necessitated it, says Simon Stevens.
Stop the presses for some shock news. British GPs are happy. At least relatively speaking.
Labour man calls for a 'proper NHS debate'

A digital healthcare revolution is around the corner for users

New models of care are too fragmented

Past NHS managers have been bad role models

A culture driving change

The NHS England chief executive has been busy with new healthcare models

Rigour is lacking in NHS England's relationship with providers

The politics must be taken out of the NHS

Change the discourse

Simon Stevens reassures

The NHS chief offers a nuanced approach

The new chief is different from his predecessor

New plans mean greater CCG responsibility

Rethinking specialists

Jeremy Hunt can't stop interfering in the health service

Experts outline the biggest issues facing the new NHS England chief

An open letter on NHS Leadership to Sir Stuart Rose, Sir David Nicholson and Simon Stevens

Share the database

Reinventing the leadership framework

Another Simon Stevens has some thoughts for the new NHS England chief