HSJ Local
HSJ Local reports on most NHS commissioning and provider organisations. It examines them in five categories: performance, finance, change in structure, workforce and commercial activity.
Search by:
Lincolnshire Community Health Services Trust has appointed Andrew Morgan as its chief executive.

STRUCTURE: Widespread changes to the Leicestershire Health economy have been agreed between the University Hospitals of Leicester and its local commissioners to plug an estimated £400m funding gap over the next four years.

One of the largest hospital trusts in the country has revealed to HSJ it is "very interested" in exploring becoming a staff owned social enterprise.

WORKFORCE: A lockout of NHS pathology staff at Northampton General Hospital over a pay dispute will continue into next week.

WORKFORCE: More than 50 NHS staff have been locked out of a hospital's pathology lab in a dispute over pay, terms and conditions.

The recently departed strategy director of NHS England has been appointed as a partner at a large GP and urgent care provider.

PERFORMANCE: United Lincolnshire Hospitals has failed to meet the four hour accident and emergency target of 95 per cent of admissions for April.
COMMERCIAL: The competition watchdog is probing a pathology joint venture between two Essex foundation trusts and a private company.

FINANCE: A cash strapped clinical commissioning group has proposed significantly restricting access to fertility services to help halt its fall even further into the red.

PERFORMANCE: The Care Quality Commission has criticised the trust at the centre of a scandal over cancer waiting data manipulation for failing to tell inspectors it had received further allegations of waiting lists being manipulated.

PERFORMANCE: An independent probe has concluded West Hertfordshire Hospitals Trust missed an opportunity to uncover major problems in its cancer waiting times management due to poor complaints handling and "lack of continuity in leadership".

One of the NHS's most high profile service restructures has had its start date delayed for a second time following warnings services could be destabilised unless the timetable is extended.    

Cambridge University Hospitals Foundation Trust is no longer in breach of its licence after improving its financial and clinical performance, Monitor has announced.

The performance of the East of England Ambulance Service deteriorated further in 2013-14 as it missed all of its targets in Cambridgeshire and Peterborough.

PERFORMANCE: Monitor has instructed an Essex foundation trust to put an action plan in place to fix what it described as "one of the worst performing accident and emergency departments in the country".

PERFORMANCE: The NHS 111 service could be terminated in Norfolk, as the East of England Ambulance Service Trust, which runs the service, has failed to secure sufficient funding.

PERFORMANCE: Cambridgeshire and Peterborough Clinical Commissioning Group exceeded its annual ceiling for C difficile and MRSA in 2013-14, according to papers discussed it's June governing body meeting.

COMMERCIAL: One of the bidders in the running for Cambridgeshire and Peterborough Clinical Commissioning Group's £800m integrated older people's services contract has dropped out at the final stage.

A nurse has been arrested on suspicion of stealing drugs from hospitals run by Colchester Hospital University Foundation Trust, local police have disclosed.

COMMERCIAL: Cambridgeshire Community Services Trust has won a three year contract to provide sexual health services across Cambridgeshire.

Colchester Hospital University Foundation Trust has begun a disciplinary investigation and suspended a member of staff in relation to alleged wrongful manipulation of cancer patients' waiting time data.

An Essex trust which temporarily closed two maternity units sparking outcry from residents and MPs should re-open them but only as "on demand" birthing units, a trust director has recommended.

Basildon and Thurrock University Hospitals Foundation Trust has become the first trust to come out of special measures after what the health secretary described as a "remarkable turnaround".

WORKFORCE: The troubled East of England Ambulance Service Trust is planning a significant shake up of its workforce.

STRUCTURE: Cambridge University Hospitals Foundation Trust has unveiled plans to reshape children's services across the East of England after identifying an "urgent need" for extra bed and theatre capacity.

COMMERCIAL: A row between commissioners and a private midwifery service in Leeds has sparked calls for "urgent clarification" around commissioning rules.

East of England Ambulance Service Trust has appointed Matt Broad as a locality director for Norfolk, Suffolk and Cambridgeshire.
FINANCE: Hillingdon Hospitals Foundation trust has won a £30m five-year contract to provide pathology services for patients in Ealing.  

STRUCTURE: A new cancer centre to be built at Barts Health Trust has been given the green light by London planning officials.

FINANCE: Central and North West London Foundation Trust could close a high performing clinic that treats adults for substance misuse because it can no longer afford to run the service.

NHS England has belatedly managed to set plans to balance its £97bn budget for 2014-15.

PERFORMANCE: Moorfields Eye Hospital Foundation Trust has been misreporting waiting times for treatment at its sites across London for years, with hundreds of patients waiting longer than recorded, the trust discovered.

PERFORMANCE: University College London Hospitals has warned it may have to consider "curtailing access to services" if NHS England is "unwilling to agree contract volumes" for the foundation trust's specialist services.

STRUCTURE: There have been a number of changes to the board at Epsom and St Helier University Hospitals Trust.

PERFORMANCE: Police are investigating the circumstances surrounding the withdrawal of a historic employment tribunal case involving a former Broadmoor Hospital employee.

STRUCTURE: King's College Hospital Foundation Trust has decided to establish a vascular surgery service, despite a nearby trust already running one.

NHS England this week confirmed it had still not managed to set plans to balance its £97bn budget for 2014-15, in what experts saw as a sign that the NHS overall could face financial crisis sooner than expected.

STRUCTURE: The future of GP services for around 10,000 people in central London has been thrown into doubt, with the contractors for three practices set to stop providing services.

WORKFORCE: Matthew Hopkins has taken on the role of chief executive at Barking, Havering and Redbridge University Hospitals Trust on a permanent basis.

FINANCE: A proposed merger between Ealing Hospital Trust and North West London Hospitals Trust has been delayed by three months at a cost of £3m.

PERFORMANCE: London Ambulance Service Trust declared a major incident on Monday because of intense pressure on the system.

FINANCE: The closure of Central Middlesex Hospital accident and emergency department may result in a loss to the trust of around £3.5m.

PERFORMANCE: Troubled Barking, Havering and Redbridge University Hospitals Trust has published an improvement plan which includes attracting more senior accident and emergency staff by sharing rotas with neighbouring trusts.

COMMERCIAL: Bexley CCG has awarded a contract to run two urgent care centres to the Hurley Group.

WORKFORCE: Neil Griffiths has returned to University College London Hospitals Foundation Trust as deputy chief executive after leaving for a stint at management consultancy McKinsey.

PERFORMANCE: Barnet and Chase Farm Hospitals Trust's difficulties with reporting waiting list figures could drag on into the autumn, amid signs that a staggering number of patients have waited more than a year for treatment.

STRUCTURE: St George's Healthcare Trust aims to be authorised as a foundation trust in November, according to board papers.
FINANCE: The health sector regulator has taken action at South Tees Hospitals Foundation Trust, which faces a deficit of nearly £35m this year.

COMMERCIAL: South Tyneside Foundation Trust is bidding for a 10 year contract to run an "integrated care services hub", put out to tender by the local authority.

STRUCTURE: Northumbria Healthcare Foundation Trust is set to take over the "full ownership" of two GP practices, it has said, and is offering to run others.

PERFORMANCE: Newcastle North and East Clinical Commissioning Group exceeded its threshold for non-hospital related healthcare acquired infections by more than double in 2013-14.

PERFORMANCE: Newcastle upon Tyne Hospitals Foundation Trust reported 86 cases of C difficile in 2013-14, exceeding its threshold of 66, according to papers discussed at the June meeting of Gateshead, Newcastle North and and East and Newcastle West CCGs.

WORKFORCE: Planned nurse staffing levels were not met for 19 per cent of inpatient shifts at Newcastle Upon Tyne Foundation Trust in April, according to a paper discussed at its May board meeting.

FINANCE: A North East trust has received approval from the Treasury and Monitor to buy out its private finance initiative contract with a local authority loan – the first time such a deal has occurred in the NHS.
WORKFORCE: Leadership problems at the Wirral Clinical Commissioning Group are linked to a loss of confidence among general practitioners in the area, a member of the Mid-Mersey Local Medical Committee has claimed.

STRUCTURE: Sir Neil McKay has been appointed to help lead a project to merge cardiac services at two Manchester trusts.

STRUCTURE: A North West community trust has had its application for foundation trust status "reactivated" following a positive inspection report, Monitor has announced.

PERFORMANCE: University Hospitals of Morecambe Bay Foundation Trust has been put into special measures after it was rated "inadequate" by the Care Quality Commission.

FINANCE: The University Hospital of South Manchester Foundation Trust has secured a £25m government loan to keep on top of its private finance initiative repayments, Department of Health papers have revealed.

COMMERCIAL: Pennine Care Foundation Trust has won one of the first community service contracts to be retendered with a partnership bid involving Age UK and a GP consortium.

The North West Coast Academic Health Science Network has launched a £500,000 programme to improve the sharing of patient data between health and social care services in Liverpool and Lancashire.

WORKFORCE: A North West trust has had to write to acute NHS providers across the north of England to request immediate medical staffing support to maintain its services.

WORKFORCE: The chair and the medical director of a troubled North West trust have resigned.

A commissioning support unit managing director has been suspended from work for more than two months, HSJ has learned.

WORKFORCE: Leadership troubles at a north west clinical commissioning group could be a "symptom" of wider problems with the CCG model, according to an influential GP.

FINANCE: Tameside Hospital Foundation Trust has applied to the Department of Health for financial aid after pinpointing a need for £14.3m.

A restructuring of Wirral University Teaching Hospital will put 65 roles at risk, it has announced.

WORKFORCE: Maintenance staff at Aintree University Hospital Foundation Trust have gone on strike in a dispute over pay.

COMMERCIAL: Lancashire Care Foundation Trust has secured extra funding to deliver specialist mental health services to offenders, the trust's latest board papers state.
Royal Berkshire Foundation Trust has appointed Jean O'Callaghan as its chief executive.

Buckinghamshire Healthcare Trust has become the second trust to leave the special measures regime.

Solent Trust has appointed a senior manager of a neighbouring trust as its chief executive.

PERFORMANCE: A Trust has expressed "serious concern" at its own financial position after it reported a £2.6m deficit at the end of April, £1.5m worse than planned.
COMMERCIAL: A company which runs a major patient transport service in Kent and Medway is likely to face "further actions" from commissioners after failing to meet targets in its first year.

STRUCTURE: A mental health ward that received three enforcement notices from the Care Quality Commission is set to be closed by Surrey and Borders Partnership Trust.

PERFORMANCE: Ashford and St Peter's Hospitals Foundation Trust is struggling to clear a backlog of patients waiting for planned treatment because private providers are turning away more than expected, the trust has said.

COMMERCIAL: The first foundation trust merger to be cleared by the competition watchdog was passed after other NHS providers were found to be strong competitors in the local health economy.

WORKFORCE: Ashford and St Peter's Hospitals Foundation Trust has promoted its chief nurse into the chief executive position.

STRUCTURE: The board of East Kent Hospitals University Foundation Trust has voted in favour of reducing outpatient services from 15 to six sites.

STRUCTURE: Consultant led maternity and paediatric services in East Sussex will be permanently run at  Conquest Hospital in Hastings after clinical commissioning groups in the area voted to approve the proposal.

FINANCE: Despite cutting the cost of out-of-area beds Sussex Partnership Foundation Trust is reporting a year to date deficit of £1.78m against a break-even plan.

STRUCTURE: A south east trust has hit back at its Liberal Democrat MP for refusing to discuss his "insulting and inappropriate" criticisms of its restructuring programme.

STRUCTURE: Two clinical commissioning groups in Kent are considering a merger in a bid to "strengthen clinical involvement" and help manage "future financial risks".

PERFORMANCE: The Care Quality Commission is taking action against a GP practice in Kent after an inspection alleged that medicines were not stored safely and patients' privacy was not protected.

PERFORMANCE: Surrey and Borders Partnership Trust has been given three warning notices by the Care Quality Commission after inspectors found it had "failed to protect the welfare of patients" on one of its dementia wards.

STRUCTURE: East Kent Hospitals University Foundation Trust's plan to reduce a "serious clinical risk" by centralising specialist surgery has been delayed after clinicians resisted the plans.
WORKFORCE: An acute trust plans to open a 24-hour helpline for its staff after almost 30 per cent reported being bullied by colleagues and managers.

COMMERCIAL: Four bidders have been shortlisted to provide NHS 111 and out of hours primary care services in Somerset, in one of the first NHS 111 re-procurements to be run.

STRUCTURE: GPs in Exeter have formed a limited company to bid for primary care contracts amid fears they could otherwise lose work to larger organisations.

The struggle of England's smallest acute trust to recruit consultants played a major role in the decision to ditch its search for an independent sector management franchise to take it over, HSJ has been told.

COMMERCIAL: Commissioners in Cornwall are to redesign the region's out of hours GP service in order to "blur the lines" between in and out of hours care.

The outsourcing company Mitie has been awarded a £90m contract to take on the management of a South West hospital trust's hotel services, it has been announced.

GPs in Somerset have been given permission to ditch reporting against the majority of quality and outcomes framework indicators in favour of a locally developed approach, in a move seen as a "significant departure" for NHS England.

A South West clinical commissioning group has reached an out of court agreement with NHS campaigners who claimed its polices on patient and public involvement were unlawful – in a  legal challenge lawyers warn could cause problems for other CCGs.

The country's largest clinical commissioning group aims to skip common procurement procedures when awarding new contracts for community services, under proposals expected to test guidance on the controversial section 75 regulations.

A second district general hospital trust has ruled out being run by a private company under a franchise agreement.

Bristol Clinical Commissioning Group has offered to make a series of "substantial" changes to its policy on patient and public engagement as part of a proposed out of court settlement.

PERFORMANCE: Royal United Hospital Bath Trust has taken back the provision of maternity services after 22 years of the services run by other NHS providers.

The chief executive of South Devon Healthcare Foundation Trust - who was suspended after being accused of nepotism – has resigned.

COMMERCIAL: Bristol Clinical Commissioning Group has approved plans to award contracts for its community mental health services to 18 organisations under a "system leadership" model thought to be the first of its kind in the UK.
STRUCTURE: Failure to secure changes to services at Mid Staffordshire Foundation Trust before winter could be "potentially disastrous" for the local health economy, the trust's special administrators have claimed.

PERFORMANCE: The Care Quality Commission has been called in to inspect Stafford Hospital following concerns its shortage of doctors has spread, causing more services to become 'fragile'.

FINANCE: An "unprecedented" proposal by a Staffordshire clinical commissioning group to significantly restrict funding for hearing aids has been attacked by charities and labelled the "thin end of the wedge" for wider NHS charging.

A private firm wholly owned by a Midlands foundation trust is to take over the running of a private clinic from Circle

COMMERCIAL: A contract dispute between a clinical commissioning group and a trust in Shropshire has resulted in the CCG being placed in "financial recovery" and the provider pushed deeper into deficit, board papers showed.

WORKFORCE: Staff engagement at Birmingham Women's Foundation Trust has "stood still since" 2012, the trust's May board papers state.

PERFORMANCE: The Care Quality Commission is to undertake an "urgent review" of safety at Stafford Hospital after the special administrators of Mid Staffordshire Foundation Trust raised concerns about the "fragility" of services at the troubled provider.

WORKFORCE: Sixty nine community nurses have been recruited to work in North Staffordshire and Stoke-on-Trent.

COMMERCIAL: Birmingham Children's Hospital Foundation Trust has announced it is leading a consortium of public, private and voluntary organisations in a bid to deliver mental health services for young people in Birmingham.

PERFORMANCE: Mid Staffordshire Foundation Trust has been fined more than £700,000 by its local clinical commissioning group for lapses in performance.

FINANCE: George Eliot Hospital Trust's month one deficit is higher than planned because of an over reliance on agency staff, its May board papers show.

COMMERCIAL: Birmingham CrossCity Clinical Commissioning Group has closed a support service for palliative care patients following concerns it failed to reduce hospital admissions and did not provide value for money.

STRUCTURE: A second attempt to challenge in court the government's decision to downgrade services at Stafford Hopsital has been launched this week.

WORKFORCE: North Staffordshire Clinical Commissioning Group has appointed a new clinical accountable officer.

FINANCE: Plans for a new emergency centre at The Royal Wolverhampton Trust were given the go ahead by the NHS Trust Development Authority last week.

FINANCE: Two trusts in the West Midlands have become embroiled in a dispute over a £400,000 payment for an antenatal service that they both help provide.

WORKFORCE: Heart of England Foundation Trust has appointed a new medical director.

PERFORMANCE: Birmingham Children's Hospital Foundation Trust is underperforming against its own target for cancelled operations, the trust's latest board papers show.

WORKFORCE: Heart of England Foundation Trust has appointed a new chairman.

The University Hospital of North Staffordshire Trust has suspended and reviewed the work of a consultant surgeon who used an unproven technique for face and head operations, allegedly exposing 88 patients to unnecessary risk.
QC advises Richmondshire to drop judicial review

WORKFORCE: Leeds Community Healthcare Trust has appointed charity boss Thea Stein as its new chief executive.

FINANCE: Sheffield's clinical commissioning group and city council have unveiled plans to pool £237m more than required by national rules in 2015-16, with the "ultimate aim" of establishing a single budget for health and social care.

STRUCTURE: Rotherham Clinical Commissioning Group has become the first NHS commissioning organisation to be awarded the Investors in Excellence standard.

PERFORMANCE: Barnsley Hospital Foundation Trust has agreed to draft in outside help and draw up a turnaround plan as part of its response to regulatory intervention by Monitor.

FINANCE: Barnsley Hospital Foundation Trust has appointed an interim director of finance, following the emergence of serious financial problems.

PERFORMANCE: Sheffield Teaching Hospitals Foundation Trust exceeded its target for the number of operation missed for non-clinical reasons in 2013/14, according to papers discussed at its May board meeting.

STRUCTURE: The health secretary has given the go ahead for a controversial shake-up of maternity services in North Yorkshire which was opposed by a cabinet colleague, according to local councillor.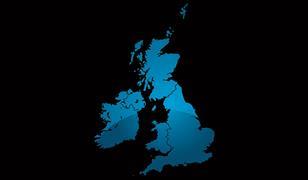 See all NHS waits around England, with links to the detail by organisation and specialty
Ben covers London. ben.clover@emap.com

Crispin covers the North West. crispin.dowler@emap.com

Dave covers the North East and Yorkshire and Humber. dave.west@emap.com

David covers the South Central region and the West Midlands. david.williams@emap.com

James covers the East. James.illman@emap.com

Sarah covers the South West and West Midlands. sarah.calkin@emap.com

Shaun covers the East and West Midlands. shaun.lintern@emap.com