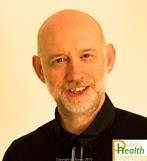 Ian Bowns
Derbyshire
Medically-qualified Public Health Consultant with over 25 years of experience in the NHS, academia and Public Sector Consultancy. Strong communication skills, across a range of media, complement technical skills particularly in epidemiology, health economics, informatics and change management.
Recent activity
Comments (91)
Or the academic evaluation that raised questions. Foundation to first apology in 12 days - is that some sort of record?

Including GPs... "General practice and associated services Questions were raised during the course of the Review about the extent to which the commissioning of general practice and associated services in particular is operating in the best interest of patients. Issues raised included: the rules for setting up a general practice; the different contractual terms under which practices operate; the perceived reluctance of PCTs to commission new services against the wishes of existing local practices and Local Medical Committees; perceived conflicts of interest that may in future prevent clinical commissioning groups from commissioning services from new entrants; and concerns about a lack of choice of general practitioners for patients." It then goes on to recommend "Monitor should issue a call for evidence by June 2013 to help determine the extent to which the commissioning and provision of general practice and associated services is operating in the best interests of patients." We do live in interesting times.

Well said Ed - nail hit firmly on its head. But, there is a different context to public sector procurement - it has to be seen to be fair. In the private sector it doesn't (either have to be fair or be seen - indeed privacy creates market advantage). When you create a system where potential providers (i.e. GPs) decide when tendering is appropriate, you have all sorts of COI problems. Also, when does collaboration with your major providers (e.g. large acutes) become collusion? Good Governance will be key. Yours, carefully reading prospectuses for law schools......

Just in case anyone hasn't seen it, the evaluation of NHS 111 is at http://www.sheffield.ac.uk/scharr/sections/hsr/mcru/111. It states "no statistically significant change in emergency ambulance calls, emergency department attendances or urgent care contacts/attendances" and "The likelihood that the service would be cost saving was 21%". Other findings are more positive (people liked it, some reduction in NHS Direct calls), but generally "pilots had not delivered the expected benefits in terms of improving satisfaction with urgent care or improving efficiency by directing patients to urgent rather than emergency care services" For those of us used to reading (and on one occasion writing) such evaluations for DH, this is pretty critical stuff.

Hugh, You're almost certainly correct about the dispensing practice issue in Lincolnshire. Also, everyone I know who has looked at levels of primary care investment have found the inverse care law you have identified in your area. Usually associated with larger list/wte GP in areas with the greatest health needs. As CCGs and H&WBs will not be the ones commissioning primary care, it will surely fall to NCB to try to rectify much of this. It's important that they do, as it almost certainly impairs the health care system's contribution to reducing health inequalities.