Ingrid Torjesen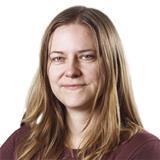 Contact Info
Ingrid Torjesen
Contributor
This special report on revalidation looks at why revalidation is a key plank in efforts to build quality, how its usefulness can be established, and how it can help doctors to be better leaders

Encouraging the crew not to abandon the ship is critical for the NHS in these times. Ingrid Torjesen reports on an HSJ roundtable debate, in association with HCL Solutions, over the future of the healthcare workforce.

The efficiency challenge means NHS organisations are having to find new ways of working. One area ripe for innovation is technology, and this valuable HSJ supplement looks at how trusts can utilise innovation in technology to full effect.