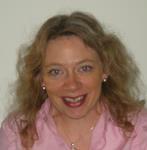 Kate Hall
Kate Hall is a Health Foundation Leadership Fellow and has specific interests in leadership and quality improvement.
Recent activity
Blog Posts (29)
We have a tendency to blame politicians, other people and systems and processes when something is difficult to deliver or perhaps when we need a reason to resist change. The cynics amongst us might suggest that it is easy to object if you just don't really like what is being suggested. I've done it. Chances are you've done it.

There are three rules for creating great leaders

How would we like to be treated as a patient? Would we like to be kept waiting without being updated? Would we like to hear people talking about us but not to us? Would we like to be cared for by someone not making any eye contact?

Having a strategy isn't that helpful if people then forget to communicate the strategy. Nor will adding the word QIPP to everything we do ensure we deliver. We are at risk of ticking the box but missing the point.

'Keep your hand on the thermostat. If the heat is too low people won't make difficult decisions. If it's too high, they might panic.'
Kate Hall contributes to:
Comments (0)
Kate Hall has not added any comments yet.