Communication, core values and incentives are all key

Knowledge of the local laws and culture are essential

New plans are to make joined-up care the norm by 2018

Establishing guidelines for a wide range of procedures

Engaged commissioning can improve the NHS, says Steve Kell

Monitor's Christian Fielder on reform

Engaged leadership has a positive impact on patients

Mobile working can have many benefits for the NHS

The psychological effects of stroke are going untreated

There are financial and patient benefits waiting for ambitious trusts

The NHS needs more than statutory requirements

CCGs can learn from FTs on public engagement

It is time to move resources away from hospitals

Listening to patients' experience can helpt o redesign services

It is vital for to engage with our communities

Six actions to take to prevent another Mid Staffordshire scandal

How essential is a cultural overhaul for the NHS?

The changing shape of commissioning

Care in the community can provide better results for patients

Creating value and better team working in NHS hospitals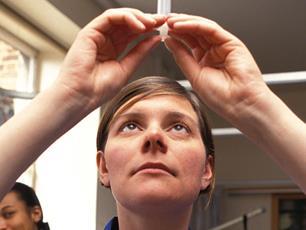 HSJ wants your views
Get involved in Resource Centre by helping us shape the content of the section, contributing your examples of best practice and sending in your questions to be answered by our expert columnists.
Who to contact
For leadership related topics email rebecca.creamer@emap.com send your innovation & efficiency suggestions to Shreshtha.trivedi@emap.com and email nosmot.gbadamosi@emap.com if your idea is related to commissioning.

HSJ/CHKS interactive prescribing data tools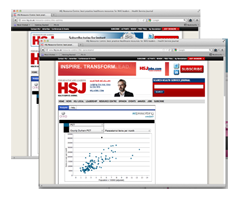 Our interactive data tools, created by healthcare services company CHKS, enable you to compare prescribing rates and costs for your PCT for paracetamol and asthma treatment.
The tools – based on information on GP prescribing published by the NHS Information Centre – enable you to see the relationships between prescribing rate and population, and whether your PCT is in line with expected values given its population.
Explore the HSJ/CHKS paracetamol prescribing data tool
Explore the HSJ/CHKS asthma inhaler prescribing data tool