A Manchester trust is involving service users in the selection process

Join this free HSJ webinar on 10 December

The report demands a female way of leading

Best in the country

Equality law and culture change are both necessary

Why leadership is a different game to management

How the NHS can help create a fairer society

South Devon Healthcare's chief on her leadership experiences

Use these online tools to improve care

GP Amir Hannan on the meaning of innovation

Race equality in the NHS: are we moving forward or not?

Sarah Amani says BME staff should create opportunities

Sarah Amani speaks to HSJ on leadership and innovation

Allocating resources to thalassaemia service provision

Why are staff from BME backgrounds underrepresented at the top of the service?

Looking back over 50 years of Asian migrant workers in the NHS

The benefits and risks of a new way for the NHS to do business

Four ways make mental health care fit for the 21st century

Analysis of the LIFT programme's benefits

Culture change, not legislation, will better protect whistleblowers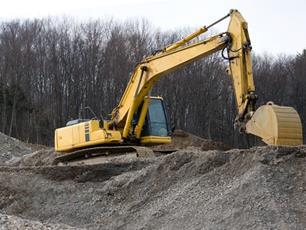 HSJ wants your views
Get involved in Resource Centre by helping us shape the content of the section, contributing your examples of best practice and sending in your questions to be answered by our expert columnists.
Who to contact
Send your innovation and efficiency suggestions to Shreshtha.trivedi@emap.com and email nosmot.gbadamosi@emap.com if your idea is related to commissioning or leadership.
Writers' guidelines
If you are interested in contributing an article to Resource Centre, read these authors' guidelines first. They will help you to make sure your submission stands out.

HSJ/CHKS interactive prescribing data tools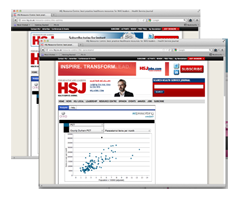 Our interactive data tools, created by healthcare services company CHKS, enable you to compare prescribing rates and costs for your PCT for paracetamol and asthma treatment.
The tools – based on information on GP prescribing published by the NHS Information Centre – enable you to see the relationships between prescribing rate and population, and whether your PCT is in line with expected values given its population.
Explore the HSJ/CHKS paracetamol prescribing data tool
Explore the HSJ/CHKS asthma inhaler prescribing data tool