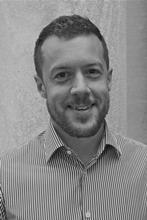 Tom Frusher
Wharton School, Philadelphia.
Tom Frusher, is a 2011-12 UK Harkness Fellow in Health Care Policy and Practice - based at the Wharton School, Philadelphia, in the Healthcare Management Dept. Before departing for the US, Tom was a senior civil servant in the role of Policy Director at the NHS Cooperation and Competition Panel (CCP). Previously, he was deputy head of health policy and economic research at the British Medical Association (BMA), and prior to that, worked as a senior policy analyst for an independent body representing the Royal Colleges, General Medical Council, and BMA in advising the DH.
Recent activity
Blog Posts (3)
How might policymakers, regulators and healthcare leaders work constructively to produce an informed and proportionate competition regime applied to the NHS?

Setting aside the controversy over reform, the hot topic for 2012 will be integrated care. In the US, accountable care organizations could help drive integration - as long as they are given time to demonstrate their value.

I'm only a couple of months into my year in the USA, but I've quickly picked up how things are done here.
Tom Frusher contributes to:
Comments (1)
Alastair: your insightful piece echoes a number of the key observations in my recent HSJ Harkness blog: http://www.hsj.co.uk/opinion/blogs/the-harkness-fellows/candy-coated-cartels-fear-and-loathing-is-there-a-better-way-forward/5048100.blog?blocktitle=Latest-blog-posts&contentID=719 "..it is not enough to simply establish a set of rules and issue guidance but rather the hard work must focus on building relationships that encourage engagement, generate understanding and foster confidence – sadly, all too often lacking in the regulatory environment applied to the NHS." "A key observation is that working toward what should be common goals is reliant on having informed and knowledgeable participants in the process. At the most basic level, this requires a regulator that comprises credible experience and expertise."