The shortlist for the 2016 HSJ Value in Healthcare Awards has been announced.

The departing chair of the body representing academic health science networks has called for them to be spared in an upcoming review.

Next year's transformation funding to support new models of care will be prioritised to vanguard sites where planning and leadership have won the confidence of national leaders.

At least £400m of NHS transformation funding has been "ringfenced" for technology projects, NHS England's digital lead has said.

The contribution of healthcare scientists is to be recognised in the annual Chief Scientific Officer Awards. This year the awards are being supported by HSJ in recognition of the vital role healthcare scientists play in meeting the NHS's quality, safety and efficiency priorities.
Seven projects have been awarded "NHS innovation test bed" status under a flagship programme designed to bring together innovative technologies and the NHS, and integrate them to speed up their impact.

Why 'digital footprint' groups must have upfront cash and a cultural change if they are to succeed

The public do not trust the NHS to look after personal health information, the health secretary admitted at the HSJ annual lecture on Thursday evening.

Health secretary Jeremy Hunt has said a review by international digital health guru Robert Wachter on how the NHS can become a world leading digital health system will be as pivotal to the NHS as Don Berwick's review on patient safety.

Efforts to develop and spread the use of innovative drugs and technologies in the NHS could be threatened by 'unprecedented' funding pressure, a government commissioned review has warned.
'The NHS needs a relentless focus on improving quality and productivity, with innovation and prevention connecting and driving them'
NHS chief executive David Nicholson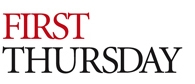 HSJ and the DH hosted a free webchat, led by innovation guru Charles Leadbeater.
Read the transcript to find out about tools for spreading change quickly at low cost.