Why 'digital footprint' groups must have upfront cash and a cultural change if they are to succeed

The public do not trust the NHS to look after personal health information, the health secretary admitted at the HSJ annual lecture on Thursday evening.

Health secretary Jeremy Hunt has said a review by international digital health guru Robert Wachter on how the NHS can become a world leading digital health system will be as pivotal to the NHS as Don Berwick's review on patient safety.

Efforts to develop and spread the use of innovative drugs and technologies in the NHS could be threatened by 'unprecedented' funding pressure, a government commissioned review has warned.

Trusts could save money by making better use of their existing technology, according to Monitor's first executive director of provider sustainability.

The Academy of Medical Royal Colleges has set out 'real concerns' over a private member's bill that seeks to promote access to innovative medical treatments.

Civica to donate £5 to charity for every completed survey

The work of women in the NHS is to be promoted later this month when HSJ, in association with NHS Employers, launches the Women Leaders network at the Trades Union Congress. 

The urgent and emergency care vanguards are the 'battering ram of change' and should quickly test new ideas to be replicated nationally, the director of NHS England's new care models programme has said.

The new regulator NHS Improvement will develop a national succession programme for the top 200 provider and commissioner leadership posts in the NHS, including establishing a talent pool.
'The NHS needs a relentless focus on improving quality and productivity, with innovation and prevention connecting and driving them'
NHS chief executive David Nicholson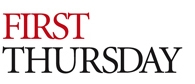 HSJ and the DH hosted a free webchat, led by innovation guru Charles Leadbeater.
Read the transcript to find out about tools for spreading change quickly at low cost.