Dr Jim Moore, GPSI and President of the Primary Care Cardiovascular Society, discusses the evolving role of primary care in CVD care and ways in which both physical and online consultations can be optimised.

This is paid-for content from our commercial partners. Find out more
This article is commissioned and fully funded by Bayer PLC. All opinions expressed are the author's own. Bayer medical team reviewed the article for technical accuracy. Prescribing Information and Adverse Event Reporting information can be found here.
Date of preparation: January 2021
RP-UN-CAR-GB-0026
Sponsored by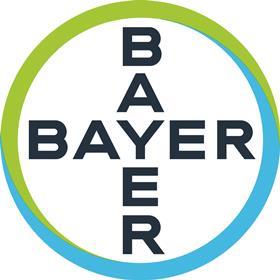 Primary care has undergone immense changes since the start of the COVID-19 pandemic. As the NHS focused on preventing the spread of the virus and treating the rapidly rising numbers of hospitalised COVID patients, the provision of care for patients with chronic conditions, such as cardiovascular disease (CVD), became a major challenge.
Early in the pandemic, there was an almost three-fold reduction in primary care appointments: this has had a significant impact on CVD management and prevention. With fewer face-to-face consultations, primary care healthcare professionals had to adapt the ways in which they screen for, and diagnose, new patients as well as monitor existing CVD patients.
Optimising patient contact
While online consultations have increased and will likely remain an important part of primary care, they are not always helpful in identifying patients who are at risk of developing CVD. Therefore, every physical meeting with these at-risk patients' needs to be viewed as an opportunity for assessment and intervention.
For example, phlebotomy services could incorporate simple CVD assessments, like pulse checks for atrial fibrillation, hypertension monitoring and weight checks. Similar approaches could be taken during long term conditions clinics or reviews where such monitoring is not already happening. Such 'opportunistic assessments' are vital for identifying patients that require further review by an appropriate healthcare professional.
Embracing digital health
Whereas challenges exist with online consultations, the expansion of digital technologies in primary care does represent a unique opportunity to improve CVD management long term. For example, patients can learn to record their blood pressure at home using validated blood pressure monitors and share results with primary care teams.
Home monitoring may reduce the need for routine healthcare appointments and prompt patients to become more involved with managing their condition. In addition, there are numerous digital health tools and apps that can support patient self-monitoring and lifestyle changes.
It is essential that primary healthcare professionals direct patients towards appropriate and trusted digital health tools and that patients are educated on how to use them correctly, so ongoing training is important. Telemedicine, with its convenience, has the potential to increase the frequency of patient follow-up.
It can also be used to adjust medications, assess diet and physical activity and review patient-reported risk factors such as smoking and alcohol consumption.
No patient left behind
However, as our use of digital health increases, it is important that we take all patients with us on the digital journey. While online access might be close to 100 per cent among younger 'digital natives',only 80 per cent of people aged 55-64 use a smart phone and fewer than half of people aged over 75 use the internet. In addition, socioeconomic factors can hamper patient engagement with web-based health information[iv]. In our sprint towards embracing new health technology, we must be careful not to expand existing health inequalities for patients with low digital literacy and those unable to engage with digital medicine.
Dr Jim Moore will discuss this subject in more detail at the HSJ Cardioforum on 4th February 2021. To hear more from him and other speakers, please click here to register
References:
[i] Royal College of General Practitioners. General practice in the post-Covid world: challenges and opportunities for general practice. (Last accessed, December 2020)
[ii] ONS. Internet use 2019. (Last accessed, December 2020)
[iii] Staista.com Do you personally use a smartphone? - by age. (Last accessed, December 2020)
[iv] Yoon H, Jang Y, Vaughan PW, Garcia M. Older adults' Internet use for health information: Digital divide by race/ethnicity and socioeconomic status. Journal of Applied Gerontology. 2020 Jan;39(1):105-10.

Dr Jim Moore, GPSI and President of the Primary Care Cardiovascular Society