The rapidly ageing population is such that age related conditions are now a significant and increasing burden on healthcare services.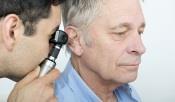 This article was part of the Audiology Today channel, in association with Specsavers Hearing Centres. The channel is no longer being updated.
A new channel on hsj.co.uk − supported by Specsavers Hearing Centres − seeks to explore how changes in commissioning can help meet this growing demand.
Audiology Today will explore how local commissioning for audiology services might lead to a better experience for those with age related hearing problems.
It will review the any qualified provider system and discuss how it can support greater community based management of people with age related hearing loss.
The regularly updated channel will include a mix of thought leadership and opinion pieces written by those with expertise in the field.