East of England commissioning chief takes Basildon job
Andrew Pike will replace Clare Culpin as trust's managing director in July
Role involves heading up trust bidding to merge with two neighbouring acute trusts
A senior NHS England regional director is to lead Basildon and Thurrock University Hospitals Foundation Trust, HSJ has learned.
NHSE's director of commissioning operations for the East of England, Andrew Pike, will replace Clare Culpin as managing director. Ms Culpin will leave in June after 15 months in the role.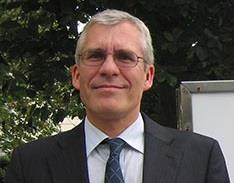 Mr Pike will join Basildon in July, following five years with the national body. Adrian Marr, NHSE Midlands and East (East) director of finance, will succeed Mr Pike as interim director of commissioning operations following his departure.
Mr Pike has held several senior posts in the East of England and Essex, including overseeing the success regime for mid and south Essex.
His departure comes as the national commissioner restructures its regional teams. It announced in March it was working on creating seven "single integrated regional teams" with NHS Improvement and will decide by September which national roles and functions will be combined.
The trust said Ms Culpin was leaving to "pursue personal interests and professional opportunities". It praised her "clear and decisive leadership". Ms Culpin joined the trust in March 2017 from Kettering General Hospital Foundation Trust where she had been interim chief executive.
The Basildon managing director role was created after chief executive Clare Panniker was made chief executive of Southend University Hospital FT and Mid Essex Hospital Services Trust in addition to her Basildon role last year.
The three trusts were first developing a "group model" to build closer working, under which a new joint board for the trusts was created, and is led by Ms Panniker. The joint leadership decided in January it wanted to pursue a formal merger.
The MDs of each trust report to Ms Panniker. They are not on the joint board but they are part of a "joint executive group" that sits below the board.
Ms Panniker said: "We look forward to welcoming Andrew Pike as managing director at Basildon and Thurrock University Hospitals.
"We are sorry to see Clare go and thank her for her clear and decisive leadership over the past 15 months. During this time, she has overseen many improvements in service quality and performance, against a backdrop of increased demand. Clare is leaving us to pursue personal interests and professional opportunities and we wish her well.
"Andrew has a long and varied career in the NHS in Essex, in hospitals, primary care and commissioning. The managing director role will see him return to a provider organisation, and we are confident his wealth and breadth of experience will prove invaluable in the development of patient services."
An NHSE spokeswoman said "We would like to offer sincere thanks to Andrew for the fantastic job he has done over the last five years helping to stabilise and improve the NHS in Essex and latterly in the East of England.
"His move to Basildon Hospital allows him, once again, to get closer to the front line of patient care which has always been his passion. Andrew leaves NHS England at the end of June and Adrian Marr, the current NHS England Midlands and East (East) director of finance, will take up the role of interim director of commissioning operations."
Source
Information obtained by HSJ