Savings strategies can have hidden costs, without due attention given to the potential risks and conditions needed to ensure they can work. Andy McKeon and Nigel Edwards begin a two part series on rethinking clinical services.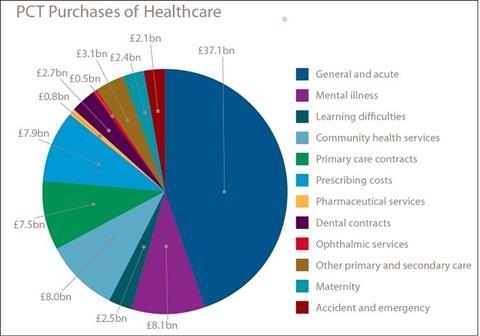 A perplexing feature of the NHS is its tendency to adopt good ideas in ways that undermine their effectiveness.
It is not that the ideas are necessarily wrong, just that not enough attention is given to the evidence and risks and the conditions needed to make them work. There is inadequate attention to Bad Science author Ben Goldacre's motto: "I think you'll find it's more complicated than that".
This article looks at some of the pitfalls to avoid when rethinking clinical services to improve efficiency and effectiveness. In next week's article we do the same for organisational level issues.
A lot has been made of the potential of moving care closer to home. This may be better for patients and quality should not be an issue if staff are trained and supported.
But if you are trying to save £20bn the central question is whether the move reduces costs and, crucially, releases cash.
Moving a service from one location to another won't produce savings unless it shifts costs out of the system, or the model reduces overall activity.
Caroline Glendinning's recent research at York into social care reablement makes the point. Reablement improved the lives of those receiving it. But there was no overall fall in costs across health and social care over the 12 month period studied. Worth doing, but, on that research, unlikely to save money.
Similarly, introducing a cheaper GP specialist service for outpatient care won't cut a commissioner's costs if it turns out to be an extra service and hospital outpatient attendances continue to rise. Supply can create its own demand - like walk-in urgent care centres - so increasing overall costs.
Cash on demand
Demand management schemes also often don't quite deliver. Part of the reason can be poor analysis of the problem and introducing solutions based on relatively little evidence.
A King's Fund review of the evidence on referral management showed several models could increase cost. There was also a widespread belief they worked. But many primary care trusts with active referral management were no more likely to have decreased outpatient demand than those without it. They were also likely to have created an extra bureaucratic tier, and delays.
Better management of long term conditions may produce savings but there are hazards of oversimplification. It has been fashionable to talk about commissioning pathways. But the most expensive patients have more than one condition. A high proportion of older people have two or more conditions and do not fit on a single pathway.
Dr Barbara Starfield and colleagues argue that "even in a non-elderly population, single-disease management does not appear promising as a strategy"and refer to "new paradigms of care that acknowledge… patterns of comorbidities as well as the need for close coordination between generalists and specialists require support".
Carving out individual pathways or parts of pathways risks increasing overheads and adding costs through greater complexity at the boundaries between services. Parts of the system may be cheaper, but the whole could be more expensive.
A potential saving often highlighted is stopping procedures of low clinical value. The number of procedures that can just be stopped because they unequivocally have no value is very small. There may be more potential in addressing the threshold for intervention, choice of procedure and other aspects of preference sensitive care. The marker is often high rates of variation - the recent NHS Atlas is an important contribution to understanding of this.
There are reasons to be hopeful. Properly planned and carefully implemented, many of these interventions can produce savings. However, there are some lessons to be learned.
Go for big scale - small schemes will not allow providers to release costs and are likely to be expensive. Take patients out of hospital in units of wards, or better still buildings, and close the fixed capacity afterwards;
Multiple interventions are required - whole system redesign is even better;
Watch for effects elsewhere in the system; the academic literature tends to ignore these in calculating savings;
Clinically led and using the research evidence;
If there is no evidence to go on, evaluate the intervention;
It might be better to focus on the patient rather than the condition;
Avoid adding complexity and extra layers;
Consider whether it might be better to use more skilled and experienced staff in some settings.
Broader thinking is also needed. All the examples we have used are from the acute sector. But the acute sector is not large enough to meet all the service's savings requirements, even if it can significantly improve its productivity. Non-elective care, often the focus of quality, innovation, productivity and prevention plans, is clearly not large enough.
The pie chart (top of page) shows the amount PCTs spent on different services in 2009-10. If the acute sector were to meet all the £20bn and release cash for investment elsewhere, it would have to halve in size.

Find out more
Home Care Reablement Services: investigating the longer term impacts, York University 2010
Referral Management: lessons for success, King's Fund 2010
Comorbidity: implications for the importance of primary care in 'case' management, Annals of Family Medicine 2005