Introducing the Future of NHS Leadership inquiry team
Sir Robert Naylor, chief executive of University College London Hospitals Foundation Trust (inquiry chair)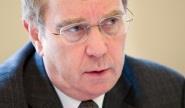 Sir Robert Naylor has been an NHS chief executive for 26 years and at University College London Hospitals Foundation Trust since November 2000. UCLH is a flagship NHS trust, comprising seven internationally known hospitals in central London. It has been designated the top performing hospital in the UK twice in the past three years. The trust is part of UCLPartners, one of the world's leading academic medical centres.
Sir Robert has been an adviser to various strategy groups associated with healthcare reform. He has a particular interest in leadership development and is a fellow of the National Leadership Council. He was knighted in 2008 in recognition of services to UK healthcare.
Stephen Dorrell, MP for Charnwood and chair of the Commons health committee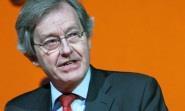 Stephen Dorrell has been MP for Charnwood since 1997 and chair of the Commons health committee since June 2010. He served as secretary of state for health from July 1995 to March 1997 and from 2006-07 was co-chair of the public service improvement group, established by David Cameron to review policy in education, health, social care and housing.
Stephen says: "'Fewer bureaucrats and more nurses' is a simple slogan, but life cannot always be reduced to a slogan. All organisations need leadership, otherwise they ossify and become complacent. I hope this inquiry will focus on the need for leadership at all levels within the NHS and show how effective leaders improve care for patients by ensuring that their organisations are constantly changing."
Sam Everington, practising GP and chair of Tower Hamlets CCG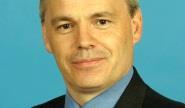 Sam Everington has been a GP in Tower Hamlets since 1989 and is chair of Tower Hamlets CCG. He is part of the Bromley by Bow Centre, which has more than 100 projects under its roof supporting the wider determinants of health. Sam is a qualified barrister and a member of BMA Council. In 1999 he received an OBE for services to inner city primary care and, in 2006, the International Award of Excellence in Health Care. He is a director of Community Health Partnerships.
Sam says: "The NHS will be going through even tougher financial challenges in the next two years. In crisis lies opportunities to innovate and deliver services in a new way. This will only be possible if we encourage, develop and support leadership throughout the NHS. This in turn will only be possible if we deal with bureaucratic blocks that get in the way of innovation and result in success too often being 'despite the system'. I hope this inquiry will come up will practical and realistic ideas to create the sustainable leadership that is needed in these difficult times."
Richard Lewis, partner and health leader, EY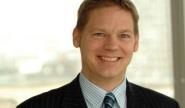 Richard Lewis leads EY's health advisory business. He works across the NHS supporting major service change, reconfiguration and mergers. He has a particular interest in integrated care, supporting Lord Darzi in his Next Stage Review and also co-leading the national evaluation of integrated care pilots. He is a senior associate of the Nuffield Trust. Prior to joining EY, Richard was a senior fellow at the King's Fund and led the health team in the Prime Minister's Delivery Unit. His early career was in NHS management, latterly as an executive director of a large health authority in London.
Richard says: "With rising costs, changing demographics and recent stories of quality failures, the NHS is facing its toughest challenges yet. Reconsidering needs, rethinking delivery models and empowering patients are all key to NHS reform. NHS managers have a vital role in creating sustainable health and care systems and building trust and confidence among NHS staff, patients and public, and wider stakeholders. Empowering leadership will become fundamental in navigating the pathway to better patient care. Revisiting the Griffiths report and setting out the opportunity for and expectations of NHS management couldn't be timelier."
Dame Gill Morgan, chair, Foundation Trust Network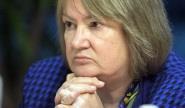 Dame Gill joined the Foundation Trust Network as chair at the beginning of 2014. Her long and distinguished career in healthcare began when she was a doctor working in hospitals and general practice before moving into management. Her previous roles include permanent secretary of the Welsh Assembly government between May 2008 and August 2012, prior to which she was chief executive of the NHS Confederation for six years. Dame Gill is a Fellow of the Royal College of Physicians and the Faculty of Public Health and is a member of the Royal College of GPs. While working in healthcare, she served on a large number of national committees and working groups and was a member of the NHS Stakeholder Forum. She was made a Dame Commander of the Order of the British Empire in June 2004. She is also currently chair of the Alzheimer's Society.
Dame Gill says: "Excellent leadership and management are both critical to organisational performance. People in senior roles need and deserve support as well as the tools to deliver continuous improvement, in an environment that can be hostile. We must be sure that the next generation feel that more senior roles are worth doing; that they are worth the hassle and pressures. This is particularly true if we are to attract more clinicians into senior leadership roles. The stakes have never been higher, the need has never been greater – this is therefore the right time to really focus on the future of NHS leadership. If we can unleash the potential of our NHS leaders and managers then ultimately we can deliver an NHS that better supports its patients, putting them at the heart of everything we do. I really do believe that better leadership and management equals better health."
Emma Stanton, chief executive, Beacon UK and psychiatrist, South London and Maudsley NHS Trust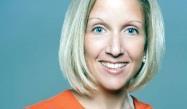 Emma Stanton combines her role as chief executive of Beacon UK with practising psychiatry at South London and Maudsley Foundation Trust. Recently named as one of HSJ's most inspirational women in health and also one of HSJ's Top Innovators, Emma is a former adviser to England's chief medical officer and co-founded Diagnosis, a clinical leadership social enterprise. From 2010-11, Emma was a Commonwealth Fund Harkness fellow and is now a senior associate at the Institute for Strategy and Competitiveness at Harvard Business School. Emma's publications include Clinical Leadership: Bridging the Divide and MBA for Medics.
Emma says: "Like many others, I am passionate about boosting the contribution that clinicians themselves can make to improving how the actual system of healthcare works – as well as delivering care to the person sitting in front of them. I see leadership at the core of what it means to be a doctor but current medical training in the NHS does not reflect that. I decided to join this inquiry to ensure that we think about investing in leadership and management training for clinicians from an early stage in their professional development, rather than exposing them to it several decades too late.
"Instead of causing eyes to roll at the prospect of yet another review, I am keen that we contribute something fresh to the rather tired and cyclical debate about leadership in the NHS. Let's face it, there is a compelling case for why the NHS needs great leaders and this review will set about defining a route to achieve it. My being part of the discussion also means that the outcome of this inquiry won't just be what a group of grey-haired people in grey suits think!"
Laura Serrant, professor of community and public health nursing at Wolverhampton University
Professor Serrant has over 30 years' experience of healthcare research, practice, policy development and management.
She was one of the first nurse graduates, qualifying in 1986 and practising as a nurse before moving into academia.
She joined the University of Wolverhampton in 2011, where she is director of research and enterprise in the Faculty of Education, Health and Wellbeing. Her research interests include inequalities, diversity and workforce development. Professor Serrant is currently seconded to NHS England part time, researching the impact of the Compassion in Practice ("6Cs") programme.
In 2014, HSJ named Professor Serrant one of its inspirational women, top clinical leaders, and a BME pioneer.
Introducing HSJ's Griffiths report for the next generation
1

2

3

Currently reading

Future of NHS Leadership – the panel

4

5