David Smith looks back at the first six months for clinical commissioning groups and towards what the next six months will hold in store, with winter pressures on the way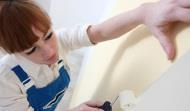 April seems a long time ago. Remember the halcyon days of the clinical commissioning group authorisation process? The transition from primary care trusts to CCG was not all complete by 1st April. As the National Audit Office found, there were a series of failures in managing the transition; NHS England was still adjusting CCG budgets after that date, causing problems for most CCGs in producing detailed, credible plans − an important criterion in the authorisation process.
On the positive side, those commentators that forecast that the NHS would collapse as soon as the CCGs took over must be eating their words now. The NHS has survived the greatest reorganisation in its history, but what have the first six months been like for CCGs? And what do the next six months have in store?
CCGs up and down the country are redesigning and improving services for patients. Whether redesigning a specific pathway, getting on top of major strategic change or managing to cope with the financial challenges, CCGs are demonstrating their worth. What they have delivered in six months is quite extraordinary. Let's remember that the PCT model lasted for more than a decade.
Good progress
In Kingston, we carried out a review of our first six months of operation. At the start of the year we set ourselves 15 high level objectives covering the six authorisation domains. On half of these we have made good progress.
'Expecting CCGs to deliver in six months what predecessor organisations could not achieve in a decade is unrealistic'
These areas are in delivering our financial, service plans and statutory duties; clinicians leading service change; maintaining strong clinical and corporate governance; our role as lead commissioner for a number of NHS providers; integrating care with the local council; and development of the governing body.
In other areas we have made some progress but we need to do more. In particular, in domain 2: "meaningful engagement of patients, carers and their communities". We have established a regular patient's forum that is working well, we have a growing list of initiatives involving patients in service design and we are in the process of implementing a new national system − Care Connect − across our whole system. But this is an area that needs constant focus and attention from the governing body.
GP involvement
As a membership organisation, the involvement of grass roots GPs is vital to our future success. Our involvement of GPs on the CCG governing body is working well. However, the role of our council of members is an area for further development.
Expecting CCGs to deliver in six months what predecessor organisations could not achieve in a decade is unrealistic, but as CCGs we have to drive major service change. Groups must set clear expectations of providers in their commissioning intentions. In south west London we have developed a clinical case through the Better Services Better Value programme happening in partnership with providers.
This has involved substantial time commitment from many clinicians and managers organisations and we will continue to need substantial leadership as we move into public consultation and then implementation.
Test of mettle
No one underestimates the challenge of convincing our communities and politicians about the need for services to change in all our best interests. This will be the test of CCGs' real mettle.
'A real test of the new system is going to be how the NHS manages through this winter period'
The final area I would mention is the development of our staff. We are very clear in Kingston that we run a clinically led organisation. We are not a PCT in disguise. But GPs cannot deliver change on their own and therefore the managers we employ directly ourselves and those employed by the commissioning support unit are also vital to our success.
We are not alone in having an excellent group of staff but we need to find development opportunities for our staff and ensure they have time for their personal development.
Undoubtedly the next six months are going to be very challenging for CCGs, as the financial pressures of this year really start to bite. The stories of CCGs struggling to achieve quality, innovation, productivity and prevention plans and forecasting underachievement of their financial plans are emerging. On one level this is not that much different from the past, with the major exception being in specialised commissioning.
Many CCGs are expressing concern that there will be a further reduction in their budgets as NHS England seeks to balance its specialist commissioning budgets. This will be an interesting conversation.
Winter pressures
A real test of the new system is going to be how the NHS manages through this winter period. It is worrying that in many parts of the country emergency demand has not dipped during the warmer months. We may all have our emergency plans in place but these are going to be severely tested in the coming months.
As we go through this period, it is critical that neither the CCG nor the wider system drift into trying to turn the new groups into PCTs. Maintaining clinical leadership through this period will be vital; we have to resist the temptation to resort to managerial solutions. We all must hold our nerve as politicians and the media inevitably seek to blame CCGs for all the pressures on the NHS.
David Smith is director of health and adult services at Kingston Council and accountable officer at Kingston CCG