Dozens of commissioners and providers have been "absolutely miles apart" in their contract negotiations, the chief executive of NHS Improvement said today.
Local contracts for the next two years that were not signed by the start of this week have entered a mediation process ahead of the national deadline on 23 December. Jim Mackey said local organisations need to "cut through" the traditional "arm wrestling".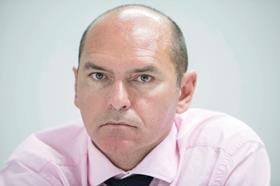 The current contracting round is especially challenging due to the tight timescale set by national bodies, as well as the need for agreements to cover the next two financial years, rather than one.
The tough financial targets issued to clinical commissioning groups and providers have added to the difficulty of the negotiations.
In a speech this morning at the Healthcare Financial Management Association conference, Mr Mackey said: "Last week commissioners and providers were absolutely miles apart [and] I had dozens and dozens of emails.
"We need to cut through that as best we can in this planning process [because] apart from anything else, we're wasting time and we're wasting resources."
He called for organisations to "be reasonable" and not to "just focus on shifting risk to other parts of the system".
He also said that some providers and commissioners were close to reaching a deal.
The tough financial targets for trusts and CCGs have had a significant impact on negotiations, because without genuine efficiency or reductions in demand, providers may feel they have no option but to plan for increased income from their CCGs in order to meet their targets.
Meanwhile, CCG financial targets require efficiency savings of 3 per cent on average, so commissioners are unlikely to be willing to agree to a deal that offers significant additional income.
Contracts that are not signed by 23 December will enter an arbitration process.
Regulators have said two-thirds of providers have agreed their "control total" financial target for next year, though in many cases trusts may have included caveats in their acceptance of the figure.