A GP on a clinical commissioning group governing body did not declare outside financial interests, was accused of "lobbying" a manager inappropriately about a contract and was "widely perceived to regularly 'cross the line' between commissioner and provider", investigators have found.
The Verita review into whistleblowing allegations at Barnet CCG also looked at whether GP Jonathan Lubin should have declared an interest in an IT firm operated by his practice manager – a firm the CCG was considering buying services from.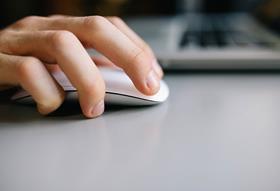 The concerns were raised in May 2015 by a whistleblower who was later dismissed and investigators were brought in last June. Their report, obtained by HSJ this month, is dated September 2015.
He also alleged that GPs could be paid twice for the same work at care homes – once by the NHS and again by a "retainer" paid to them privately by a care home.
Dr Lubin is referred to in the report as Dr A but confirmed his identity to HSJ.
Verita interviewed Dr Lubin, who said although his "retainer" payments from care homes were not declared, he had always been open about them.
The report said Dr Lubin had been asked by the CCG chair to look at the NHS-funded "local incentive scheme" to pay for more GP time in care homes.
The investigators asked Dr Lubin if he thought it was "appropriate" for him to be involved in discussions about whether GPs would commit to delivering [the local incentive scheme] for the budget proposed.
Their report quotes him as having replied: "I can only give advice, and in the end my advice can be taken or not. Whether I say 'I don't think GPs will do this for the money', in the end I'm not the person making the decision as to whether it finally gets offered, the price it gets offered at.
"I'm a GP as well, I've been elected by my colleagues to represent them and to do this job, so if I don't say what I think is likely to happen in terms of uptake, it would be wrong if we just went blindly down an alleyway hoping for the best."
The report added: "We asked whether he might have tried to influence the content [of local incentive schemes]. He told us: 'that was inevitably going to involve a crossing over of those lines because I've been specifically asked to do that'."
CCG chair Debbie Frost told investigators she had only asked Dr Lubin to consider the LIS key performance indicators from a clinical perspective, the report said.
Dr Lubin was asked about the whistleblower's concern that the GP had approached him outside meetings to discuss parts of the specification that were, in his view, inappropriate.
The report said Dr Lubin replied: "Of course I would have lobbied him, I would have lobbied him on views because that was my role. I had been asked to try and make sure the [LIS] worked."
It also quotes him as having said, with regard to the care home LIS: "You get what you pay for, and people will consider how to manage that. When you have different offers in front of you, you will naturally gravitate to the one which allows you to do what you need to do and achieve an economic gain.
"It's the same in health as anywhere else, I'm afraid.
"When we have these issues it's very difficult sometimes to separate it all out. I have to say I'm not brilliant at expressing myself in a way that the managers might like, but I've never acted for personal gain. I'm just acting in a way to try to tell them how things are likely to pan out from the way I can see it, knowing my colleagues in the way I do."
The investigators concluded that Dr Lubin was thought by colleagues to regularly "cross the line" between commissioner and provider, but added: "Given the lack of definitive guidance or statute on what constitutes the bounds of propriety in commissioning decisions, it is inevitable that individuals will occasionally interpret some situations and conversations differently".
Another section of the report said: "Interviewees described Dr [Lubin] as being passionate about patient care. However, nearly all interviewees agreed that at times, this resulted in him 'crossing the line' from commissioner to provider during meetings. Interviewees recalled that he was regularly told to remember 'what hat' he was wearing or that a particular line of conversation needed to end. However, his input was generally described positively."
Dr Lubin has now declared interests in the care homes he receives retainers from.
The investigators concluded that he should have declared another interest, in the form of his practice manager's consultancy work with IT firm QMADS, a potential client of Barnet CCG.
The report said when investigators asked Dr Lubin about this he said: "I have no idea what my practice manager does outside my hours. It's not my business. I have no knowledge of this whatsoever."
The investigators added: "[Any] procurement decision should have then have been made at the procurement committee.
"Dr Lubin is not a member of this committee. Even if he did have a financial interest, he would not have been involved in procurement decision making. Also, we found no suggestion that he was involved in promoting the use of QMADS or in developing specifications regarding the use of unspent funds for the network."
Exclusive: CCG whistleblower sacked days after raising conflicts of interest
1

2

3

Currently reading

GP 'regularly crossed the line' between commissioner and provider

4

5

6