Payment by results likely to be needed to reduce growing waiting list, Jim Mackey says
Trend has been to move to block contacts in recent years
New arrangements cannot "just shove risk back and forwards"
Jim Mackey believes the NHS will need to use the payment by results tariff to tackle rising waiting times for elective care.
As part of the drive for greater collaboration between NHS organisations, there has been a significant increase in health economies abandoning the activity based tariff, and moving to block contract arrangements.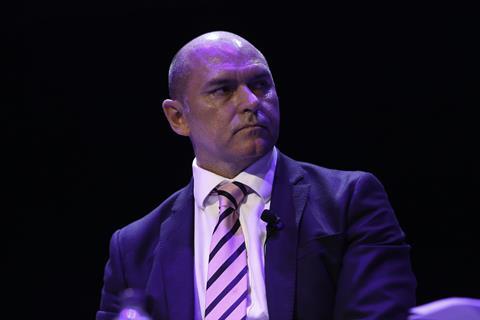 But the NHS Improvement chief executive has warned that PbR is likely to be needed to reduce the growing waiting list for planned treatment.
He said: "We know PbR works to reduce elective waiting times, and waiting times are rising. In my gut, I'm thinking at some point we're going to have to turn PbR on again properly to incentivise a reduction in the waiting list. So, we either find a new mechanism that does that, or we use a combination of the old mechanisms and new ones."
Under PbR, a provider is paid for the number of treatments or operations it performs. Although it helped dramatically reduce waiting times in the previous decade, it has been increasingly criticised for creating perverse incentives and encouraging competition instead of collaboration.
A block or risk share contract means the contract value is fixed, or partially fixed, usually over the course of a year.
NHS England has recently said it is open to trusts moving away from the tariff, while research by HSJ revealed a significant shift to block contracts in 2017-18.
Speaking at the Chartered Institute for Public Finance and Accountancy conference in Manchester today, Mr Mackey said NHSI is open to propositions for new risk share arrangements or accountable care models.
But he added: "What I would say is, almost always, they're actually just block contracts that shift risk to providers, and that's fundamentally wrong.
"So, if we're going to do that and we're going to have a block contract let's disable the contracting mechanisms. We've got systems that have effectively been running on block contracts with some kind of capitation based thing for a couple of years, and we've still got people producing contractual challenges and spending public money on doing it. We need to stop that.
"I'd really go for the accountable care organisation thing, frankly, and find the mechanisms that put the money on the table in one pot, and work out what you want to incentivise locally, and use the mechanisms to do that…
"I think we need propositions from people that look like they actually deal with the issues and don't just shove risk back and forwards across the table."
He added: "All these contracts cost money. If you went to buy a car and they gave you a 400 page contract, you'd buy the car from somewhere else. And we spend months, we're still doing it now, still finalising contracts from the year-end. So, let's make them two sides of A4, bound by trust, with a clear analysis of where the risk sits and get on with it."
Niall Dickson, chief executive of the NHS Confederation, speaking at the same event, said: "People are very nervous at a local level… If we're going to find workarounds going forward, the more clarity we have from the centre about what is permissive and what is not, I think that'll encourage the kind of world we all want to reach, which is much less concentration on contractual issues and much more on what are the outcomes we want for our local population."
NHS leaders 'boxed in' by Treasury rules, warns Mackey
1

2

Currently reading

Mackey: NHS needs to 'turn on PbR' to bring down waiting list