NHS England on track to cut eight national clinical director posts
Sixteen directors will be retained in a new structure from April
Remaining directors split into "major programme", "service improvement" and "population group"
NHS England is on course to cut eight national clinical directors, including for renal disease, spinal disorders and trauma.
The national commissioner has also outlined the new structure the remaining 16 clinical directors will fit in to from April.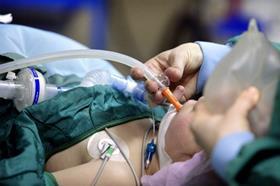 HSJ reported the planned shake-up of NCDs in November. With the majority of the current NCD contracts due to expire at the end of March, NHS England has now published job adverts for 14 roles it has decided to retain.
An NHS England spokeswoman told HSJ it intends to keep two further roles for maternity and women's health and learning disabilities. These do not form part of the current recruitment process because the post holders were recruited at different times.
The job adverts suggest eight existing NCD posts are not set to be retained. These are:
gastrointestinal and liver disease;
pathology;
rehabilitation and recovery in the community;
renal disease;
spinal disorders;
trauma;
rural and remote care; and
neurology.
NHS England has said it is reshaping its NCDs to create a "more coherent structure" for receiving clinical advice. However, last month NHS England chief executive Simon Stevens admitted the decision was also being driven by the need to cut costs.
Patient organisations have expressed concerns about NHS England's plans.
Fiona Loud, policy director of the British Kidney Patient Association, said the NCD for renal disease had provided "vital clinical leadership" and "essential strategic operational and expertise" across a "very complex area of medicine" over the last 10 years.
"It's a conduit for improvement… a vital link for patients and patient organisations [and] an essential resource for clinical commissioning groups to consult", Ms Loud said.
"We actually think it gives a really poor message to kidney patients about the disease: the problem is not fixed, the problem hasn't gone away."
Ms Loud said the association had written to NHS England asking what would happen to ongoing programmes sponsored by the NCD. She said scrapping the director would save little but the risk to kidney care would be "enormous".
The Neurological Alliance said the decision to cut its NCD showed neurological conditions were being "treated as lowest priority".
As well as revealing which NCD posts are likely to continue, NHS England has outlined how the new setup will be organised.
Each post will fall into one of three categories:
"Major programme" NCDs will be the lead clinical advisors to NHS England's major programme of work, such as on cancer and diabetes.
"Service improvement" NCDs will take the clinical lead in driving quality improvement in specific clinical areas, helping to develop tools to support health professionals and ensuring CCG and specialised commissioning is "coherent".
"Population group" NCDs will provide advice on care for particular patient groups, including children and older people.
New NCD setup
Major programme NCDs
Learning disabilities
Cancer
Mental health
Diabetes and obesity
Urgent and emergency care
Maternity and women's health
Service improvement NCDs
Cardiac services
Stroke
Respiratory
End of life care
Diagnostics, including imaging and endoscopy
Musculoskeletal
Dementia
Emergency preparedness and critical care
Population group NCDs
Children, young people and transition to adulthood
Older people and integrated person centred care