NHS England commissions audit into how CCGs co-commissisoning primary care manage conflicts of interest
Updated statutory guidance on conflicts of interest to be published in April, MPs told
NHS England will publish an independent audit into how potential conflicts of interest among clinical commissioning groups co-commissioning primary care are managed.
The national body's director for commissioning, Ros Roughton, told MPs this week the probe was being carried out to help NHS England determine if it was properly carrying out its oversight role.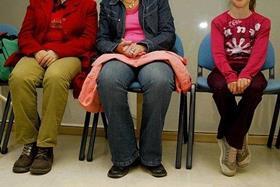 It is understood that the audit, undertaken by consultancy firm Deloitte, is expected to be released around February next year.
The study was commissioned last December following the publication of statutory guidance and concerns over how CCGs should manage conflicts of interest.
Since April CCGs have been able to take on part or full responsibility for commissioning primary care services.
Sixty-three CCGs have delegated commissioning responsibility, taking full control of their primary care budgets. A further 87 CCGs have joint commissioning responsibilities, where they commission GP services with NHS England's involvement.
Ms Roughton told the Commons health committee: "We recognise that there were heightened issues with the delegation [around the time the Health and Social Care Act 2012 was passed].
"As a result we published statutory guidance for the first time in December [2014]. We have invested in training for the lay members that sit on CCGs.
"We're commissioning an independent audit so that we get some insight into how it is working in practice, so that we can be confident that we are discharging our bit of responsibility adequately."
NHS England medical director Sir Bruce Keogh added that it would be issuing updated statutory guidance on conflicts of interest in commissioning services in April.
In September the National Audit Office said NSH England had collected little data on how effectively CCGs were managing conflicts of interest.