Phil McCarvill, head of policy and public affairs for Marie Curie Cancer Care, reflects on a new report from the Nuffield Trust, which estimates the costs of care services in the community
This article was part of the End of Life Care channel, in association with Marie Curie Cancer Care. The channel is no longer being updated.
Most people, given the choice, would prefer to die in the familiar surroundings of their own homes, rather than in hospital.
A new report from the Nuffield Trust indicates that commissioners can help people achieve this, while also realising significant potential cost savings.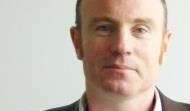 'Given the choice, most people would prefer to die at home, rather than in hospital'
We already knew, thanks to a 2012 Nuffield Trust evaluation of the Marie Curie Nursing Service, that people receiving community based nursing care were significantly more likely to die at home, and much less likely to need hospital care in the last few months of their life.
The study - comparing the experiences of almost 30,000 people who had received care from the Marie Curie Nursing Service, with matched controls who had not received care from Marie Curie - showed that hospital costs for people using our nursing service were £1,140 less per person.
The costs of care delivery
Of course, this left the question of whether any potential savings would simply be swallowed up by increased costs for other community based services as more people spend more time at home towards the end of their lives.
This has been answered by the Nuffield Trust's latest report, Exploring the Cost of Care at the End of Life, which for the first time puts together estimated costs for various care services, and calculates how much it actually costs to deliver end of life care in the community.
'Investing in community based end of life care is a win-win scenario'
The research indicates there are potential savings from reduced hospital care for people using Marie Curie Nursing Services. Even when costs in other sectors – social care, primary and community care – were considered, costs for Marie Curie patients were around £500 or less.

According to the report, "any increase in activity that might occur in primary care, community care and in social care activity as a result of reduced hospital bed days is likely to be very modest when considered against the entirety of care activity during the last months of life".
The case for community based care
This demonstrates that investing in community based end of life care is a win-win scenario. Terminally ill people get the high quality care and support they need to enable them to die at home, while commissioners can potentially reduce the overall cost of each person's care.
Commissioners need to provide the best possible care for their population, in the most cost effective way.
'It's another reason why commissioners should move care from hsopitals into the the community'
These findings are yet another important building block in the case for commissioners to strongly consider moving more care from hospitals into the community.
It is what people want, and what the health and social care system needs.
Phil McCarvill, head of policy and public affairs for Marie Curie Cancer Care