"Who can block change" in the NHS, is an important question to find out the flow of power in the organisation, notes Andy Cowper
I wrote last week that one of the three key questions about how organisations work is "who can block change?"
It seems like a topic worth further attention. So, here goes.
An overview of the past week's news in the NHS puts forward some candidates.
(Every week, the news in the NHS has an increasingly Groundhog Day vibe of deteriorating finances; the archaeology of cultural, performance and quality problems; and as last week's column summarised, the absence of a theory of change and feasible plan to develop the workforce and system to deliver the mandate within the Budget.)
Are the money and resource people blocking change?
Mmmmmm. Lord Carter, Sir Robert Naylor and Tim Briggs would all argue that they are potential or actual drivers of change.
In Professor Briggs' case, there seems to be some evidence emerging. However, it is instructive that the government's response to the Naylor review has said that it will take a "more nuanced" approach than the suggested £2 of Treasury cash for every £1 raised through estates sales.
I've never really thought of "more nuanced" as a synonym for "sod off", so you learn something new every week.
Estates never sounds sexy, but as my colleague Lawrence Dunhill noted, the Department of Health and Social Care has been practicing what it twists others' arms to do by underspending on planned depreciation to notionally improve the cash position: "since 2012, the department has spent less than was planned on 'depreciation', with the underspend swelling to more than £500m in 2016-17.
"The underspends, which help boost the reported financial position, have come during a period when the DHSC has struggled to keep within its departmental spending limit."
Treasury Munchkins: elegance and elan
It's nice to reflect that the whole "constrained NHS resources" conundrum will shortly be solved. I suggested in last week's column that nobody has a clue what to actually do. Yet on reflection, my dear old chums the Treasury Munchkins have cracked the current and foreseeable NHS funding dilemma with elegance and elan.
How, then, have the Treasury Munchkins cracked it? Well, it's pretty clear that pretty soon, huge swathes of the NHS will be joining King's College Hospital Foundation Trust in financial special measures. As such, they will start paying the Treasury Munchkins the delightful 6 per cent "troubled trust" interest rates on the loans required for the trusts to remain going concerns.
King's needs a quarter of a billion pounds in 2017-18, to be borrowed from Treasury Munchkins at 6 per cent. As Ben Clover has drily noted, this is playing in to some, um, ambitious plans to develop land.
I think you can see where the Treasury Munchkins are going with this. Ponzi economics will save the NHS by charging the NHS such punitively high interest rates that overspending will become a cash generative core NHS activity.
If loans to the NHS attract a risk free interest rate of 6 per cent, the obvious solution is to put the entire NHS into financial special measures and reinvest the imaginary 6 per cent return on investment to encourage, develop and innovate new overspending at scale and pace.
What could possibly go wrong with letting NHS overspending become too big to fail, as long as the money keeps rolling into the Treasury?
Clearly, the fiscal largesse of the chancellor Spreadsheet Phil Hammond to the NHS should make this kind of opaque financial engineering all but redundant. Because the NHS got extra money in the Budget. Didn't it?
Ahem. As so often, we have to follow erstwhile HSJ news maestro and Nuffield Trust data diva Sally Gainsbury to get a slightly more reality based view of matters. She points out, not for the first time, that "the NHS tariff – the price list that determines how much hospitals and other services are paid for each patient they treat – was cut in cash terms every year from 2011-12 to 2015-16, and has not once seen a real terms increase this decade. This means that this year, NHS trusts will make an average 5 per cent loss on each patient they treat, reflecting the gap between how much they are paid to treat each patient and the actual costs of providing that care".
She is particularly lucid on the insanity of control totals.
The money and resource people are becoming a big block to rational behaviour, and as more people can no longer hide their financial position behind creative accountancy, late supplier payment and unaffordable 6 per cent loans, this problem will become unignorable.
Off their trollies
I'll have to come back to culture, operational performance and quality in a future column, but will conclude with a few quick reflections on these themes. The latest NHS Commissioning Board data shows that this winter has seen the highest number of patients waiting on trollies ever recorded.
We are not back to the worst of the 80s and 90s – yet. Accident and emergency waits are not yet being measured in days. The iridescent Professor John Appleby also offers some helpful context on how this year's winter pressures are affecting other health systems.
But we are starting to lose the hard won gains of the 2000s funding increase. And it is not clear that we have a plan to stop this slide.
And that is depressing the hell out of most frontline staff. Morale is A Thing. Narrative is A Thing. Meaning in your work is A Thing.
And NHS culture is in a bad place when you see a proper grown up like former Homerton medical director John Coakley walking away from a non executive directorship at Wirral because of utter dysfunction in the governance.
When a person like Professor Coakley is walking away, a trust has got itself well and truly up Brown Creek in a paddle deficit situation. What the hell, one wonders, is the still statutory Monitor bit of NHS Improvement doing about this? Let alone the regional outpost of the NHS Commissioning Board?
I'm not going to conclude with some false hope, because I'm not going to lie to you. But I'm going to conclude with the most interesting thing I read last week, which is Nigel Edwards' long read on what integrated care looks set to mean for the commissioner provider split.
The past isn't what it was. The future isn't what it used to be. The present is the only bit about which we can do anything.
But is it possible to keep your head down and your chin up at the same time?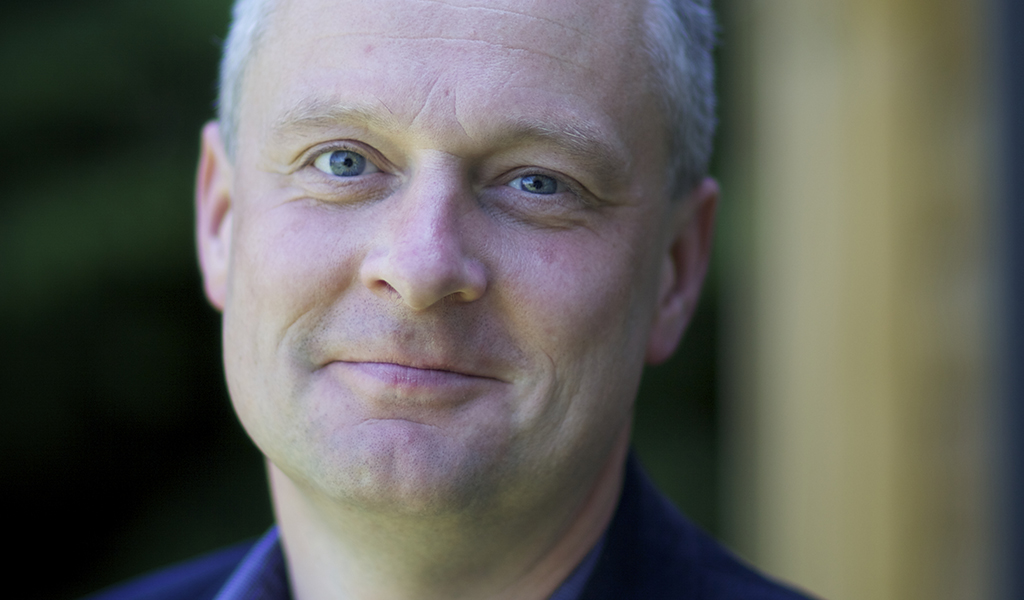 Andy Cowper is contributing editor of HSJ