This article was authored by Dr Joan St John in collaboration with Eli Lilly and Company. Dr St John is a GP with a special interest in Diabetes working in North West London. Eli Lilly and Company paid for the placement of this article.
The World Health Organization defines equity in health as "the absence of unfair, avoidable or remediable differences among groups of people, whether those groups are defined socially, economically, demographically, or geographically or by other dimensions of inequity"1. Inequity is a sad reality of the experiences of many people living with diabetes in the UK today.
Sponsored by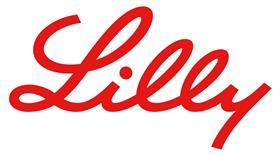 People from Black African, Black Caribbean, and South Asian backgrounds are over-represented in the population living with diabetes, tend to develop Type 2 diabetes at a younger age and are at greater risk of associated complications than those from white ethnic groups2,3. For years, policy makers have discussed the need to tackle health inequities for these and other communities, however inequities have become even more conspicuous as a result of the Covid-19 pandemic. Looking forwards, it is time for us to address this head on, ensuring that words translate into actions and that unnecessary discrepancies in care and outcomes are not endlessly replicated.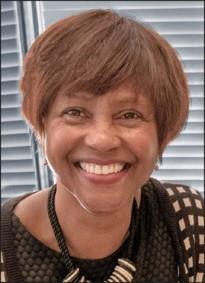 Joan St John
While ethnicity is seen as a risk factor for developing diabetes, there are also a number of barriers to people from minority ethnic groups receiving equitable diabetes care and outcomes. Diabetes is intimately linked with diet and lifestyle. How can we expect people to follow nutritional advice if it doesn't include food that is culturally relevant to them? The relationship between a person living with diabetes and their healthcare team is crucial, and can be significantly strengthened by acknowledging and addressing culturally important aspects of their care.
To try and tackle some of these barriers, I worked with Lilly UK to convene a steering group of healthcare professionals, charitable organisation representatives, and people living with diabetes. The steering group shared their expertise and perspectives on why these inequities exist, and crucially, how we can activate change. Collectively, we developed a "Charter for Change", a report that sets out recommendations with the potential to change diabetes management for people from Black African, Black Caribbean, South Asian populations and other minority ethnic groups. By raising awareness of these recommendations, we are working to bring about long-overdue, meaningful change.
The recommendations cover several broad areas including the need for: training on cultural competence to become integral in the development of healthcare professionals; more disaggregated ethnicity data to ensure the NHS has a fuller picture of the inequalities that exist in diabetes care; greater diversity amongst NHS decision-makers, to better reflect the populations they serve; and greater funding and resources to be allocated through ICSs to address the needs of historically under-served groups. Adoption of these recommendations will not only address inequities for minority ethnic communities but will also by extension help to improve care and outcomes for all people living with diabetes in the UK.
Read the Charter for Change here to learn about how, together, we can activate change for minority ethnic groups and historically under-served communities.
March 2022. PP-LD-GB-1534.
1. WHO (2021) Health Equity. Available at: https://www.who.int/health-topics/health-equity. Accessed March 2022.
2. Diabetes UK. Diabetes Statistics. Available at: https://www.diabetes.org.uk/professionals/position-statements-reports/statistics. Accessed March 2022.
3. Lanting LC et al. Ethnic Differences in Mortality, End-Stage Complications, and Quality of Care Among Diabetic Patients. Diabetes Care 2005 Sept; 28(9): 2280-2288
Dr Joan St John is a GP with a special interest in diabetes working in North West London.
View full Profile