BME Pioneers
All this week HSJ is celebrating the contribution leaders from BME backgrounds have made to shaping quality care in healthcare. On 6 November, we publish our second BME Pioneers list, recognising individuals at the heart of creating a high quality, inclusive health service.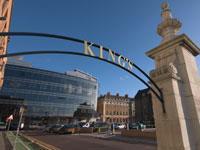 A trust chief executive and a union secretary are locked in a war of words over the trust's handling of an employment tribunal and the fate of its workforce director.
An employment judge has branded NHS Professionals and a trust "appalling" for their failure to conclude a disciplinary case for nearly three years.