Disciplinary proceedings brought against four trauma and orthopaedic surgeons at Homerton University Hospital Foundation Trust, legal document reveals
One dismissal, one resignation and two sets of warnings issued in 2015 after investigation into "particularly difficult" team
Employment appeal tribunal allows reconsideration of dismissed surgeon's case
Four surgeons in a "dysfunctional" department were disciplined and raised "tit for tat" concerns about each other's practice, legal papers reveal.
An employment appeal tribunal judgment, released last week, said "interpersonal relations were particularly difficult between three [of the five] surgeons" at Homerton University Hospital Foundation Trust's trauma and orthopaedics department.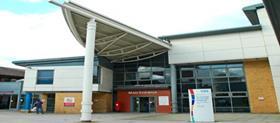 HSJ understands that at one point four consultants at the trust raised complaints about the outcomes and practice of colleagues.
The appeal tribunal made its judgment after a claim was brought against the trust by one of the surgeons for unfair dismissal and racial discrimination. The medic lost his original employment tribunal in 2017.
The appeal tribunal heard that in April 2013 the trust chief executive had written to the five surgeons ordering compliance with clinical audits and improvement in the performance of the department, which had seen "various patient incidents".
She wrote: "You must understand I would be negligent in my duty if this wasn't robustly followed up and in the event of no improvement being seen, that I do not act more formally on these matters."
A subsequent report into the surgeons' compliance made findings against the whole team and the tribunal's judgment said medical director Martin Kuper "deemed the findings against the claimant to be the most serious because he was the audit lead".
Disciplinary hearings were convened for four of the five surgeons. One resigned on the first day of the hearing and two others were given warnings. The surgeons given warnings are still employed by the trust. The trust now employs nine surgeons in the department.
Chima Mbubaegbu was dismissed after a disciplinary hearing in February 2016.
The appeal tribunal judgment said until these proceedings Mr Mbubaegbu "had had an unblemished career with no question mark over his clinical judgment or abilities, and was highly regarded by colleagues".
A subsequent General Medical Council investigation said he posed no threat to patient safety.
Mr Mbubaegbu's legal team said dismissal for a first offence that did not amount to gross misconduct was unfair and he had been treated more harshly than the other surgeons.
The latest judgment dismissed the appeal but said the original tribunal had not made sufficient finding of fact that the claimant's behaviour amounted to a breach of contract with the trust.
This part of the case was remitted back to East London Employment Tribunal to be heard again.
Source
Employment appeal tribunal judgment