PATIENT SAFETY: Patients at Homerton University Hospital Trust have been harmed as a result of nurses not observing or monitoring patients properly at night, HSJ has learned.
In an email to staff earlier this month, chief nurse Sheila Adams said two serious incidents had occurred as a result of nurses "not always carrying out appropriate monitoring or observation of patients in the evenings and at night".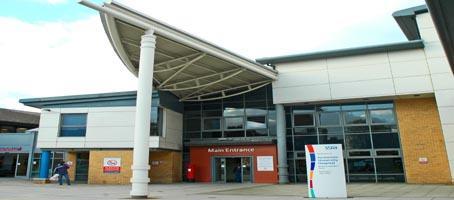 The email, seen by HSJ, said the serious incidents occurred when "nurses either did not observe patients themselves or did not check observations carried out by healthcare assistants", and staff "did not increase the frequency of their observations or call for help until the patient suffered acute deterioration".
Staff have been told the trust will carry out an audit of observations over the next few months.
The email added: "Please can I remind you that even when healthcare assistants carry out observations on your behalf, as the registered nurse responsible for the patient's care it is your responsibility to ensure:
You have assessed each patient whose care you are responsible for and checked their observations as part of this.
You have adjusted the frequency of further observations according to the patient's condition and escalated any concerns.
You have evaluated your patient's condition following monitoring and assessment and adjusted your plan of care accordingly.
"We will be carrying out an audit of observation in order to ensure that patients are being appropriately cared for over the next few months."
The trust has refused to share any further details of the incidents as its investigations have not finished.
A trust spokesman said: "At Homerton, the care and safety of our patients is our first priority: in the national patient safety thermometer Homerton performs extremely well with a 98 per cent 'harm free care' rate, which is well above most hospitals. We take any incident that occurs at Homerton extremely seriously and we acted quickly to investigate the incidents.
"For the same reason, our chief nurse, Sheila Adam, sent an email to emphasise the importance of regular observations at night. The incidents are still under investigation and we cannot share further details in order to ensure patient confidentiality."
The news follows a series of reports into Homerton's underperforming maternity services. Last year the Care Quality Commission rated maternity services at the trust as "inadequate" for safety and "requires improvement" overall. The safety rating has since been upgraded to "requires improvement".
Source
Information provided to HSJ