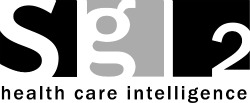 Welcome to Change Forecast
Welcome to the Change Forecast, an online resource delivering in-depth analysis on future opportunities for improvement and cost savings in the health service.
This quarterly feature, developed in association with Sg2, provides detailed insight on what the future looks like for each organisation for a specific disease area, along with best practice case studies and guidance on how to capitalise on the opportunity.
Use the Change Forecast to help you identify the opportunity, plan a strategy and manage the change.
If you would like more information on the data from Sg2, call 020 7399 4455 or email Yashu at yreddy@sg2.com
Joint replacement: how to build financially sustainable services
COPD care: saving millions