HSJ Partners lead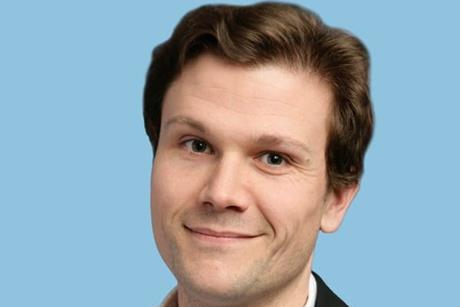 2021-05-26T05:00:00+01:00By James Swaffield
The needs of children must be embedded in the work of integrated care systems, with particular focus required on young people with special educational needs or disabilities, writes James Swaffield
20 January 2021By Dr Jim Moore
Dr Jim Moore, GPSI and President of the Primary Care Cardiovascular Society, discusses the evolving role of primary care in CVD care and ways in which both physical and online consultations can be optimised.
HSJ Partners
2021-05-26T05:00:00+01:00By James Swaffield

The needs of children must be embedded in the work of integrated care systems, with particular focus required on young people with special educational needs or disabilities, writes James Swaffield

2021-05-24T05:00:00+01:00By Andrew Moran

By working together and utilising the 'four Is', health and care systems can build a fairer system with less unwarranted variation. Andrew Moran explains how this population health management approach could work.

2021-05-10T05:00:00+01:00By Tim Weil

New technologies that propel better patient care and streamline processes will be essential to bringing the NHS back on track, writes Tim Weil

2021-05-07T05:00:00+01:00

New digital solutions that support asynchronous communication between clinicians could transform elective care and aid in tackling the expanding waiting lists

2021-04-27T13:00:00+01:00By Jonathan Wedgbury

Jonathan Wedgbury says collaboration with a private sector partner could help trusts deliver the speed of execution required and return to pre-pandemic activity levels

2021-04-23T08:00:00+01:00

With a need to drive up productivity through optimising every element of the pathway, the key to a successful covid recovery plan lies in local relationships

2021-03-29T09:15:00+01:00By Dr Anas Nader

Patchwork Health is today introducing 'Outcomes-Based Staffing' - the paradigm shift set to transform healthcare staffing, made possible by the launch of a new rostering solution.

2021-03-03T07:00:00+00:00By Dr Nicholas Andreou

An e-rostering service that vouches for clinicians' wellbeing. By Dr Nicholas Andreou

2021-02-17T15:00:00+00:00By Peter Harrison

Large-scale antigen testing can play a key role in helping to prevent the spread of the virus in all settings, notes Peter Harrison

2021-02-17T15:00:00+00:00By Peter Harrison

Clinical antibody testing can support the prioritisation of vaccine resources and could help inform the long-term UK vaccination strategy, writes Peter Harrison

2021-02-08T13:48:00+00:00By Dr Anas Nader

Dr Anas Nader outlines key principles to ensure collaborative staff banks add value to NHS staffing infrastructure

2021-01-28T11:37:00+00:00By Nicole Allan

Technology can be used to empower citizens to better manage their own wellbeing and healthcare needs, writes Nicole Allan
Covid-19 Resources
2020-09-07T05:00:00+01:00By Dr Robina Shah

The covid-19 pandemic, has galvanised the public's understanding of the immediate and increasing sacrifices that our NHS and emergency services personnel, key workers and volunteers are making to keep us safe from harm.

2020-06-22T11:05:00+01:00By Lisa Kean

Our top priority is to protect the health and well-being of our communities and to arm healthcare providers with the latest information available as the coronavirus (covid-19) situation evolves.

2020-04-14T14:27:00+01:00

Locum's Nest is the UK's leading app that 30,000 clinicians use to offer their additional services to the NHS during covid-19.

2020-06-05T14:34:00+01:00By Matt Jones, Lisa Kean

Attain, the UK's largest independent health advisory and delivery organisation, have teamed up with leading software developers SIMUL8 to provide a free covid-19 intensive care unit preparation simulation.

2020-06-05T14:32:00+01:00By Tom Houston

Attain, the UK's largest independent health advisory and delivery organisation, is extending the roll-out of a pro-bono service to hospitals to provide an assessment of staff "at risk" during the covid-19 pandemic.

2020-06-03T11:11:00+01:00By Liz Eckert, Darren Tolhurst

Practicus has been building a community of some 800 change professionals and is offering its 'Ask the Community' service free of cost to facilitate the NHS in making informed decisions.

2020-05-27T10:20:00+01:00

Infinity Health is making its care coordination and task management tools available to NHS trusts at no cost for six months, with the aim of alleviating some of the pressures faced by staff in the wake of Coronavirus. The offer covers the costs of set-up, integration, training, and six months ...

2020-05-15T13:24:00+01:00By Joan Saddler

The NHS Confederation's BME Leadership Network suggests in a new briefing, a suite of actions that health and care organisations could take to safeguard BME people, including BME professionals on the front line, notes Joan Saddler

2020-05-14T12:26:00+01:00

Numerous trusts are using Medinet's free advisory input and guidance to inform plans for restarting elective care. We have been collaborating with NHS hospitals and partners to co-develop action plans. The goal has been to get safe and appropriate care to patients without the need to "physically build or buy ...

2020-05-13T11:22:00+01:00

Please find our covid-19 Healthcare Hub info below:

2020-05-07T12:05:00+01:00By Anthony Sherwin

Anthony Sherwin on Selenity's CV19 tracker, available as a free service to manage expenses and absences related to covid-19.

2020-05-04T10:21:00+01:00By James Swaffield

IMPOWER has developed a free to use staff tracker to track staff availability and absences during covid-19, says James Swaffield

2020-04-29T09:46:00+01:00By James Shields

Circular Wave, workforce solution specialists, are committed to supporting the national covid-19 response. Like many service providers, they are offering their agile market-leading core solutions completely free of charge to any health or care organisation including trusts, clinical commissioning groups, GPs care homes and community services.

2020-04-28T13:54:00+01:00By Dr Owain Hughes

To support primary care clinicians in triaging patients, Cinapsis connects them within seconds to consultants from their local NHS Trust, says Dr Owain Hughes.

2020-04-28T13:08:00+01:00By Dr Caroline Pilot

GPs are being encouraged to recommend remote messaging services such as Docly to their patients to avoid face-to-face contact unless absolutely necessary, therefore reducing the risk of coronavirus transmission, writes Dr Caroline Pilot

2020-04-27T15:17:00+01:00

Mental health platform Thalamos, which is working to digitise the Mental Health Act, has offered its software free to the NHS to support healthcare workers during covid-19.

2020-04-22T12:57:00+01:00

Healthcare decision support provider, Desuto, has announced the launch of its covid-19 Mental Capacity Assessment tool which is to be made available free of charge to health and care providers.

2020-04-22T12:11:00+01:00

Dr Foster has developed tools that identifies regions most at risk of developing severe cases of covid-19, as well as identifying trends and monitoring the spread of the disease across the UK.

2020-04-22T08:28:00+01:00

As one of the largest providers of workforce solutions to the NHS with almost 20 years' experience, ID Medical supplies the NHS with over 8 million staffing hours per year. Together with our technology partners Clarity Skillstream, we've been helping trusts and health boards across the UK make huge savings ...