HSJ Partners lead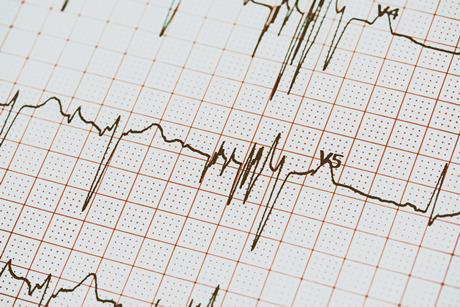 2020-02-28T06:00:00+00:00
Atrial fibrillation (AF) is the most common sustained heart rhythm disturbance (arrhythmia). AF is a major risk factor for stroke. The NHS Long Term Plan includes a major ambition to prevent 150,000 strokes, heart attacks and dementia cases over the next 10 years.
2020-02-12T09:00:00+00:00

By driving understanding of health behaviours and the psychological barriers to seeking help, the work of an innovative collaboration has supported the prevention and early intervention agenda

2020-01-09T06:00:00+00:00

A new online blood cancer dashboard aims to fill the current information gap and support service improvement in blood cancer across England

2019-11-27T06:00:00+00:00By Dr Simon Wallace

This is paid-for content from our commercial partners. Find out more

2019-10-29T10:27:00+00:00By Manuel Reiberg

This is paid-for content from our commercial partners. Find out more

2019-06-12T08:56:00+01:00

With an aim to develop innovative technological solutions that improve the user-experience aspect of property, Avison Young is supporting myo, a start-up transforming the way the care sector communicates

2019-10-28T06:00:00+00:00By Jo Cubbon

It is time the NHS looked outside itself to find different ways of working and look to make progressive improvements that aren't reliant on funding. By Jo Cubbon

2019-10-02T06:00:00+01:00By Adam Thwaites

Using the building blocks of deep clinical engagement and extensive activity data, ATOM – Deloitte's theatre scheduling tool, allows trusts to reorganise their activity to optimally fill planned capacity, writes Adam Thwaites

2019-09-25T06:00:00+01:00By Harshal Vadera

Harshal Vadera explores how ultrasound imaging is evolving to cope with the increasing number of high BMI patients

2019-06-13T07:00:00+01:00

Ajai Seth, clinical chairman at Circle Integrated Care, talks about the complexities of demand for musculoskeletal services and how healthcare leaders might better address it within their areas

2019-05-13T07:00:00+01:00By Orion Health

Ben Wilson, product specialist lead, Orion Health talks about how digitising pathways can improve care for people with chronic conditions, areas that have successfully introduced them and what leaders need to do to implement them

2019-03-18T12:00:00+00:00By Amanda Phillips, Dr Simon Wallace

Circle Integrated Care has been delivering end-to-end MSK services to Bedfordshire CCG, supporting the delivery of high-quality outcomes, writes Amanda Phillips

2019-02-25T09:49:00+00:00By Dr James Galloway, Harshal Vadera

Pfizer commissioned this article written by Dr James Galloway (JG). No honorarium was paid to JG but Pfizer funded the article's publication and has final editorial control.