HSJ Partners lead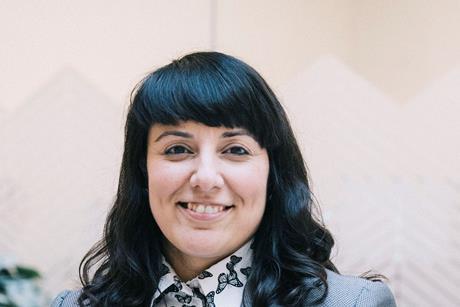 2020-04-22T12:30:00+01:00By Karina Malhotra
As NHS leaders begin to think about recovery after the pandemic, it is vital to take appropriate actions now to prepare for the expected growth in elective waiting times and the potential impact on patient safety, writes Karina Malhotra.
Covid-19 Resources
2020-05-27T10:20:00+01:00

Infinity Health is making its care coordination and task management tools available to NHS trusts at no cost for six months, with the aim of alleviating some of the pressures faced by staff in the wake of Coronavirus. The offer covers the costs of set-up, integration, training, and six months ...

2020-05-15T13:24:00+01:00By Joan Saddler

The NHS Confederation's BME Leadership Network suggests in a new briefing, a suite of actions that health and care organisations could take to safeguard BME people, including BME professionals on the front line, notes Joan Saddler

2020-05-14T12:26:00+01:00

Numerous trusts are using Medinet's free advisory input and guidance to inform plans for restarting elective care. We have been collaborating with NHS hospitals and partners to co-develop action plans. The goal has been to get safe and appropriate care to patients without the need to "physically build or buy ...

2020-05-13T11:22:00+01:00

Please find our covid-19 Healthcare Hub info below:

2020-05-07T12:05:00+01:00By Anthony Sherwin

Anthony Sherwin on Selenity's CV19 tracker, available as a free service to manage expenses and absences related to covid-19.

2020-05-04T10:21:00+01:00By James Swaffield

IMPOWER has developed a free to use staff tracker to track staff availability and absences during covid-19, says James Swaffield

2020-04-29T09:46:00+01:00By James Shields

Circular Wave, workforce solution specialists, are committed to supporting the national covid-19 response. Like many service providers, they are offering their agile market-leading core solutions completely free of charge to any health or care organisation including trusts, clinical commissioning groups, GPs care homes and community services.

2020-04-28T13:54:00+01:00By Dr Owain Hughes

To support primary care clinicians in triaging patients, Cinapsis connects them within seconds to consultants from their local NHS Trust, says Dr Owain Hughes.

2020-04-28T13:08:00+01:00By Dr Caroline Pilot

GPs are being encouraged to recommend remote messaging services such as Docly to their patients to avoid face-to-face contact unless absolutely necessary, therefore reducing the risk of coronavirus transmission, writes Dr Caroline Pilot

2020-04-27T15:17:00+01:00

Mental health platform Thalamos, which is working to digitise the Mental Health Act, has offered its software free to the NHS to support healthcare workers during covid-19.

2020-04-22T12:57:00+01:00

Healthcare decision support provider, Desuto, has announced the launch of its covid-19 Mental Capacity Assessment tool which is to be made available free of charge to health and care providers.

2020-04-22T12:11:00+01:00

Dr Foster has developed tools that identifies regions most at risk of developing severe cases of covid-19, as well as identifying trends and monitoring the spread of the disease across the UK.

2020-04-22T08:28:00+01:00

As one of the largest providers of workforce solutions to the NHS with almost 20 years' experience, ID Medical supplies the NHS with over 8 million staffing hours per year. Together with our technology partners Clarity Skillstream, we've been helping trusts and health boards across the UK make huge savings ...

2020-04-21T09:30:00+01:00By Marc Warburton

InfoFlex is offering its support to the NHS as the covid-19 pandemic continues with data collection and reporting - as well as the creation of a virtual hospital, says Marc Warburton.

2020-04-16T11:10:00+01:00By Stephanie Vaughan-Jones

Moneypenny is offering a free fully automated digital switchboard service for all NHS operations, says Stephanie Vaughan-Jones

2020-04-16T10:14:00+01:00By Dr Lucy Mackillop

GDm-Health remote monitoring system helps ensure the highest standards of care for pregnant women in the times of the covid-19 pandemic

2020-04-15T14:11:00+01:00By Dr Alexander Finlayson

Our understanding of what GPs would need in order to work in this new covid reality enabled us to build a browser based telephone and video phone system called the Nye Phone. Writes Dr Alexander Finlayson.

2020-04-15T11:55:00+01:00

AdviseInc has developed a free and simple tool for tracking personal protective equipment products within your organisation

2020-04-15T09:58:00+01:00

Fully Charged, London's largest specialist electric bike retailer, is providing eBikes to NHS workers in London for free to ensure they have a healthy and safe alternative to public transport.

2020-04-14T14:27:00+01:00

Locum's Nest is the UK's leading app that 30,000 clinicians use to offer their additional services to the NHS during covid-19.
HSJ Partners
2020-04-22T12:30:00+01:00By Karina Malhotra

As NHS leaders begin to think about recovery after the pandemic, it is vital to take appropriate actions now to prepare for the expected growth in elective waiting times and the potential impact on patient safety, writes Karina Malhotra.

2020-04-21T05:00:00+01:00By Ben Kanter MD

By taking advantage of systems integrations, intelligent workflows, and hands-free communication devices, hospitals can advance their protection efforts, writes Ben Kanter 

2020-04-15T05:00:00+01:00By Lynette Ousby

Lynette Ousby, UK general manager for smart health informatics provider Alcidion, argues that now more than ever NHS staff must be given the headspace to focus on clinical priorities, and that technology has a big role to play.

2020-04-14T05:00:00+01:00By Justin Day

Justin Day explores how, during these unprecedented times, the health sector can embrace the benefits that cloud technology can bring

2020-04-02T05:00:00+01:00By Alan Lowe, Lynette Ousby

Alan Lowe, the chief executive of healthcare collaboration platform Visionable, argues that the pivot to digital that the NHS is making in the face of the coronavirus pandemic will support service transformation in the future; but only if the right tech choices are made

2020-03-11T06:00:00+00:00By Tina Marshall

Tina Marshall emphasises the need for virtual consultations in the times of coronavirus

2020-03-09T06:00:00+00:00By Peter Harrison

Real, appreciable improvements to patient care need a more patient-focused model of care that helps address capacity challenges and transforms both patient experience and outcomes, says Peter Harrison

2020-02-28T06:00:00+00:00

Atrial fibrillation (AF) is the most common sustained heart rhythm disturbance (arrhythmia). AF is a major risk factor for stroke. The NHS Long Term Plan includes a major ambition to prevent 150,000 strokes, heart attacks and dementia cases over the next 10 years.

2020-02-12T09:00:00+00:00

By driving understanding of health behaviours and the psychological barriers to seeking help, the work of an innovative collaboration has supported the prevention and early intervention agenda

2020-01-09T06:00:00+00:00

A new online blood cancer dashboard aims to fill the current information gap and support service improvement in blood cancer across England

2019-11-27T06:00:00+00:00By Dr Simon Wallace

This is paid-for content from our commercial partners. Find out more

2019-10-29T10:27:00+00:00By Manuel Reiberg

This is paid-for content from our commercial partners. Find out more