HSJ Partners lead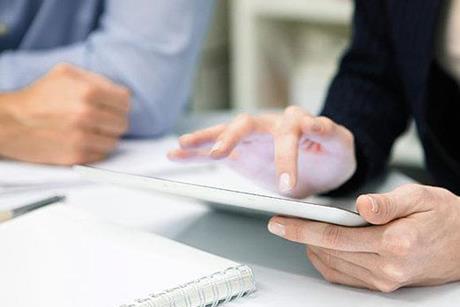 2021-01-14T07:00:00+00:00By Markus Bolton, David Grigsby
With a drive for health and social care integration ever more pressing, Markus Bolton and David Grigsby explore the vital role that sharing of data and information can play in transforming care services
HSJ Partners
2021-01-14T07:00:00+00:00By Markus Bolton, David Grigsby

With a drive for health and social care integration ever more pressing, Markus Bolton and David Grigsby explore the vital role that sharing of data and information can play in transforming care services

2020-12-14T12:39:00+00:00By Markus Bolton, David Grigsby

Research held by Induction Switch reveals the average switchboard wait time plus the number of calls being made per day.

2020-11-27T07:00:00+00:00

Executive leaders can drive improvement by focusing on developing an organisational culture, building up staff in an open, just, and empowering environment, thereby enabling organisations to meet the challenges of the new and uncertain healthcare environment.

2020-11-25T09:00:00+00:00By Andrew Preston GRI

GRI CEO, Andrew Preston, addresses the need for a clear strategy to tackle workforce challenges in the NHS, to ensure the agility and flexibility to maintain and improve performance and manage the long-term impact of coronavirus.

2020-11-25T08:00:00+00:00By James Dunmore

James Dunmore on the transformative power of community

2020-11-24T11:20:00+00:00By Juliet Bauer

Digital health solutions can help deliver additional capacity and resilience for primary care during the vaccination programme and the covid-19 expansion fund would benefit from its specific provision, writes Juliet Bauer.

2020-11-11T06:00:00+00:00By Stephen Dorrell

A second period of lockdown reinforces the need to deliver planned care to patients whose lives may not be at immediate risk, but whose quality of life depends on the ability of the NHS to meet their needs, writes Stephen Dorrell.

2020-11-02T06:00:00+00:00By Stephen C Bain

Current NICE guidelines on type 2 diabetes do not consider the benefits of early introduction of more modern and expensive glucose-lowering therapies, notes Stephen C Bain

2020-10-30T06:00:00+00:00By David Pearson

Safe, quality housing is essential to maintain independence: keeping people safe and well at home, enabling as much choice and control in their lives as possible, writes David Pearson.

2020-10-19T05:00:00+01:00By George Godfrey, David Pearson

Through strong service models, increased awareness, embracing strong multidisciplinary team working, and a more holistic approach to an individual's overall health, we can help achieve improved outcomes for people living with heart failure, writes George Godfrey

2020-10-15T05:00:00+01:00

Efficient communication between clinicians has long been a challenge. With new digital solutions, and changes driven by covid, could that finally be changing?

2020-10-05T05:00:00+01:00By Roger C. Tomlins

The Coronavirus (COVID-19) pandemic has highlighted a clear need to re-evaluate existing referral pathways within renal services, in order to prioritise a more pro-active, planned and person-centred approach to shared decision-making – and crucially to avoid costly unplanned suboptimal care. The management of kidney failure is one such pathway.
Covid-19 Resources
2020-09-07T05:00:00+01:00By Dr Robina Shah

The covid-19 pandemic, has galvanised the public's understanding of the immediate and increasing sacrifices that our NHS and emergency services personnel, key workers and volunteers are making to keep us safe from harm.

2020-06-22T11:05:00+01:00By Lisa Kean

Our top priority is to protect the health and well-being of our communities and to arm healthcare providers with the latest information available as the coronavirus (covid-19) situation evolves.

2020-06-05T14:34:00+01:00By Matt Jones, Lisa Kean

Attain, the UK's largest independent health advisory and delivery organisation, have teamed up with leading software developers SIMUL8 to provide a free covid-19 intensive care unit preparation simulation.

2020-06-05T14:32:00+01:00By Tom Houston

Attain, the UK's largest independent health advisory and delivery organisation, is extending the roll-out of a pro-bono service to hospitals to provide an assessment of staff "at risk" during the covid-19 pandemic.

2020-06-03T11:11:00+01:00By Liz Eckert, Darren Tolhurst

Practicus has been building a community of some 800 change professionals and is offering its 'Ask the Community' service free of cost to facilitate the NHS in making informed decisions.

2020-05-27T10:20:00+01:00

Infinity Health is making its care coordination and task management tools available to NHS trusts at no cost for six months, with the aim of alleviating some of the pressures faced by staff in the wake of Coronavirus. The offer covers the costs of set-up, integration, training, and six months ...

2020-05-15T13:24:00+01:00By Joan Saddler

The NHS Confederation's BME Leadership Network suggests in a new briefing, a suite of actions that health and care organisations could take to safeguard BME people, including BME professionals on the front line, notes Joan Saddler

2020-05-14T12:26:00+01:00

Numerous trusts are using Medinet's free advisory input and guidance to inform plans for restarting elective care. We have been collaborating with NHS hospitals and partners to co-develop action plans. The goal has been to get safe and appropriate care to patients without the need to "physically build or buy ...

2020-05-13T11:22:00+01:00

Please find our covid-19 Healthcare Hub info below:

2020-05-07T12:05:00+01:00By Anthony Sherwin

Anthony Sherwin on Selenity's CV19 tracker, available as a free service to manage expenses and absences related to covid-19.

2020-05-04T10:21:00+01:00By James Swaffield

IMPOWER has developed a free to use staff tracker to track staff availability and absences during covid-19, says James Swaffield

2020-04-29T09:46:00+01:00By James Shields

Circular Wave, workforce solution specialists, are committed to supporting the national covid-19 response. Like many service providers, they are offering their agile market-leading core solutions completely free of charge to any health or care organisation including trusts, clinical commissioning groups, GPs care homes and community services.

2020-04-28T13:54:00+01:00By Dr Owain Hughes

To support primary care clinicians in triaging patients, Cinapsis connects them within seconds to consultants from their local NHS Trust, says Dr Owain Hughes.

2020-04-28T13:08:00+01:00By Dr Caroline Pilot

GPs are being encouraged to recommend remote messaging services such as Docly to their patients to avoid face-to-face contact unless absolutely necessary, therefore reducing the risk of coronavirus transmission, writes Dr Caroline Pilot

2020-04-27T15:17:00+01:00

Mental health platform Thalamos, which is working to digitise the Mental Health Act, has offered its software free to the NHS to support healthcare workers during covid-19.

2020-04-22T12:57:00+01:00

Healthcare decision support provider, Desuto, has announced the launch of its covid-19 Mental Capacity Assessment tool which is to be made available free of charge to health and care providers.

2020-04-22T12:11:00+01:00

Dr Foster has developed tools that identifies regions most at risk of developing severe cases of covid-19, as well as identifying trends and monitoring the spread of the disease across the UK.

2020-04-22T08:28:00+01:00

As one of the largest providers of workforce solutions to the NHS with almost 20 years' experience, ID Medical supplies the NHS with over 8 million staffing hours per year. Together with our technology partners Clarity Skillstream, we've been helping trusts and health boards across the UK make huge savings ...

2020-04-21T09:30:00+01:00By Marc Warburton

InfoFlex is offering its support to the NHS as the covid-19 pandemic continues with data collection and reporting - as well as the creation of a virtual hospital, says Marc Warburton.