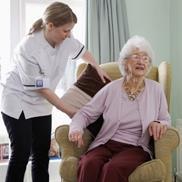 A total of 29 community service transfers involving 35 primary care trusts have been delayed beyond the Department of Health's 1 April deadline, the DH has admitted.

The chief executive of NHS Stockport has begun a combined role as a senior member of the local council.

The chief executive of Devon primary care trust has resigned to take up a new post in New Zealand.
Former BBC director general Greg Dyke has been named alongside an eclectic list of figures on the national leadership council for the NHS.
A poorly performing trust identified in a Healthcare Commission review of children's services last week blamed an administrative error for its low score.
HSJ EXCLUSIVE Acute trusts' 'perverse double incentive' could trigger meltdown: pages 5-6
HSJ EXCLUSIVE Acute trusts' 'perverse double incentive' could trigger meltdown: pages 5-6