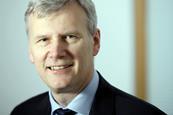 Culture is the hardest part of organisational change

Lord Darzi's phoenix-from-the-ashes academic health science partnership Imperial Health Partners has got off to a flying start, but one name was conspicuous by its absence on its list of potential partners.

By now everyone in London's heard of the SaFE review. NHS London commissioned consultants McKinsey to put together the Safe and Financially Effective paper and it has sat on desks for a few weeks at Southside. It's explosive.

By the time you read this there may have been news on a most contentious reconfiguration in the capital – namely whether the health secretary has found a way to rubber-stamp the downgrading of Chase Farm without losing face (which he has, just about - ed.).