COMMERCIAL: The loss of a £126m contract to another provider could cause multiple staffing and patient care issues, a trust has said.
An impact assessment prepared by Kent Community Health Foundation Trust said if it lost the work in north Kent there would be a "significant risk in terms of either financial, reputational, safety or quality of patient care".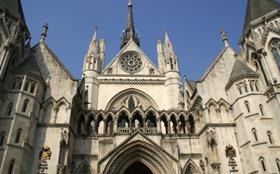 The document was released to HSJ under the Freedom of Information Act and drawn up by the trust in November.
The trust lost the contract in January to a bid from Virgin Care and last month lodged a challenge against the procurement process with the High Court.
The seven year contract was awarded to Virgin by Dartford, Gravesham and Swanley Clinical Commissioning Group and Swale CCG.
Kent Community Health made its bid in alliance with Maidstone and Tunbridge Wells Trust, and Virgin's offer also beat one from Dartford and Gravesham Trust
The impact assessment sets out a number of potential problems, including: "historic clinical records not transferring [to Virgin]"; service restructuring taking "up to one year"; and problems with the provision of continence products, glucometers and medical cover.
Last month Kent Community Health said there were problems with the way the CCGs had awarded the contract and that they had not taken sufficient account of quality.
A spokeswoman for the CCGs said: "In order to ensure continuity of service, the CCGs have agreed with current providers, Kent Community Health Foundation Trust and Medway Community Healthcare, that they continue to provide existing services until outstanding legal matters have been resolved. Because we are now involved in legal proceedings, we have been advised to make no further comment at this point"
Kent Community Health FT chief executive Paul Bentley said: "We have been providing this service for the past four years and are well prepared for an extension to the contract to ensure we continue to provide the very best quality care for our patients."
Source
Freedom of Information Act request