Find an organisation
by type...
by region...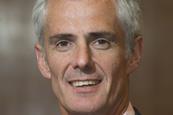 While there are undoubtedly opportunities for private patient units, careful market due diligence needs to be undertaken and the optimal strategy needs to be considered to make them more lucrative. By Hugh Risebrow

An independent investigation is needed into whether trusts are getting significant net additions to their income from treating private patients, and whether the drive to set aside yet further beds for private patients should be allowed to continue. By Colin Leys

The three-cornered partnership between the NHS, pharma and academic medicine can only benefit from a more open culture, says Timothy Evans.

Lord Darzi's phoenix-from-the-ashes academic health science partnership Imperial Health Partners has got off to a flying start, but one name was conspicuous by its absence on its list of potential partners.

No sooner were service level agreements more or less signed off by London acutes and commissioners, than reconfiguration issues reared their head.