Councils which will have limited ability to raise additional funds through the council tax social care precept will get a bigger share of the extra better care fund cash promised by the chancellor in the spending review.
The consultation on the local government finance settlement said the cash would be allocated through a separate grant in recognition of the fact authorities "have varying capacity to raise council tax".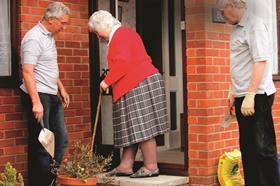 The grant will be the total amount of extra cash earmarked for the better care fund and the maximum amount that could be raised through the social care precept nationally.
It will then be distributed using the 2013 adult social care relative needs formula.
George Osborne promised an additional £1.5bn for the better care fund by 2020. HSJ's sister title Local Government Chronicle reported this is likely to be worth £100m in 2017-18 and £700m in 2018-19. However, questions have been raised over whether the £1.5bn can be counted as new money as £800m is being diverted from new homes bonus.
Communities secretary Greg Clark said: "We know that some councils wouldn't raise enough from a 2 per cent precept, so we announced a fund of £1.5bn a year to support councils in working with their local NHS to address the pressures on care.
"Today I allocate that £1.5bn to complement the new precept – that is, more goes to councils that raise least from the precept.
"And we recognise in the distribution of resources the particular needs of councils with social care responsibilities."