Some 37,000 employees have gone through NHS Leadership Academy programmes so far, but this figure is just the tip of the iceberg, Jan Sobieraj tells Jennifer Trueland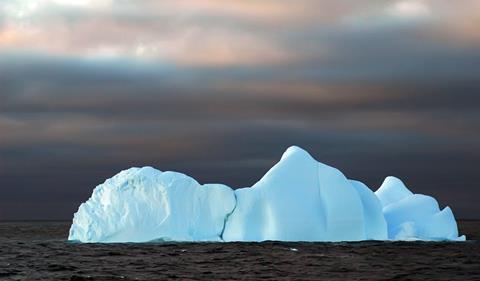 There are fears that Stafford Hospital might be only be the part of the iceberg that protrudes above the surface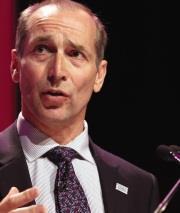 Ask Jan Sobieraj about his leadership heroes and he does not hesitate. However, his answer might not be the most obvious one.
"There was a porter I used to work with," says the managing director of the NHS Leadership Academy.
"He was one of the best leaders I have ever met. He was passionate about the organisation, and he led in his own way. He was a modest individual, lived locally, and was engaged with the community – he was a real local advocate for our organisation. If we'd had two or three thousand of him, that would have solved all our problems."
Creating, developing and nurturing leaders at every level of the health service is the NHS Leadership Academy's role – and it is also Mr Sobieraj's ambition. In its first three years, some 37,000 have completed, or are still working on one of the organisation's programmes.
'It's been a constant struggle, particularly bringing together national directives with local needs'
But with an NHS workforce of 1.3 million, that is of course, only the tip of the iceberg and it is one of the academy's aspirations to embed leadership values in as many people as possible.
Mr Sobieraj is aware that it is a huge task, and one that is only just starting. "Nationally, the NHS has had various goes at trying to improve leadership skills," he says.
"But it's been a constant struggle, particularly bringing together national directives with local needs."
Also in Leading the Way:
Constant struggle
The academy came about as part of the provisions of the Health and Social Care Act 2012. Mr Sobieraj was involved in discussions about its very conception, little knowing that he would later head the organisation.
'It's not just about board level leadership; it's also about helping people to meet national directives'
At that time, he was managing director for NHS and social care workforce at the Department of Health, having been seconded there from the NHS in 2010 as director of leadership. Prior to that, he had been chief executive in different NHS organisations for around 13 years, including a primary care trust (NHS Sheffield),
Barnsley Hospital Foundation Trust and a community and mental health trust in Lincolnshire. He has also worked in the social housing sector and the private sector.
The NHS Leadership Academy started at a relatively difficult time, he concedes, with the health service facing financial pressures and trying to form a meaningful response to the concerns raised by events in Mid Staffordshire and the Francis report. This meant a new approach was needed.
Mr Sobieraj explains: "It's been about learning from other iterations and responding to needs at a local level. "But it's not just about board level leadership; it's also about helping people to meet national directives."
One of the academy's strengths is its hub and spoke approach: the national organisation works in partnership with 10 local delivery organisations. This gives it a local and national perspective which has been invaluable to developing and delivering its programmes, all of which have been developed with academic rigour.
The Leadership Programmes available
NHS Leadership Academy programmes are aimed at leaders at different levels in organisations. They include:
Mary Seacole programme For people aspiring to their first recognised leadership role. This 12 month programme (involving 10-12 hours per week) aims to help people develop leadership skills that reflect the values of the NHS and to convert their practical experience into excellent leadership. Applications are welcome now
Elizabeth Garrett Anderson programme This is a Master's in healthcare leadership. This is a two year programme (involving 15 hours per week) including online, group learning and residential elements, and is aimed at mid-level leaders aspiring to a senior role and keen to lead a culture of compassion.
Nye Bevan programme For senior leaders looking to move into an executive director role or someone who has just been appointed to one. This programme is intended to develop senior leaders and give them the leadership skills, knowledge, attitudes and behaviours to lead tomorrow's NHS (12 months, approximately 10 hours a week, includes a residential element).
The Director Programme Developed from the previous Top Leader programme, this is for senior executive leaders who are seeking further role development and support. It involves face to face and online learning, with residentials and impact groups throughout the year long programme.
More details of other programmes here
"The programmes aren't based on hearsay, or on intuitive responses to what we think will work," he says. "They are well researched and evidence based."
One thing that all the programmes have in common is that they are grounded in reality. "One of the biggest things is how you put learning into practice; it's about applying it," he says.
"It's about spending time with people learning how to work together in practice, rather than theory.
"You don't change people's behaviour by sitting them down for half a day in front of a guru. They might feel inspired, but on Monday morning, nothing changes."
'One of the biggest things is how you put learning into practice; it's about applying it'
Mr Sobieraj himself went through the academy's Top Leader Programme (now called The Director programme). He particularly found it useful to learn how best to have difficult conversations. "I don't know a chief executive who hasn't struggled with how to have difficult conversations," he says.
"An example might be trying to improve someone's performance without upsetting them so much that they shut up shop. We got some real examples, we tried it out – it was very practical and helpful."
Moving up
On the other hand, the Nye Bevan programme is aimed at people hoping to move into the top team of their organisation, while the Mary Seacole course helps those who want to move into their first recognised leadership role.
'We are seeing important early signs of success'
"People who have been through the programmes have given us numerous examples and stories of how services have been transformed," he says.
"People have told us that the programme has given them the confidence to take their service ideas forward in a different way, and said services had already improved because they had better skills.
"I'm really proud of the impact that the people who have been through our programmes are already having.
"But for me, one of the most frustrating things is having to wait so long to be able to demonstrate the impact that we're having – for example, the first people on our Master's programme haven't graduated yet [it is a two year programme], so it takes a while to come through.
There's a huge need for a different skill set in the NHS, and the time delay is understandable, but we do need to be able to provide evidence that our graduates are doing a better job.
"We are, however, seeing important early signs of success, which is great."
Be consistent
It is vital to "keep the faith" and recognise that it will take 7-10 years of a consistent approach to building and improving leadership skills for the real benefit to be felt, he adds. But he believes that even as the NHS continues to develop, the value of leadership skills will still be recognised.
"The world moves on and it's natural for governments and organisations to change, but it's important to keep going," he says.
With stretched budgets, training can sometimes be one of the first things to go by the wayside, but he believes that there is a cadre of chief executives who understand that their organisations will see a real return in investment. There is, he says, a persuasive argument to be made around succession planning: making sure that when your top leaders leave, you have internal candidates ready and willing to move up into their place.
"Look at the Bevan programme for aspiring directors, and compare the cost of that to the cost of replacing a member of your senior management team. If you need a new chief executive, how much will that cost you?
'Good chief executives recognise the importance of values based recruitment, leadership and care'
"You might need to pay for an interim, a search company, the whole recruitment process. That can mean tens of thousands of pounds lost. But if you've got people who have been on the Bevan programme you can save your money three or four-fold."
Good chief executives understand that, he says, and they also recognise the importance of values based recruitment, leadership and care.
He is optimistic about the future of the NHS Leadership Academy as it enters its fourth year and believes it is helping people at every level make a real contribution to the NHS. In his view, leadership clearly does not stop at the board room door.
Back to his hero the porter, Mr Sobieraj recalls seeing a thank you letter that had been sent to his organisation from someone who had rushed to the hospital in an emergency. "They had absolutely belted up the motorway and were very anxious. The porter saw them come in, sized up the situation and showed them where they needed to go.
"He took that initiative, and made the right judgment. What a star he was."
When a year long programme became a confidence booster
1

2

Currently reading

Nurturing leadership can go deeper