Parliamentary Health Service Ombudsman, Morecambe Bay and Gosport inquiry chairmen call on government to review historical cases
Former national patient safety director Mike Durkin says the NHS must demonstrate no fear of transparency
The case of 10 year old Robbie Powell "urgently in need of historic review" says PHSO
An "arbitrary" gap in regulation is preventing NHS care failures, including alleged cover ups, from being investigated according to senior figures who have led some of the most important NHS safety inquiries of recent years.
Parliamentary and Health Service Ombudsman Rob Behrens has joined with Morecambe Bay Inquiry chairman Dr Bill Kirkup; Gosport Inquiry chairman Bishop James Jones and former national patient safety director Mike Durkin to call for serious historical complaints to be independently reviewed.
They claim families have been "ignored for too long" and the Department of Health and Social Care's reluctance to act on a key recommendation from a panel of experts more than two years ago means longstanding cases are left in limbo causing "untold, life changing misery to those affected."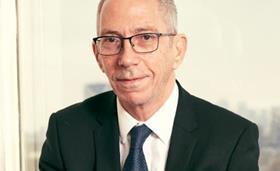 Mr Behrens and Dr Kirkup cited the case of 10 year old Robbie Powell who died in 1990, aged 10, after doctors failed to treat his Addison's disease. The NHS admitted negligence, but the complaint has never been resolved amid alleged flawed investigations, collusion and falsified evidence.
Robbie's father Will Powell, who was a member of the Healthcare Safety Investigation Branch expert panel that made the recommendation to the government, told HSJ: "We want a mechanism in which people who have been failed by the complaints process can have their case reviewed. There was nowhere for me to go.
"There has to be a mechanism in place where there are serious allegations and a prima facie case for a cover up that someone has to look at these cases. They can't be ignored and people shouldn't have to dedicate their lives to find out why their children died."
The panel recommended the government create a system to review historical cases otherwise "this baggage of history will continue to taint future safety investigations."
Rob Behrens, who joined the health ombudsman in 2017, told HSJ there were "a small number of cases which, exceptionally, need independent review to provide closure for distressed relatives and others."
He said the most serious was that of Robbie Powell which "has been reviewed without satisfactory conclusion by a wide range of public bodies including my ombudsman predecessors".
Mr Behrens said he had visited Robbie's father and reviewed the evidence and will raise the issue with ministers and MPs adding: "I am clear that this case is urgently in need of an historic review notwithstanding the fact that it is no longer within PHSO jurisdiction".
Speaking to HSJ, Dr Bill Kirkup, who led the inquiry into the Morecambe Bay maternity scandal and is currently investigating the case of baby Elizabeth Dixon who died in 2001, said the recommendation from the HSIB advisory panel was important.
"The fact is there are serious cases still unresolved after years, they cause untold, life changing misery to those affected, and there is no regular means of investigation," he said.
"I took on the Elizabeth Dixon investigation without a moment's hesitation, but it is another ad hoc investigation that had to be fought for with courage and tenacity for far too long, and it should not have to be like that. That Will Powell has fought with equal courage and tenacity for even longer without any resolution in sight underlines the arbitrary nature of the current position.
"The lack of any visible response to the recommendation is a glaring gap in the follow up to the advisory group report, and I know that other ex-members of the group feel strongly about this too."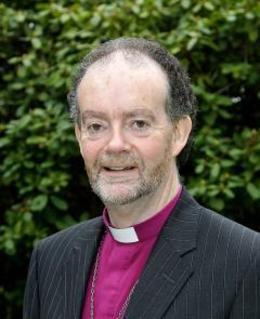 Bishop James Jones, who was chair of Gosport independent inquiry added: "Working with families who have suffered injustice, including those harmed by events at Hillsborough and at Gosport, I am struck again and again by their fortitude and their determination to be heard. I am very aware, though, that sometimes it is not enough. Some families have carried the burden of injustice for years with no prospect of resolution, and they deserve a means to look at their concerns. They have been ignored for too long."
Former national director for patient safety Mike Durkin added his support saying: "The need for reconciliation remains paramount. A basic right surely exists that should ensure that society owes it to the relatives and also to the hundreds if not thousands of patients, family members and staff who have suffered physically and psychologically to set up a process to bring about a healing of these wounds.
"We now need to demonstrate that we have no fear of transparency and candour when it comes to developing a reconciliation process to do just that for patients, families and all healthcare staff."
A spokesman for the DHSC would say only that the government "continues to consider this recommendation."
They offered no substantive detail or timescale.
The case of Robbie Powell
Robbie Powell died in 1990 after multiple doctors failed to diagnose Addison's disease, a rare disorder of the adrenal glands. Despite some clinicians suspecting Addison's disease, they did not act on their suspicions until it was too late.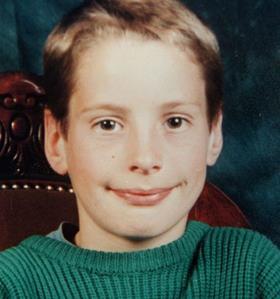 A jury inquest later ruled the youngster died of natural causes but that negligence played a part in his death.
Investigations into Robbie's case revealed evidence was tampered with including retrospective medical referral notes being added to his file.
An initial police inquiry said there was no evidence to justify criminal proceedings against the doctors – who were also employed as police surgeons but a later review by West Midlands Police recommended 35 criminal charges against five named doctors and a secretary.
These included negligence, gross negligence, forgery and conspiracy to pervert the course of justice.
In 1999, the then health select committee recommended a statutory duty of candour after Robbie's father took a case to the Court of Appeal which exposed the absence of a freestanding legal duty of candour on clinicians.
In 2014 ,Alison Saunders, the director of public prosecutions, announced a review of the decision not to prosecute, but four years on there has been no decision or action.