Make sure you are up to date with the events of the last seven days with our insight into the stories that matter most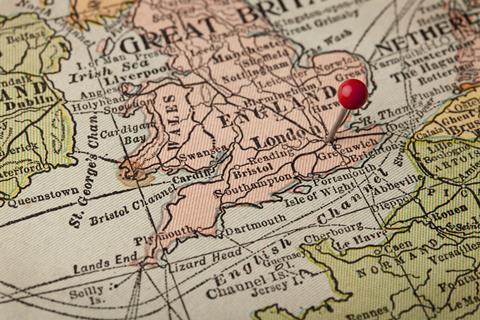 STP footprints revealed
We have revealed the configuration of sustainability and transformation plan footprints across the country in an exclusive map.
They show the geography covered by all 44 patches. Among the largest – with populations exceeding 2 million – are Greater Manchester; West Yorkshire; Merseyside, Cheshire, Warrington and Wirral; and North West London.
Among the smallest footprints are Shropshire, Telford and Wrekin; and North Cumbria, with populations of less than 500,000.
Northumbria tops 'learning from mistakes' league table
The latest league table for NHS trusts, unveiled on Wednesday, revealed that an established heavyweight, Northumbria Healthcare Foundation Trust, is sitting in the top slot.
The Department of Health has published a "learning from mistakes league", ranking trusts on their "openness and honesty" based on data on safety reporting and the NHS staff survey.
Behind Northumbria are Oxleas, the Royal Marsden, and Tees, Esk and Wear Valleys foundation trusts.
At the other end of the table are East Sussex Healthcare Trust, Royal Cornwall Hospitals Trust and Mid Yorkshire Trust – all rated as having a "poor reporting culture".
How the UnitingCare contract collapsed
On Thursday we came a little bit closer to understanding how Cambridgeshire and Peterborough's hugely ambitious, laboriously tendered, £725m five-year contract for older people's care collapsed after just eight months of operation.
UnitingCare Partnership, the limited liability company set up by two foundation trusts to run the new integrated service, expected to be paid more than the contract value. A month into the contract, it asked for a £34.3m bailout (the total agreed price for the year was £152m).
Cambridgeshire and Peterborough Clinical Commissioning Group fundamentally disagreed and, after months of negotiation, the contract collapsed with a £10m shortfall.
Bad review for University Hospitals Birmingham
Regulators on Tuesday issued the prestigious University Hospitals Birmingham with a strikingly critical verdict after inspecting the foundation trust's adult heart surgery unit.
The Care Quality Commission went in after concerns were raised over the unit's mortality rates – it was reported earlier that it had identified concerns including over safety, and that the unit would have to report its outcomes to the CQC every week.
The CQC has now published its full report.
Healthcare Safety Investigation Branch to begin work 1 April
National director of patient safety Mike Durkin has spoken to HSJ ahead of the launch of the new Healthcare Safety Investigation Branch, which is set to begin its work from 1 April.
HSJ has also learned HSIB (which had a working title of IPSIS) will be given a "safe space" to carry out its fact finding, "no blame" investigations, with evidence documents being protected and only its final reports being published.
HSIB will also be charged with creating an exemplar model for investigations by local NHS organisations as part of an effort to improve the health service's ability to learn from incidents and errors.
Phil Hammond: Negotiations must restart between junior doctors and government
Phil Hammond proposes a way out of the junior doctors and government row in an article on hsj.co.uk.
The doctor, journalist and broadcaster says: "A sensible and safe option would be for both sides to call a pause both to imposition and to industrial action… It makes no sense for a government that wants to improve the NHS to go to war with the workforce… The views of patients, carers and taxpayers must also be heard."
He writes: "Any solution has to be guided by compassion, collaboration, evidence and sustainable funding. Any final proposed contract – and the new rota patterns – have to be calmly and rigorously tested, costed and safely staffed. And it has to be agreed, not imposed. Negotiations must restart as soon as possible."
PHSO to be investigated
Events have moved on quickly since HSJ's editor called for the parliamentary health service ombudsman, Dame Julie Mellor, and her deputy, Mick Martin, to resign last week.
The latest development is that the board of the Parliamentary and Health Service Ombudsman – which includes Dame Julie – has ordered a review into the organisation's response to revelations of a cover up involving Mr Martin.
In case you missed any of the action over recent days, here is a timeline to get you up to speed.
25 February: It emerges that Mr Martin was implicated in covering up the sexual harassment of a former HR director while he was acting chair at Derbyshire Healthcare Foundation Trust.
3 March: HSJ reveals that Dame Julie knew that her deputy was involved in the cover-up in July 2015.
7 March: HSJ editor Alastair McLellan says in an editorial the PHSO leadership must stand down.
8 March: Mick Martin takes leave of absence pending an independent investigation "into the matters that have been raised".
11 March: The PHSO board commissions a review into the actions of Dame Julie and the organisation's response to revelations of the cover-up.
Needless to say, HSJ will keep right on top of where this story goes next.
Trusts must pay for own turnaround help
Trusts which receive turnaround support from consultancies will have to apply to Monitor and the NHS Trust Development Authority for it and pay for it themselves.
A letter sent to providers by NHS Improvement chief Jim Mackey on Thursday night said chief executives have until next Tuesday to apply for the support, which is expected to more than cover its own costs by delivering savings.