CQC rates Worcestershire Acute Hospitals Trust inadequate with concerns over patients in corridors and unstable leadership
Recommends trust remains in special measures for at least three months, with support needed for "foreseeable future"
Regulator suggests NHS neighbours need to step up support
A trust where patients died in the corridors last winter has been rated inadequate again, with the Care Quality Commission suggesting outside support will be required "for the foreseeable future".
The CQC's inspection report has revealed a long list of failings at Worcestershire Acute Hospitals Trust, where performance, particularly in emergency care, has continued to worsen since it was placed in special measures in December 2015.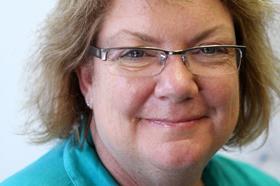 HSJ revealed earlier this month that a preliminary CQC report had identified widespread problems at the trust including a "culture" of patients being kept in corridors, medication errors and poor infection control.
In its final report, published today, the CQC recommended the trust remains in special measures for at least another 3-6 months to allow the new executive team to push through "urgent improvements".
Professor Sir Mike Richards, the chief inspector of hospitals, said it was clear the trust "will require continued support for the foreseeable future".
He added: "This is extremely concerning, both in terms of the quality of care that people can expect from the trust, and for what it says about the trust's ability to improve. This situation must not be allowed to continue and we are considering, along with partner agencies, the best option available to improve services rapidly for the local population."
Trust chief executive Michelle McKay said she was disappointed but the trust accepted the report.
Ms McKay, who joined the trust in March as one of four new senior appointments at the trust since September, said more stable leadership should help drive improvements.
"We want all our patients to get the best care possible and regret that this isn't currently always happening, but we're determined to put things right," she said.
However, Ms McKay said there had been improvements in some services, such as maternity and children's, since the last inspection. HSJ reported in February that both maternity and children services at Alexandra Hospital had been "temporarily" transferred to Worcestershire Royal Hospital.
Last winter was particularly difficult for Worcestershire Acute's A&E services, which reported three patient trolley deaths. The trust was singled out by health secretary Jeremy Hunt in January as the trust the Department of Health was "most worried about".
The trust has longstanding sustainability challenges, particularly at Alexandra Hospital. A report on proposed reconfiguration of Worcestershire Acute's services is expected next month.
However, Sir Mike suggested other NHS organisations in the area should be more involved in helping the trust "address the problems the trust cannot deal with on its own", he said.
University Birmingham Hospitals Foundation Trust chief executive Dame Julie Moore has previously criticised the reconfiguration plans and suggested her trust would be better placed to run the troubled Alexandra Hospital.
Last year, Wye Valley Trust agreed to join a hospital chain run by its larger neighbour, South Warwickshire FT.
The CQC report was based on five inspections in November and December.
As a result of these inspections, the CQC issued a formal warning notice requiring urgent improvements by 10 March with a further two follow-up inspection conducted in April. These inspections showed that the trust continued to struggle to improve.
Today's report rated the trust inadequate for safety, responsiveness and being well led. The trust was rated requires improvement for effectiveness and good for being caring.
CQC's outstanding concerns included:
Concerns about the stability of the board, a lack of governance oversight, and high rates of bullying of staff by the public and patients. Since the inspections new leadership has started at the trust.
A&E patients at Worcestershire Royal Hospital kept on trolleys with "no privacy and little confidentiality" and sometimes in cold conditions.
Alexandra Hospital A&E did not always have a senior doctor qualified to resuscitate children and A&E staff levels were not planned or reviewed in line with national guidelines.
Poor performance against all A&E waiting targets including referrals to specialists.
The trust rates significantly worse than the national average on both hospital mortality measures.
Radiology equipment was unsafe and ageing, with no rolling capital programme to replace them.
Source
CQC report and trust statement