Plan to close 100 beds at East Kent Hospitals not taken forward
CCGs left with £18m gap in their budgets in November
Closures were expected to deliver savings this financial year
A plan to close 100 beds in an acute trust has not been implemented – leaving a hole in clinical commissioning groups' budgets for this financial year.
The scheme in east Kent, revealed in CCG governing body papers, was expected to deliver savings in 2017-18. No proposals to permanently close a significant number of beds had been made public and it is uncertain how this could have been achieved in year if public consultation was needed.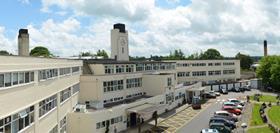 A memorandum of understanding covering the bed closures was agreed between East Kent Hospitals University Foundation Trust and the area's CCGs.
However, the memorandum was not taken forward and the failure to close beds has been highlighted as a key reason for reduced savings in the latest governing body papers for Canterbury and Coastal CCG. These show a looming, off target financial gap for the four east Kent CCGs – increasing from £7m in September to £18m in late November.
Under "key reasons for reduced savings", the papers say: "NHS England view that beds are not closed. MoU with EKHUFT with 100 beds to close not taken forward." HSJ understands NHS England has become involved and was concerned it would be impossible to close beds over winter.
Other reasons listed for the CCGs' failing to make savings include pressure to open further beds, limited central support for coding challenges and "very low" waiting times at some independent providers.
In June, some services at Kent and Canterbury Hospital were moved to other sites when around half the junior doctors at the hospital were transferred to improve the quality of their training and supervision. The CCG papers show 100 beds were cleared in the run up to this but commissioners were concerned the trust "appeared to have increased electives to fill this space."
Ken Rogers, a former governor at the trust and spokesman for the Concern for Health in East Kent campaign group, said: "The only way they are going to be able to close beds is by cancelling operations. I don't think there are any excess beds until they can do more in the community."
The sustainability and transformation plan for Kent and Medway suggested 300 beds could eventually be lost in east Kent. However, the latest modelling suggests this number may be reduced. However, decisions on the final location of many hospital services in east Kent have yet to be taken with public consultation on reconfiguration expected next year.
The trust had bed occupancy of around 93.5 per cent for the last half of 2016-17. The latest statistics from NHS England showed bed occupancy in the 922 bed trust was at 95 per cent one day last week.
Simon Perks, accountable officer for Canterbury and Coastal CCG, said: "The NHS in east Kent is working towards providing more local care, closer to where people live, as too many people are spending unnecessary time in hospital when they could be better treated by health professionals in their communities.
"There are a number of initiatives in place and under consideration to increase local care for our patients. Therefore our expectation is that less people will need to go to a large hospital for treatment. This means hospitals will be able to focus on urgent and specialist care.
"We are in discussion with partners and NHS England about how we transform our local NHS to better meet patient needs and make the local NHS more sustainable, including how many costly acute hospital beds will be required in the future. These discussions are in a very early stage and will be subject to further consultation."
The trust declined to comment.
Source
CCG governing body papers; information provided to HSJ
Hole in CCGs' finances after bed closures abandoned
1

Currently reading

Hole in CCGs' finances after bed closures abandoned

2