CCG says GP at Hand could cost an extra £10.6m in 2018-19
Asking NHS England for money to plug shortfall
GP at Hand wants to expand outside of London this summer
Commissioners in London are asking NHS England for extra funding to cover rising costs associated with the controversial digital practice GP at Hand.
A paper being presented to Hammersmith and Fulham Clinical Commissioning Group today says if GP at Hand's rapid growth continues at its current rate it will cost it an extra £10.6m 2018-19, and potentially more.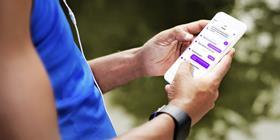 Even the more conservative estimate, in which GP at Hand takes on no further patients next year, will cost the CCG an extra £5.4m. This would absorb nearly all remaining financial headroom for primary care that year.
Both are likely to be underestimates and do not account for any mental health or community care costs.
The paper says: "The list size growth associated with the GP at Hand practice is… creating significant cost pressures resulting in the CCG failing to meet its statutory requirement to deliver financial balance."
The CCG has contacted NHS England about obtaining additional funding, the paper adds.
GP at Hand is a partnership between a practice in Fulham and online digital health company Babylon Health, which delivers most of its clinical consultations by video on a patient's smart phone.
In the past six months, since GP at Hand started heavily marketing its service in London, its patient list has grown from 4,564 to 24,652.
However, most of these new patients live outside the Hammersmith and Fulham CCG area, resulting in the CCG's overall patient list growing by 10 per cent in less than a year.
Around two-thirds of all new patients in the last six months live outside north west London and one in 20 live outside London entirely. While some of the projected extra costs are associated with paying GP at Hand for new registrations, the bulk of the financial burden relates to these new patients' acute care, which is delivered in another CCG area but is now the financial responsibility of Hammersmith and Fulham CCG.
"These additional costs represent a windfall gain for the CCGs losing patients," the paper says.
A CCG spokesman said there is currently no short term financial mechanism for dealing with surge in registered patients.
He said: "As CCG funding is based on the GP registered population at the start of the year, it did not take into account or anticipate the large growth in the numbers of patients the CCG is now responsible for and there is no mechanism currently in place that will automatically increase the CCG allocation in year. This is what we are discussing with NHS England."
The paper also says GP at Hand is still hoping to expand outside the capital from July.
As previously reported by HSJ, NHS England blocked GP at Hand's plan to expand into Manchester and Birmingham in November amid concerns about the disruption of the existing primary care model.
The CCG said it was unclear whether these new sites would be new GP at Hand practices or an extension of the Fulham practice. The latter scenario with patients registered from around the country would place further strain on the CCG.
The paper adds: "It is difficult to model the impact of this hypothetical scenario but suffice to say it would exacerbate the already challenging financial position of the CCG."
A GP at Hand spokesman said: "What has happened is that a different CCG is now paying for patient care. Historically, when patients – who are now with GP at Hand – were registered at their previous practice, the CCG responsible for that practice would have borne the costs of the NHS care. Now the costs fall to Hammersmith and Fulham CCG."
While he reaffirmed GP at Hand's intention to expand, he would not comment on when or where this was planned.
GP at Hand, particularly its business model of attracting out of area patients by offering video consultations, has been the source of growing concern among GPs and commissioners.
Concerns have included "cherry picking" younger, healthier patients from other practices – GP at Hand's patient list in overwhelmingly under 40 – increasing demand for emergency services where patients do not live near a GP at Hand clinic, and destabilising the payment model for primary care.
Hammersmith and Fulham CCG and NHS England are currently tendering for an ongoing evaluation of the impact of GP at Hand, which is scheduled to start in June.
Source
CCG governing body papers; information provided to HSJ