CCG has slipped from outstanding to requires improvement
Plans for a £16m mental health hospital put on hold
Chief officer says CCG is working with NHS England 'as matter of urgency'
A clinical commissioning group that slipped from outstanding to requires improvement last month has put plans for a new £16m mental health hospital on hold.
Harrogate and Rural District CCG is currently forecasting a deficit of £6.5m for 2017-18 with a further unmitigated risk of £1.9m over delivery of its quality, innovation, productivity and prevention and savings programmes.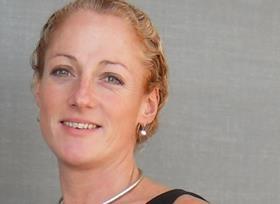 Chief officer Amanda Bloor told HSJ it was working with NHS England "as a matter of urgency" to tackle its financial challenge.
The CCG is also reviewing options for adult mental health services with Tees, Esk and Wear Valleys Foundation Trust after plans for a new hospital were paused.
Ms Bloor said the CCG was "naturally disappointed" by the recent NHS England annual rating, which saw it drop from outstanding to requires improvement.
However, she pointed out it had been rated outstanding in cancer care and good in mental health and dementia.
She said: "The headline assessment was given due to the continued financial challenges we face as a CCG.
"We are working closely with NHS England to address these financial concerns as a matter of urgency so that high quality services can be provided which meet people's health needs."
She said the CCG had been commended on strong system leadership, reflecting its focus on effective partnerships, public and staff engagement, and organisational development.
"The year ahead now requires a continued focus to improve and sustain the health economy for the people living across the area," she added.
"Delivering high quality services with the resources we have available is a priority to us all – and something we are 100 per cent committed to building upon."
The CCG agreed with the trust to put the proposal for a 36 bed inpatient unit on hold to review other options and seek further consultation.
At its governing body meeting on 3 August, the CCG said a review would consider the "poor quality" of the current inpatient facilities at the Briary Wing in Harrogate District Hospital as well as increasing demand for mental health services.
The CCG has recruited consultancy firm Mental Health Strategies to carry out engagement and develop an options appraisal by the end of September.
Ms Bloor said: "We want to reassure people that we are considering people's needs fully so that we can develop, long term, safe, affordable and sustainable quality services for people across the whole of the area.
"We need to make sure we review how all funding is spent and consider especially carefully any longer term investments."
Source
CCG statement and board papers