Harrogate and Rural District CCG was given the top rating by NHS England last month
CCG now says growing and ageing population is putting strain on its finances and it expects an £8.4m shortfall for 2016-17
FINANCE: A Yorkshire clinical commissioning group rated as outstanding last month has announced it needs to make £8.4m savings this year.
Harrogate and Rural District CCG continues to forecast a cumulative surplus for the end of this year.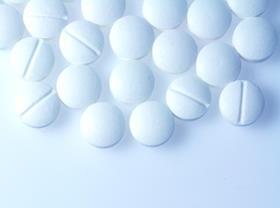 However, it announced in a statement this week that the increasing demands of a growing and ageing population were putting a strain on its £190m programme allocation for this financial year.
It told HSJ its quality, innovation, productivity and prevention programme, or savings plan, was £8.4m for 2016-17. Its QIPP target in 2015-16 was £5m.
NHS England has said that, nationally, CCG QIPP targets have increased by 50 per cent in 2016-17. (https://www.hsj.co.uk/topics/finance-and-efficiency/ccg-efficiency-target-up-50-per-cent/7009444.article)
The CCG's chief officer Amanda Bloor said in a statement that the CCG would focus on making sure taxpayers receive value for money during a time of "unprecedented challenges".
The CCG said the number of people attending emergency departments between April and June 2016 was 2.7 per cent higher than in the same period last year – adding an unplanned cost of £125,000. During the same period there was a 14 per cent spike year on year in knee procedures, leading to an unplanned cost of £160,000.
Ms Bloor said: "It is important that everyone using the NHS appreciates the pressures it faces through growing demand and cost, and takes responsibility for using it most effectively so we can help secure high quality local health services.
"The CCG is working to identify as many efficiency savings as it can. This will mean a renewed focus on self-care and healthy lifestyle choices by individuals and may include reduction or withdrawal of certain services that do not improve outcomes."
The CCG said one of the proposals being discussed was no longer providing over the counter medicines on prescription such as paracetamol, which cost it £260,000 last year. More than 3 million items were prescribed across Harrogate and Rural District CCG's area in 2015-16, costing more than £25m.
Rick Sweeney, the CCG's lead for vulnerable people, said getting medicines by prescription costs more than over the counter because of the cost of medical and pharmacy staff's time.
He added: "The challenge for the CCG is to spend the financial allocation differently.
"As an organisation we have a number of difficult choices to make about what is affordable for the whole of our local population against an ever increasing demand for access to health services.
"We are reviewing all areas of spend including the services we purchase, the medicines prescribed, outpatient appointments and operations."
The CCG was one of 10 given the highest rating of "outstanding" by NHS England when it launched a new annual ratings system in July. It was rated good in the finance element of the assessment.
Other plans include:
evaluating every service it commissions to assess the most effective way to allocate resources;
working with patients and stakeholders to identify how services can be used appropriately; and
engaging with the population through a survey to identify where demand can be reduced and costs cut.
A spokesman for the CCG said it still expects to hit its statutory financial targets for 2016-17 and not go into deficit.
He said: "The CCG's commissioning plans for 2016-17 are to deliver against all of its statutory financial targets. We have recognised there are some financial risks in the system and are developing plans to address these risks in order to deliver services within affordable resources."
Source
Source date
22 August 2016