Theresa May said health secretary Jeremy Hunt has asked NHS England to look at pay increases for non-executives at Liverpool CCG
Rosie Cooper MP has raised concerns over "shocking pay increases"
Salary rises came after increase in working days
NHS England has been asked to investigate pay increases awarded to governing body members at one of the largest clinical commissioning group in the country, the prime minister has said.
During prime minister's questions on Wednesday, Theresa May said health secretary Jeremy Hunt had asked the national body to look at pay increases for "non-executives" at Liverpool CCG.
NHS England has confirmed it "will be looking into the matter", although HSJ has asked for clarification about which increases will be reviewed.
The prime minister's comments followed a question from Rosie Cooper, the MP for West Lancashire, who has also issued a press release about what she described as "shocking pay increases" at the CCG.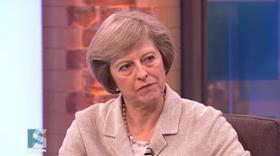 The largest increases highlighted by Ms Cooper were those for Professor Maureen Williams, lay member for governance/deputy chair, and Dr Nadim Fazlani, the CCG chair, between 2013-14 and 2014-15, although it is not clear whether these are the specific increases to be investigated.
Dr Fazlani's remuneration increased from the £100,000-£105,000 bracket to between £150,000 and £155,000 – an increase of up to 50 per cent. HSJ understands this reflected an increase in his working days from 2.5 days a week to 3.5 – a 40 per cent increase.
Professor Williams' remuneration increased from between £70,000 and £75,000 to £100,000-£105,000, after a similar increase in working days. She chairs various committees for the CCG and is governing body lead in several areas.
There is wide variation in pay for CCG chairs, which in 2015-16 ranged from £10,000 to £205,000 a year. Dr Fazlani received the third largest CCG pay package in England, data held by HSJ shows.
Comparisons are difficult, however, because the number of working days and the size of the organisation will vary.
Meanwhile, clinical chairs will generally represent a greater cost to CCGs, as their earnings will typically be required to cover "backfill" for their GP practice, so that a locum can be employed to cover their workload. NHS England guidance also suggests their salary can be in line with their earnings as a GP.
Ms Cooper has criticised Liverpool CCG several times in recent months, in relation to failings at Liverpool Community Health Trust and the stalled takeover of its services. She has subsequently faced criticism from Liverpool mayor Joe Anderson.
Ms Cooper said in a statement: "I believe there are serious questions that needed to be asked of, and answered by, the CCG in relation to the size of their pay increases."
A CCG spokeswoman said: "In 2013-14, the first year of operation, salaries reflected the fact that the CCG was a newly established organisation establishing its strategic role.
"The increase in governing body salaries in 2014-15 were in recognition of the significant system leadership roles assumed by the senior leaders of one of the largest CCGs in the country, responsible for the most complex health system outside of London.
"The increase in salary of the CCG's GP chair in 2014-15 was also in part due to an increase in his CCG commitments and a corresponding reduction in his clinical practice.
"We will of course cooperate fully with any review by NHS England."
Source
Hansard and information provided to HSJ