Jeremy Hunt refers Cumbria maternity reconfiguration plans to independent panel
Independent Reconfiguration Panel will review proposals
IRP expected to report back in October
Cumbria County Council referred the plans to health secretary in March
Jeremy Hunt has referred the decision on controversial maternity reconfiguration plans in a troubled health economy to the Independent Reconfiguration Panel, HSJ can reveal.
Senior sources have told HSJ that the future of maternity services in north Cumbria will be reviewed by the IRP.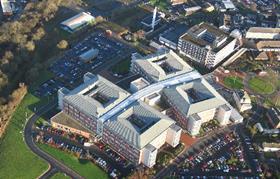 The panel is an advisory, non-departmental public body sponsored by the Department of Health.
It will examine proposed changes to maternity services, which are being contested by campaigners and Cumbria County Council, and pass its advice to the health secretary, who will still make the final decision.
HSJ understands the IRP is expected to report back on its assessment in October, though it is not known when a final decision will be made.
Cumbria Clinical Commissioning Group agreed on a number of acute and community service reconfigurations in March. These came on the back of the region's success regime consultation, which aimed to turnaround the troubled health economy in north, east and west Cumbria.
The decisions included maintaining consultant led maternity units at West Cumberland Hospital and Cumberland Infirmary in Carlisle, but if this is not sustainable after 12 months to switch to a midwife led unit at West Cumberland Hospital in Whitehaven.
However, the council's health scrutiny committee voted to refer the maternity plans to the health secretary and ask him to overturn this decision.
The success regime – which ended in June – recommended closing the consultant led unit at West Cumberland due to problems in recruiting and retaining staff, but keeping the unit at Cumberland Infirmary.
The recommendations followed a public consultation and the rest of its recommendations were accepted by the committee.
An investigation by the Royal College of Anaesthetists was commissioned to review the anaesthetic arrangements for maternity at North Cumbria University Hospitals Trust and assess the options put forward by the success regime.
It found that a "more imaginative" recruitment strategy and "considerable investment" would be needed to maintain two consultant led units.
The CCG said it had been informed that the secretary of state has referred this decision to the IRP and added: "We will be providing any appropriate information to support this process."
The council refused to comment.
Source
Information provided to HSJ
Source date
15 September 2017