STRUCTURE: A regional shake-up of stroke treatment and paediatric surgery is being planned to tackle shortages of key staff and variations in care.
Commissioners in south Yorkshire, Wakefield, north Derbyshire and north Nottinghamshire will go out to public consultation later this year over the future of services.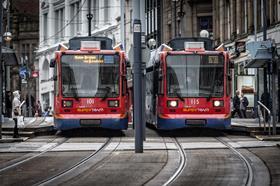 Hyper-acute stroke care is expected to be provided in fewer centres in the area, while some smaller hospitals will carry out fewer operations on children.
Officials say access to care and treatment differs for both services depending on where people live.
The review of children's non-specialist surgery and anaesthesia services follows analysis which showed a lack of consistency in provision and different referral patterns to specialist centres.
In some trusts, elective general surgery was only carried out by one surgeon, leading to problems with cover, waiting times and sustainability, while one trust reported its surgeons were only competent to provide out of hours cover for children over 10.
Centralisation of surgery in one place has been ruled out. No hospitals are likely to cease carrying out surgery but some will do less, with changes also expected to reduce unnecessary referrals and interventions.
Tim Moorhead, chair of Sheffield CCG and the regional lead for the children's surgery review, said the aim was to provide access to the same standard of care.
"We know that doctors who work in smaller hospitals don't treat as many children as our larger or specialist hospitals do – and we know that nationally, there is a shortage of some healthcare professionals," he said.
For stroke patients, six hospitals in the area provide critical care in the first 72 hours but officials say it is "very likely" this number will be reduced.
A report last year by the Yorkshire and Humber Clinical Senate said a national review of hyper acute stroke services in south Yorkshire and north Derbyshire had described them as "mediocre at best" and there had been previous missed opportunities to improve care.
The work is being carried out under the Commissioners Working Together programme, a partnership between the four south Yorkshire CCGs, those in Wakefield, Bassetlaw, Hardwick and north Derbyshire and NHS England. Formal public consultation is expected to begin in June, with decisions made in the autumn.
Further changes to stroke care are expected more widely across Yorkshire amid staff shortages, varying access to specialist units and delays providing treatments and key tests.