Sunderland CCG is the only organisation not signed up to North East and Cumbria joint committee
CCG allowed to attend committee meetings as a non-voting member
Committee gives Sunderland until March to decide if it will become a full member
A clinical commissioning group has three months to decide if it will join the region's strategic joint committee of CCGs.
The 12 CCGs in the North East and Cumbria drew up proposals to form the new committee last year, which has delegated decision making powers and builds on the work of the Northern CCG Forum.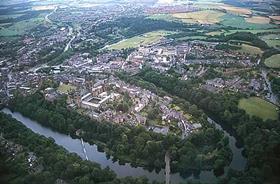 While 11 of the CCGs have signed up to the committee (see box), Sunderland has held off becoming a full member.
Governing body papers for the committee's first meeting in October revealed that member CCGs have given Sunderland until March to decide if it will become a full member.
The committee agreed to allow Sunderland to attend its meetings in January and March as a non-voting member on the condition that it would provide its view to the chair prior to the meetings.
The papers added that Sunderland will be asked to confirm whether it will join the committee after these meetings.
The papers said: "The committee discussed the recommendations, noting that, whilst it would be beneficial for Sunderland CCG to attend meetings as non-voting members this could compromise the position of other CCGs (particularly Hambleton, Richmondshire and Whitby).
"All acknowledged and agreed that the ultimate aim is to ensure Sunderland CCG feels assured that the work programme and role of the joint CCG committee offers benefits to it as a CCG.
"All agreed the need to support Sunderland to take the time it requires to work the issues through. In the meantime, it was agreed that it would make sense for it to observe how the joint committee operates and to seek assurance on any governance or work programme issues it may have."
The committee's next meeting is on 9 January with each CCG represented by its chair and accountable officer.
The 11 full members of the committee
Darlington CCG
Durham Dales, Easington and Sedgefield CCG
Hambleton, Richmondshire and Whitby CCG
Hartlepool and Stockton CCG
Newcastle Gateshead CCG
North Cumbria CCG
North Durham CCG
Northumberland CCG
North Tyneside CCG
South Tees CCG
South Tyneside CCG
The 12 CCGs are part of three sustainability and transformation partnerships that aim to merge into one STP: North Cumbria; Northumberland, Tyne and Wear, and North Durham; and the Durham, Darlington, Tees, Hambleton, Richmondshire and Whitby.
The CCGs have several shared work programmes including the North East and North Cumbria Urgent and Emergency Care Network vanguard, regional QIPP and medicines optimisation groups, and joint commissioning arrangements for ambulance services.
The committee meets four times a year and only makes decisions on issues relating to all the CCG areas in Cumbria and the North East. These include:
any service reconfiguration across the whole region or that has implications across the whole health and social care system;
procuring services and awarding contracts, including commissioning specialist acute and ambulance services;
shared clinical policies and pathway redesign; and
policies on ICT, data management and digital care.
Sunderland CCG chief officer David Gallagher said his organisation was a committed member of the Northern CCG Forum and was considering full membership of the joint committee.
He said: "We are seeking more clarity on the relationship between delegated decision making at regional level and our core statutory responsibilities as a CCG.
"We are very much aware of the benefits of working at scale, and would hope to become a voting member of the joint committee once we are confident that we have got it right and we have sought the views of member practices."
Source
Governing body papers
Source date
November 2017/January 2018