Wakefield CCG may be charged output VAT on funding it needs to give to a GP federation in its MCP vanguard
Federation raised a sales invoice to the CCG to access national funds
Commissioners have raised a query with HMRC over whether output VAT should be charged on the invoice
Commissioners leading a vanguard site may have to pay VAT charges on transformation funding from NHS England because their lead provider is a GP federation.
Wakefield Clinical Commissioning Group may be charged output VAT on national funding it needs to give to the lead provider of the West Wakefield multispecialty community provider, a local GP federation.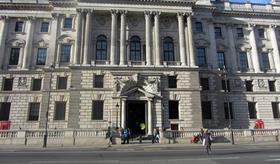 HSJ has also learned the CCG has recently signed an alliance agreement with the council, two NHS trusts, five GP federations and other organisations to form a "virtual MCP" (see box).
In April, Wakefield CCG took over responsibility for managing the vanguard from a local GP federation, West Wakefield Health and Wellbeing.
Following this, the GP federation raised a sales invoice to the CCG to access part of the £3.1m national funding allocated to the vanguard by NHS England for 2017-18.
In a statement to HSJ, the CCG said it has since raised a query with HM Revenue and Customs over whether output VAT should be charged on the GP federation's invoice.
Output VAT is paid to HMRC on the sale of certain goods or services. Although clinical services are exempt, it would be applicable to some business services.
If the CCG had received an invoice from an NHS trust, VAT would not be charged as commissioners and trusts are part of the same divisional VAT registration.
NHS England said discussions with HMRC on the issue are "ongoing".
The West Wakefield MCP was named as one of the six vanguard sites set to test the "voluntary GP contract", which has now been rebadged as the accountable care organisation contract.
There are three versions of the ACO contract: virtual; partially integrated; and fully integrated.
Commissioners in Wakefield signed an agreement last month with 13 organisations to form a virtual MCP. This model does not require the procurement of a single contract or any changes to existing providers' contracts.
HSJ has previously reported that the Sandwell and West Birmingham MCP, another of the six test sites, has also decided to pursue a virtual model as procurement "could take longer".
Organisations in the Wakefield MCP alliance agreement
Wakefield Clinical Commissioning Group
Wakefield city council
Mid Yorkshire Hospitals Trust
South West Yorkshire Partnership Foundation Trust
Turning Point (talking therapies)
Wakefield Health Alliance (GP federation)
Trinity Health Group Ltd (GP federation)
West Wakefield Health and Wellbeing (GP federation)
Brigantes Healthcare (GP federation)
Five Towns (GP federation)
Nova, Wakefield district
Spectrum Community Health CIC
Age UK, Wakefield district
Source date
6 September 2017